John Hawkins, Technical Director of our Wargaming Bellevue studio talks about career growth, crunch, and the future of the Bellevue team.
Thank you so much, for taking the time to speak with me. To start, who are you and how did you end up at Wargaming?
I'm John Hawkins, and I'm the Technical Director here at Wargaming Bellevue. My story starts around 12 years ago. I decided to leave Microsoft to start a small game studio, and I ended up merging game studios with a friend of mine who left Sony at the same time. Together, we built up the gaming company, there were only four of us, and we expanded a little bit as time went on. Around five years ago Wargaming acquired our studio. At the time, we were doing a little bit of mobile, and a lot of platform backend like managing inventory, supporting payment systems, and business intelligence.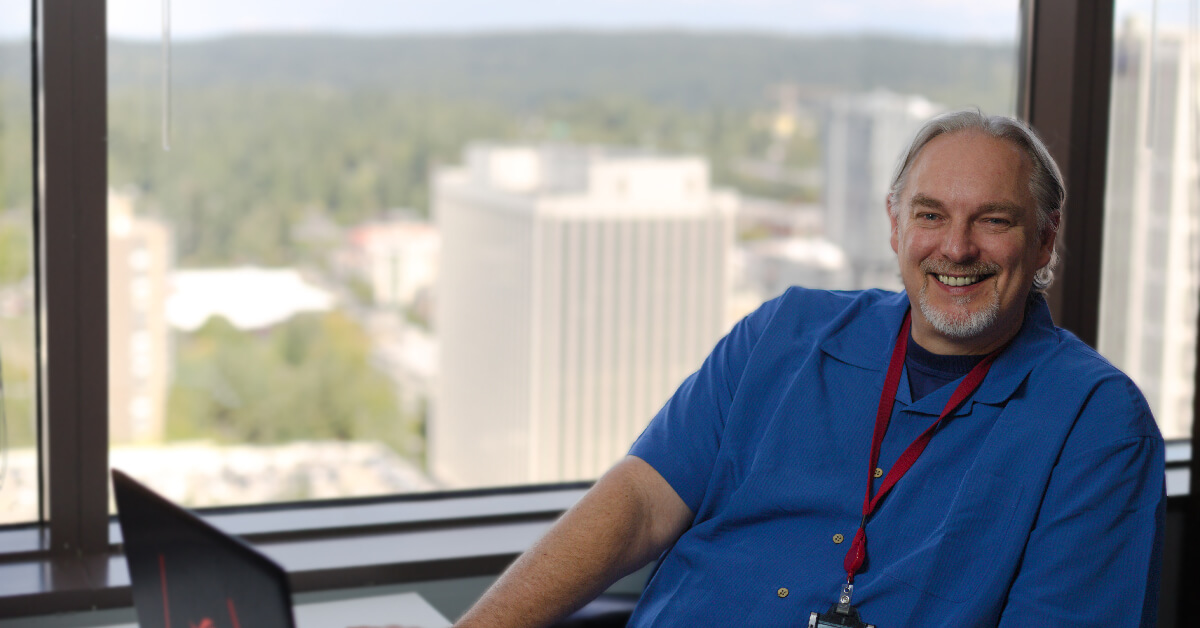 It was an exciting transition for us when we joined Wargaming because of the new technology we were learning. It was one of the great things I liked about the company because we felt really supported and were set up for success during that period of transition.
Is the Bellevue office still doing Platform work, or is your team working on something new?
At this point, we've pretty much wound down our Platform work and now we are supporting some of the console work that comes out of the Wargaming Chicago-Baltimore studio. We're working on the different consoles and doing a couple of different things like game development and server backend to keep our players connected to the game. We're working on some new and exciting things for the company.
How do we distribute development across the different offices in North America?
Since the team is working with distributed development across our different offices, we're very fortunate to have experience in this type of process. We've learned a lot of good and bad things from the several years of experience with this system, and we have a decent idea of what works and what we need to watch out for.
We use Skype, conferencing tech, and code review tools which make working with other offices a lot easier. We primarily work with code, so two people communicating through our tools, reviewing and chatting about the same code, is pretty effective at the technical communication aspect of the process. On the other end of the spectrum, the design and overall mission understanding are very important to be in sync on, so we pay close attention to that because we can catch any drift or divergence early.
Overall, we have a pretty good process in the United States. We try to build personal relationships across teams when we can. We think it's important to use travel opportunities because that personal aspect can really make it easier to iron out a technical disagreement with someone when you've spent time with them in person, even if it was three months ago. We also need to be cognizant of the time difference between studios, so we need to plan and coordinate accordingly so that communication goes smoothly. We take into consideration when our workday hours overlap so we can utilize that time effectively.
You've been working in the Video Game industry for a while now, why do you choose to stay?
I think I found the right place for me when I started my own company and eventually ended up at Wargaming. The video game industry can be harsh. It's a very hit-driven business. You can put a lot of really good work into a game and produce something that is technically well done, but it still can flop with bad luck or by missing the mark on some random thing. If you put everything into that one shot and it doesn't work out, then what do you do? I was at the point in my life where this wasn't going to work for me. I had the realization that you have to be able to deliver consistently over a long period to be successful, and I got that opportunity at Wargaming.
At Wargaming, we're in it for the long haul, and I'm able to have a sustainable but interesting pace to my life. Some weeks are a little bit more work, and some weeks are a little bit less work, but there's a cadence to life that lets you refresh yourself and not get burnt out.
What's the work-life balance like in Bellevue? I know crunch has been a hot topic in the industry.
We're pretty flexible at Wargaming Bellevue- across all our Wargaming offices really. We work remotely with other offices on a regular basis, and once you figure out how to make that work, we make sure a flexible work environment is possible for our employees. For example, one of our leads had to cover for his wife while she took care of something, so he Skyped into the daily stand-up. Everyone is used to that sort of thing, so if you need to do it, you know it won't cause problems for your teammates. We know life happens outside of work and flexibility is just another facet of how we deliver work-life balance for our employees.
On the topic of crunch, we try very hard to avoid crunch here at the office. To the extent where you can call it something like crunch here at Bellevue, it's not the kind of crunch people are used to in this industry- just don't do that. During my time in the video game industry, I'm a firm believer that crunch doesn't actually work. Studies have been made on crunch where eventually, you're going to be less productive than when you'd work a 40-hour week because you're stretched too thin.
I think it's really important to be realistic with work estimates and your commitments. In the industry, there are targets, estimate, and commitments, and this is something that can get confused by people. Targets are when it would be a great time to have something in development, and commitments are the hard dates where something needs to be finished. What I don't want people doing is making estimates fit within that target because that's what the boss says. The estimates should be an honest representation of how much time it will take to do the work.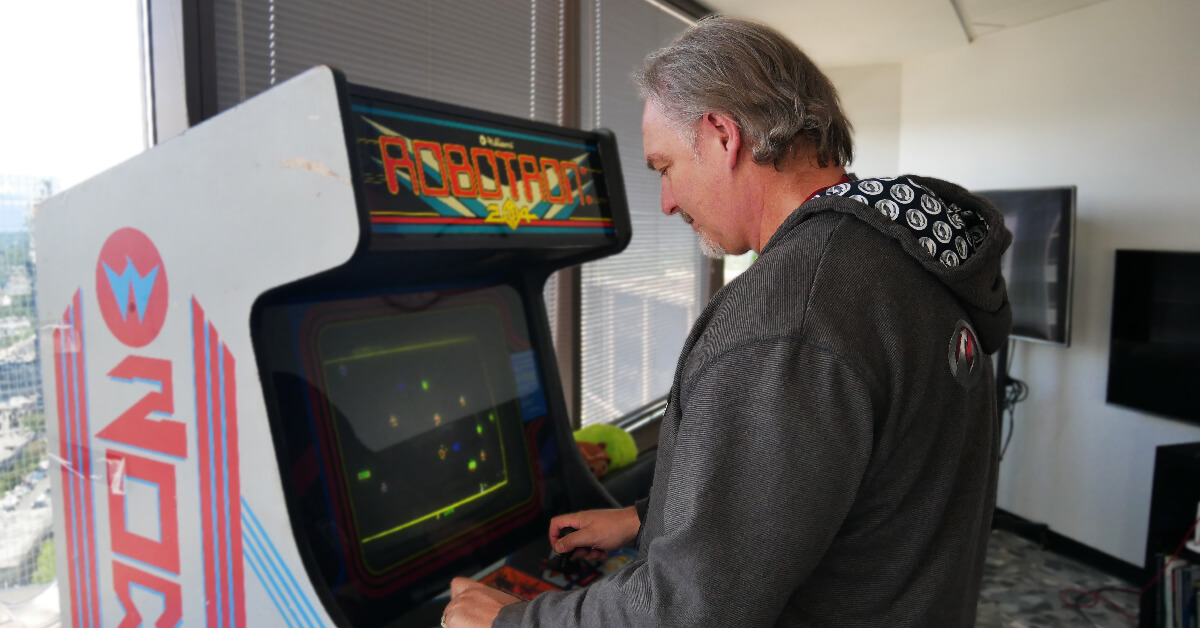 One of the important steps I take to avoid crunch is to be clear on what the dates are and what's attainable. I don't want people committing to a target and making the estimates fit because that doesn't necessarily mean that amount of work that needs to be done will fit in that time.
As the manager in the Bellevue office, what kind of environment do you strive to cultivate for your employees and how they progress in their careers?
I think one of the most important things is that I want people to have the chance to feel like they are developing their capacity- their ability to be professional and contribute to the industry. I really want people to have the opportunity to learn, do, and stretch. If I create that environment for everyone, I can support people who are tackling new challenges.
Of course, we need to pay attention to what we need to deliver for the company, but to me, that's the manager's responsibility to find the right connection between what an employee needs from their career and what the company needs for its deliverables. You need to find that balance if you're going to be a successful manager. If you can't find that connection, you're only going to find temporary success- you'll only end up failing to meet business goals or consistently churning people out.
Could you give me an example of how you develop people's careers at Wargaming Bellevue?
It depends on where people are in their careers when they come in. When we have people that are fresh out of coding school, for them, it's giving them an opportunity to write and develop code so that they can test their knowledge practically in a professional environment. We give them a space where they learn to function in a team that utilizes Scrum and Sprints that is delivering on a schedule- giving them the fundamentals they need to be successful in the future.
For people who are more experienced, we give them a chance to do something different than what they're used to like learning a new technology, a new computer language, or something that interests them. One thing that I've found is that learning different programming languages gives you a different perspective on how to assemble code and how to design things. We also offer people a chance to take leadership roles as a technical lead or a manager. I'm happy to help coach people in learning those areas, and we have a lot of senior-level folks around here that can help do that as well.
When you get further up in your career, it's about being able to find bigger challenges for those people and areas where you can support them in having the ability to have a broader scope of influence across the entire company.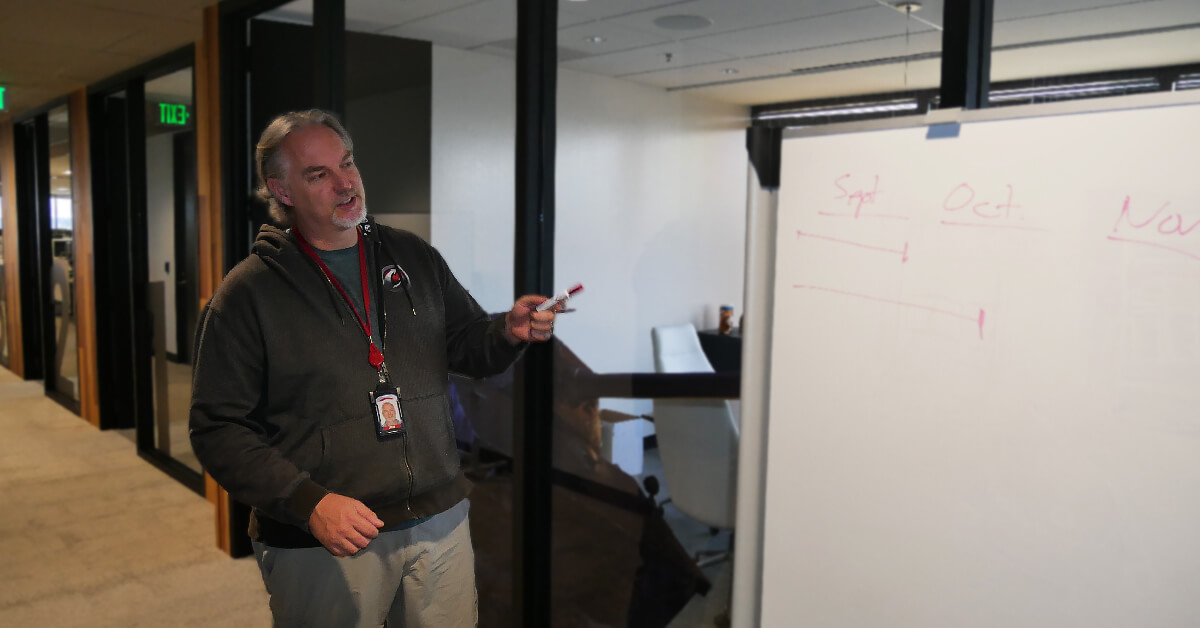 What do you think makes the Bellevue office special?
I believe what sets us apart from other companies in Bellevue is the opportunity to grow into the career you want. We have interviewed people from all these companies around the area, and one of the things that often comes up is that people are looking to leave those bigger companies because they're compartmentalized so much into what they can do. At Wargaming Bellevue, we can offer to break people out of that compartmentalization and have a chance to grow.
What's the future of the Bellevue studio?
I think when the Bellevue team went through the transition about four months ago and changed focus from Platform to Game Development, it shows me that Wargaming's leadership believes in what we're doing here. If the company didn't care about having an office in Bellevue, they could have easily closed down the studio or replace the team, but that's not what happened. The company was very deliberate in saying we want this office, and we believe in the people in Bellevue because of the work they've done. There was a fair amount of effort to invest in a group of people that were doing one thing and transitioning them into doing something else that the company needed to be done. It just shows me that we are really invested in the people here. I have a great deal of confidence that the company has a strong interest in this studio.
Wargaming Bellevue is growing! Check out our openings here.