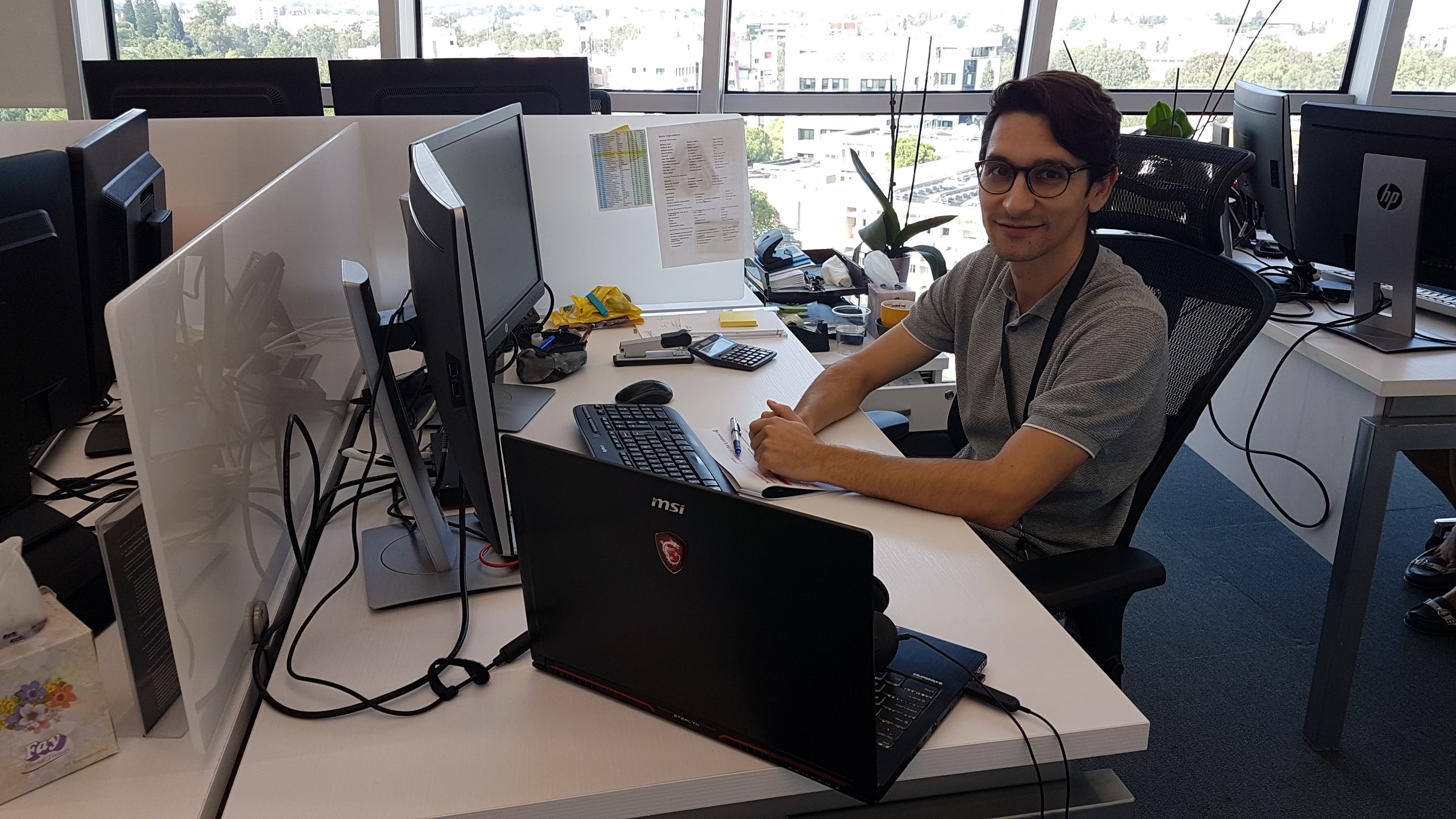 Loukas Antoniou, Cypriot and Finance Partner, talks about his life at Wargaming's headquarters in Nicosia
How did you end up at Wargaming?
To be honest, it was a tempting offer as I'm very interested in technology and video games. So, the opportunity to work in this sector, which is not frequent in Cyprus, as well as Wargaming's international reach made this a great opportunity which I took.
How do people react when you tell people you work in video games?
Usually people who ask me, know I'm in finance/accounting. So, what they usually ask is, what is an accountant doing in a video game company? [laughter] So I tell them, Wargaming still produces numbers so they still need an accountant.
What was your first day like at Wargaming?
I remember it was a bit overwhelming [laughter]. I started in the summer, and I was trying to figure out what I was going to wear to work. After 7 years in the professional world I only had suits, and I knew suit was a no-go for a video game company. I ended up wearing trousers and a shirt, but I think I was still a bit over-dressed because most of the people were wearing shorts.
What's life like as a Finance Partner?
Work varies depending on the season or current company focus. A big chunk of our work revolves around business planning, but it's not limited to that. You assist in simple and larger projects. Actually, it's more than just an accounting role and quite different from my past jobs. It's about seeing the bigger picture, talking with your stakeholders and helping them plan ahead, correctly, and in line with the corporate strategy.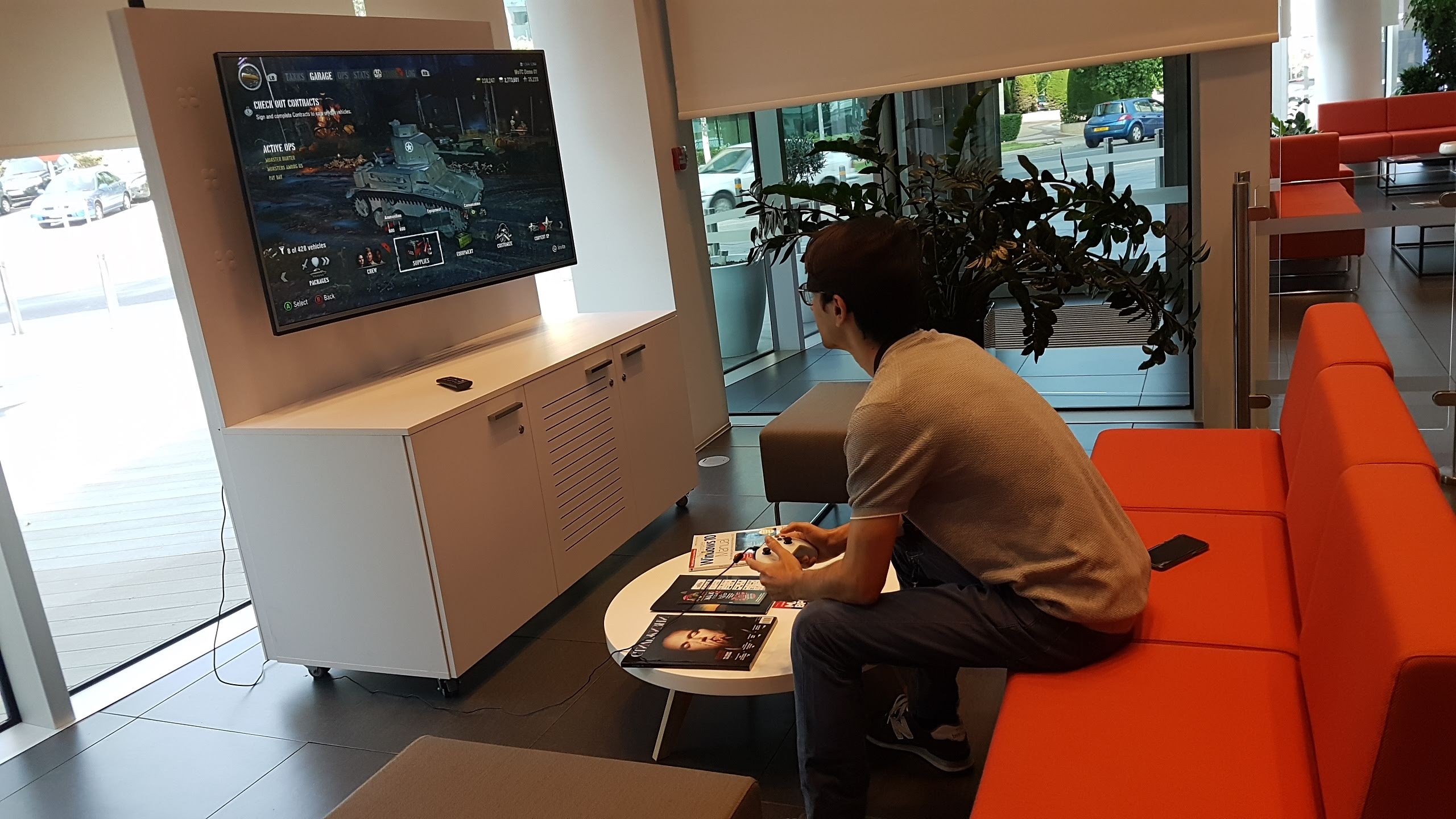 For instance, Finance Partners also assist with answering simple questions, connecting the various functions within the CFO organization or the company, acquisitions, and office set ups. It's important that your stakeholders trust you because you'll become their first point of contact for small and large things. If it's something you can't help with, you make sure you link them to the right resource.
I think the biggest challenge is handling people from various parts of the organization and the world that have different comprehension of financial concepts and being able to present the key points in a form and format that will be easily understood. It's challenging to communicate and coordinate with multiple individuals and locations across the globe.
How do you establish a return on investment on something that hasn't happened before?
There's a lot of factors. A lot of it is all about various departments in the company working together. For example, if it's a new product, we have an extensive set of data sources that the business intelligence team can pull up, and along with their models, allow us to create an estimate on a return for a project. In addition, we can pull historic data we have from our past business ventures to make key decisions and forecast returns.
If it's a completely new endeavor, we can't necessarily foresee the success, but what we can see is if something is not going to work out. The whole prototype and discovery process we have is not to inhibit innovation but to give early warnings if something is not going to succeed, or if it simply does not fit our strategy.
What's the finance team like in Nicosia?
We have a team of Finance Partners, and we work together on overall planning and strategy across the entire company. Furthermore, we work closely with the other finance teams such as corporate reporting, financial operations, and finance IT. Aside from that, I consider my stakeholders part of my primary team because I work closely with them every day. We've built a strong relationship with one another which makes it much simpler to cooperate since stakeholders will start to reach out and consult with you first before anything happens.
Everything in my mind is about perceived value. For example, if you go to a restaurant and you have the best burger you've ever had but it was very expensive, you wouldn't feel ripped off because it was the best burger you've ever eaten. However, if you bought a burger for a dollar, but it was a bad burger, you would feel cheated. That's kind of the same way it is with people. If people see the value in what you have to offer, they will be supporting you on their side because they know you will be supporting them from your end. It's the perceived value you have across teams. They will want to communicate and discuss with you, and that's why I consider my stakeholders as my team.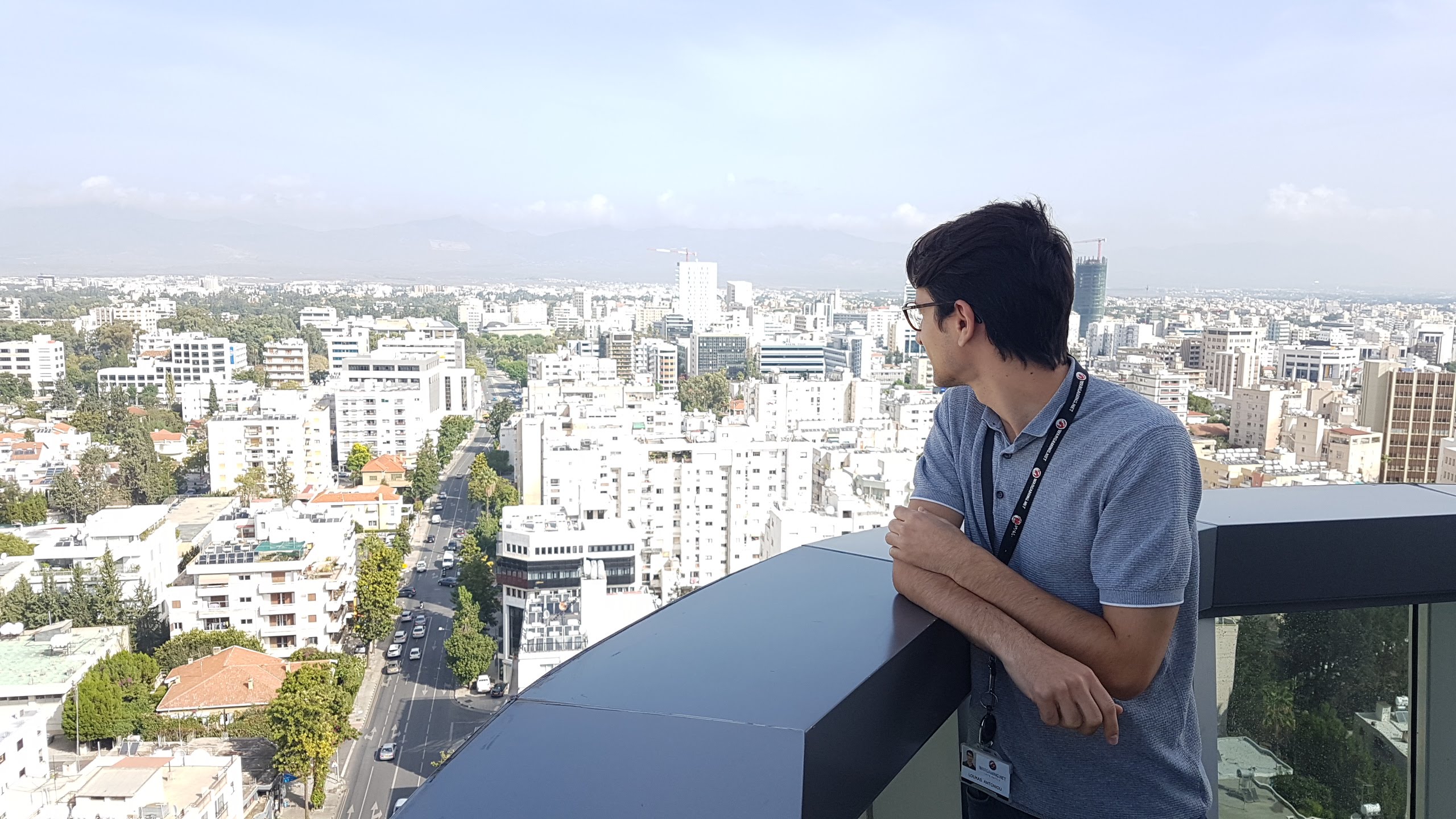 What's the difference between working in finance overall and working in finance at Wargaming?
It's different. I came from a big-4 firm; there you are used to structured workflows and recurring work. Well this is not the case here, you need to be agile and able to adapt because of the nature of the industry we operate in. You need to be able to assess situations and move on because it's such a fast-paced environment. It is essential that you're agile. You can't just focus on a single factor. You need to be able to see the bigger picture and think outside the box.
What do you like most about Wargaming?
It's fun and exciting because Wargaming keeps on changing. It keeps you alert and sharp. It excites me that we could be working on the next big thing, and you never know what the company will come up within the next months.
What does it take to be a Finance Partner at Wargaming?
They need to be agile, have developed people skills and be able to work within the team as well as with other teams. We're not inputting numbers or showing data. You need to be able to explain, present, and deliver insight behind these numbers and data. At Wargaming, they also need to be able to deal with complexity without shutting down, and to build a good relationship with their stakeholders.
In my opinion, honesty builds trust the most and people need to be aware that not delivering on promises will only hurt your relationship within any team. This is where experience and people skills come into play, being able to assess and make the best call based on your judgement is key.
We receive quite a few ad hoc requests. These are reports that cannot be generated automatically or have yet to be generated by a system. For example, people will need help building up a business case. We need to establish how much a project is going to cost, and what the return or business impact will be for Wargaming.
What's your favorite Wargaming memory so far?
I'm relatively new at Wargaming so I don't necessarily have a strong memory that comes to mind. I do have small bits and pieces that allow me to look back and see the positive experience I've had at Wargaming so far. For example, I've been going to the gym at the office which has been a New Year's resolution I've had since 2014 [laughter]. You know, you might not comprehend this fully, but Wargaming is a unique place to work. Wargaming has a large and positive impact for Nicosia locally but also for Cyprus.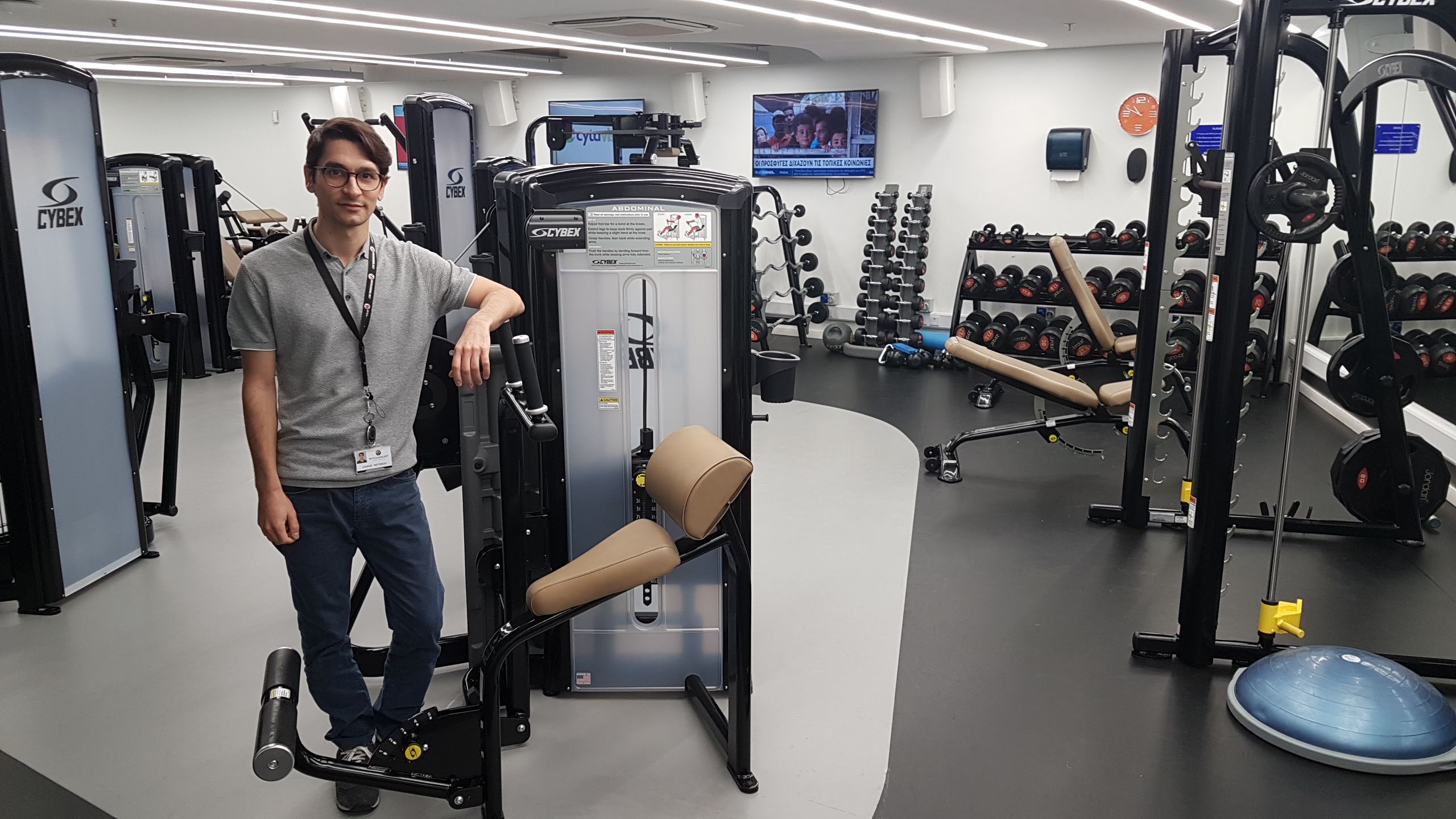 How does Wargaming affect Nicosia as a whole?
It's one of the largest companies in Cyprus. So, it impacts every aspect of the economy by being one of the most important employers and investors on the island. Wargaming is putting Nicosia and Cyprus on the map. Chances are, you didn't know where Nicosia or Cyprus was, but now you do just because Wargaming chose to have their headquarters here.
What's life like in Cyprus as a Cypriot?
It's great. I also studied in the UK, so I had a glimpse of life outside of Cyprus, but since I grew up in Cyprus, I don't think I'd live anywhere else. I think the most important thing about Cyprus is that everything is close by. For example, in London, or in any other major city, you spend a good chunk of your day commuting whereas here, everything is relatively close by, and you can utilize that time in other activities. The island is quite small, and chances are, you'll often come across people you know. Overall, it gives you peace of mind.
The weather is also great, although I am sure some of our colleagues from abroad won't agree that July and August are great! In the summer, you can go to the beach and have dinner at the seaside. A lot of people in Nicosia spend the weekend in a seaside city or up in the mountains. There's a lot of activities to explore nature and the outdoors. If you don't necessarily like nature activities, you can walk around the old city center to try traditional and non-traditional cuisine in Nicosia.
What are the small things that make you happy at Wargaming?
Easy. I don't have to wear a suit and a tie- it's nice. Jokes aside, a key thing for me is the opportunity to work with different people across different parts of the world.
Wargaming Cyprus is growing! Learn more about what we do and find your dream job. Apply today!