Discover the importance of data and the role it plays in the video games you play
What do you do at Wargaming?
I'm the Head of Data Services at Wargaming. Basically, I'm running the global unit that's responsible for all the data warehousing and data science activities for the company.
How did you end up at Wargaming?
It's an interesting story. I was born in Minsk. I left Belarus for the United States when I was 20 and finished school in America. After university, I ended up working in the data warehousing and business intelligence fields for big corporations in Chicago.
One day, one of my second cousins reached out to me and said he was visiting the city, because, at the time, Wargaming was in the process of acquiring Day 1 Studios. They were having integration meetings, so I met with him after, and showed him around town. While we were catching up, he asked me what I did as a career, and I let him know that I worked in data warehousing and business intelligence.
He said Wargaming was building up the Business Intelligence unit and asked me if I wanted him to send my resume over to the hiring manager. I said sure. A few weeks later, I was interviewed for the position. They asked me 'Why do you want to work at Wargaming?'. I said 'I don't' [laughter], but then, we started talking, and the position sounded really interesting to me. So, I ended up joining the team.
It was one of those things where life is stranger than fiction. I left Minsk to go to America, and 25 years later I ended up at a company that's in Minsk [laughter].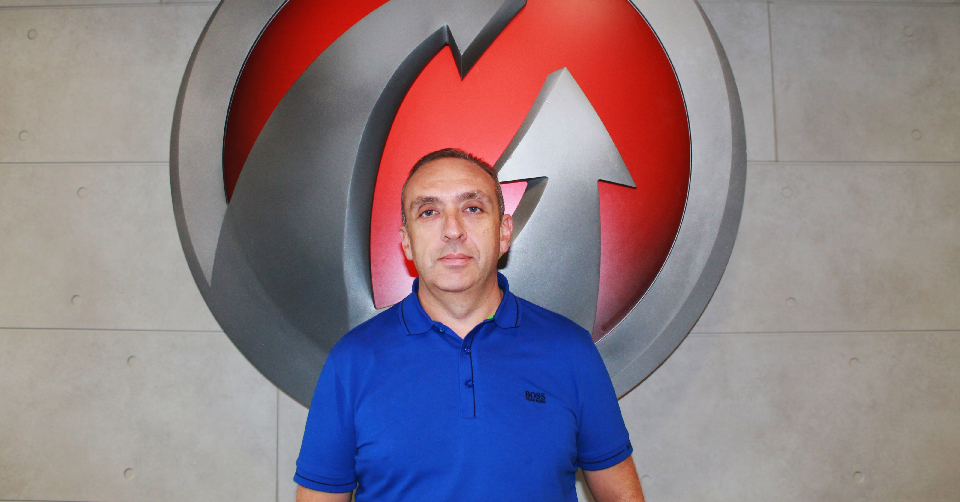 Why do you continue Working at Wargaming?
There's a couple of things. I love this company and the people I'm working with. I think working at Wargaming best utilizes my skills because I have an Eastern European background, and I've spent a lot of time in the United States. It allows me to understand both cultures and communicate across teams effectively. I can work as a bridge between different units in the company. It's also really nice to work with my managers, mainly Eugene Kislyi, because he lets me and my team experiment in our fields.
I'm very proud of the Business Intelligence unit we've built at the company. In my opinion, we're one of the best Business Intelligence organizations in the world.
So, the combination of those factors is the reason I continue working here. Wargaming is not part of the cold corporate world - it has a little bit of that family atmosphere across the company.
Why do you think we have one of the best BI organizations around the world?
I go to a lot of different conferences for data, and I regularly see the stack, capabilities, and talent that we have in the Wargaming BI organization being better or comparable to almost any team in the world.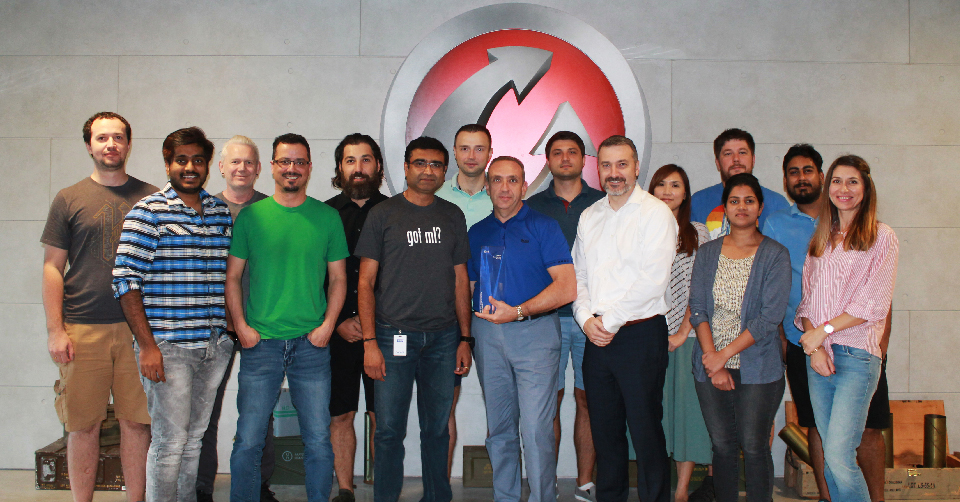 When you see other BI organizations, they already have some form of BI structure. They either have tools, databases, and processes already in place. When Wargaming built the BI team, we had a clean slate because, at the time, Wargaming was doing its reporting on either Excel or units that created some of the KPIs [Key Performance Indicators] and data aggregation on MySQL and MongDB [relational database management system that utilizes Structured Query Language]. In no way am I putting down the previous process, but the data was all over the place and the tools couldn't' scale with the volume of data that was being ingested. It was one of the problems for the company because we experienced massive success and significant growth in such a short period, and the services were lagging behind where we needed to be.
This was an interesting challenge for us, but we were able to have a clean slate approach to the data because we could have used any technology. At this point, Hadoop Big Data was on the rise, and we were able to start from the right fundamentals. We were generating a lot of data as a company, and Hadoop was built for a massive amount of data, so we used that as the backbone for our technology. This was not something a lot of companies could do a few years back because of the legacy systems they had in place. We were lean and agile, and we started using technologies much earlier than a lot of other companies.
We have some of the best people in the industry around the globe. We're not afraid to experiment with new processes and technologies, and that's the type of culture the leadership team has built for our organization. That's what makes the team special.
Why is data important for the company?
To give you context, Big Data mostly came out of Yahoo. At the time, we had technologies that could process that data, but it would have been pretty expensive for a company to go through that much information. Yahoo came up with a new technology to handle the large quantities of data we were producing so it was a natural fit for us.
For people unfamiliar with video games, it may come as a surprise, how much information players generate from playing our games. For us, we went into the direction of Big Data because we have the capability to report every shot and movement in the game. Data gives us unique opportunities to improve our game and our player's experiences when they're online.
Your team was just awarded the Oracle Excellence Award, could you tell me about that?
One of the challenges in Big Data is exactly that- Big Data. You start storing an enormous amount of data, and that data needs to be managed. Otherwise, a data lake could easily become a data swamp. Data becomes impossible to navigate when not managed properly. About two to three years ago we created a data management program, with the guidance of Eugene and Victor [Wargaming co-founders]. We needed to build a data management system for Wargaming to utilize data effectively.
Data is one of our most valuable assets. We try to make as many data-driven decisions as possible. So, if your data isn't properly managed- if you don't know what you're consuming, what you're storing, and how you're calculating your data, then you can't adequately make these data-driven decisions.
We started the data management program around three to four years ago. We had our first summit organized by Eugene. We started designing for each unit where we have data stewards, and we came up with technologies. One of them is Oracle Enterprise Metadata Manager that allows us to solve some of those problems like understanding what data we have, where it's coming from, what we're doing with it, and how we're aggregating it to our KPI reporting.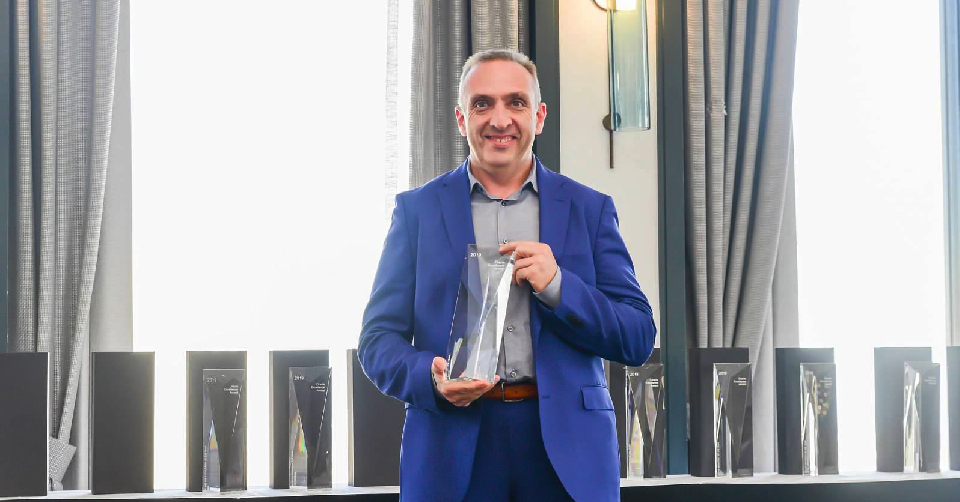 We were working on implementing that program, and in 2017, it was the first time we heard about GDPR [General Data Protection Regulation. A regulation in EU law that protects the data and privacy of all individuals in the European Union], and we understood that we needed to comply with that. Luckily, we already had the fundamentals for the data management program that we were running in Wargaming. So for the past year and a half or so, a lot of people from Wargaming were involved in the compliance process for GDPR.
That took focus for our data management initiatives at Wargaming which enabled us to be ready for May 2018, the month GDPR went into effect. There was a lot of hard work from a lot of people across Wargaming particularly Legal, IT, and Platform to make it happen, and some of the technologies that we used were Oracle technologies. They asked me to share those experiences, and I presented at a couple of conferences. They believed the way we approached the data management and compliance was really cool, and so our organization was awarded by Oracle for Excellence in Data Management.
None of this success would have been possible without the work and dedication of all the Data Services teams. I'd like to particularly point out Santhosh Nair our Director of Engineering and Architecture, Veronika Smirnova our Director of DWH Platforms, David Green our Information Architect, Igor Zharovsky our Sr. Project Manager, and Jonathan Crow our Sr. Director of Data Science. I'm very fortunate to have such an amazing team.
What are the hardest challenges you face on the day to day basis?
There's a couple. First is data quality. This is always the biggest challenge in data warehousing. We have a term in the field called 'garbage in, garbage out'. So that's always going to be one of the most important things we strive for- good quality data. Second is people. Communication is always a challenge, especially for a company with so many offices spread out across the world. We try to organize our work so that we have reliability across the globe. Third is following the processes. A lot of people strive to do their work as quickly and as effective as possible. Sometimes, they don't follow the processes the way they should. So, enforcing these processes is important. The right practices are the best practices in data management.
So how do you determine what is good data and bad data?
There is no bad data [laughter]. There's more usable data and less usable data. That's where data management helps. It helps us identify the tiers of importance of the data. We support, something called the Enterprise Reporting System [ERS], and this is our highest level of quality. This system contains the KPIs that go all the way to the top of the leadership team. These KPIs help the leadership team look at the performance of all our products. Anything that goes into those enterprise KPIs is our highest priority and needs to the best level of accuracy. This is essentially our gold standard package, and we pay the most attention to that. Here, we're very forceful in methodology to how we calculate that data between the products and how we collect this data. With enterprise KPIs, we have a bunch of data quality scripts running constantly to check if the data we're receiving is correct. Then, it goes in tiers like financial and payment data-things like that. We simply prioritize the importance of different data, and how important it is for different reports.
There are times where we need to make quick decisions, and you don't need the accuracy of an enterprise KPI. For instance, you're testing a new feature, and the designers quickly need to know if the feature is working properly and if it's doing what it intends to do. So, when we provide that data to the analyst, speed sometimes takes over accuracy. In those cases, we need to provide the data as fast and as accurate as possible, but I'll allow more errors in the analysis of the data because of limited time.
How do you keep developing the talent on your team?
We develop our team by working on new technologies, processes, and improving operational excellence. As a manager, I need to understand what motivates each person on my team and create an environment for them to succeed in their careers.
It's that balance for people. You need to motivate them to do the day to day operational tasks. It's just inevitable because we're running a business, and these things are very important to us. The biggest challenge is how you balance everyday processes and engaging new challenges for your people to keep work interesting. For some of the team, it might be new technologies and for others, it's a new project. For example, even in the most boring things, you might experience some excitement by optimizing a process and doing it faster. If we can optimize a process by reducing it from five hours a day to three hours a day, those results tend to motivate people as well.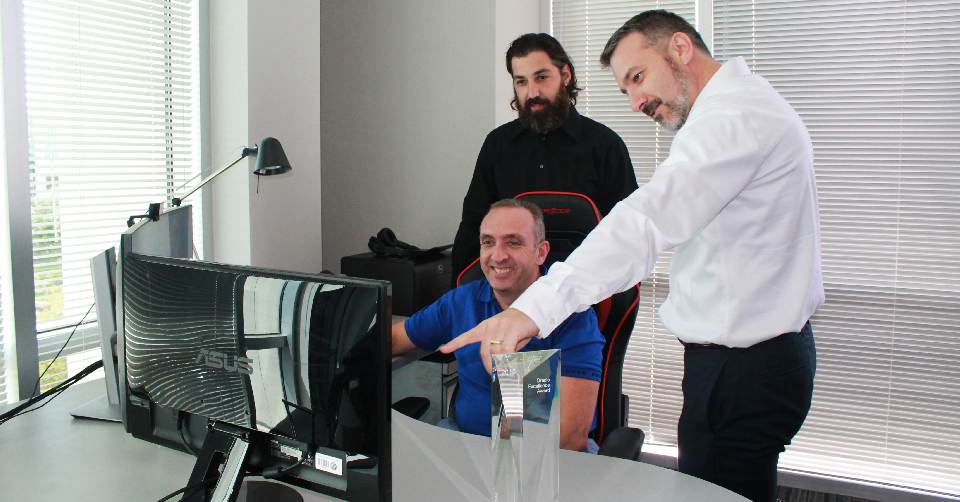 What makes a good data person? What skills will help someone succeed in this field?
Technically, I would say, a love for exact sciences. You need to have a love for math and numbers. Ultimately, a solid mathematical and statistical background is very important in this field.
On the personal side, we look for people with curiosity and perseverance. People in our field have to enjoy exploring the vast ocean of data we sit on- that takes curiosity. We also look for people with perseverance because the sheer volume of data can make it quite a time-consuming process to get to the eventual valuable nugget of information. It's also important to have attention to detail and be a process-oriented person. Man, I'm making my team sound boring [laughter]. Don't get me wrong, you can do a lot of creative stuff in the field too, but you need to have these fundamentals to be great in this field.