The best World of Tanks Blitz teams from around the world battle for a $100,000 prize pool
This Saturday, the best teams from across the globe prepare to do battle in Blitz Twister Cup empowered by SanDisk. This World of Tanks Blitz eSports tournament will see the crème de la crème of mobile tankers duking it out to take home glory and the top prize of $50,000.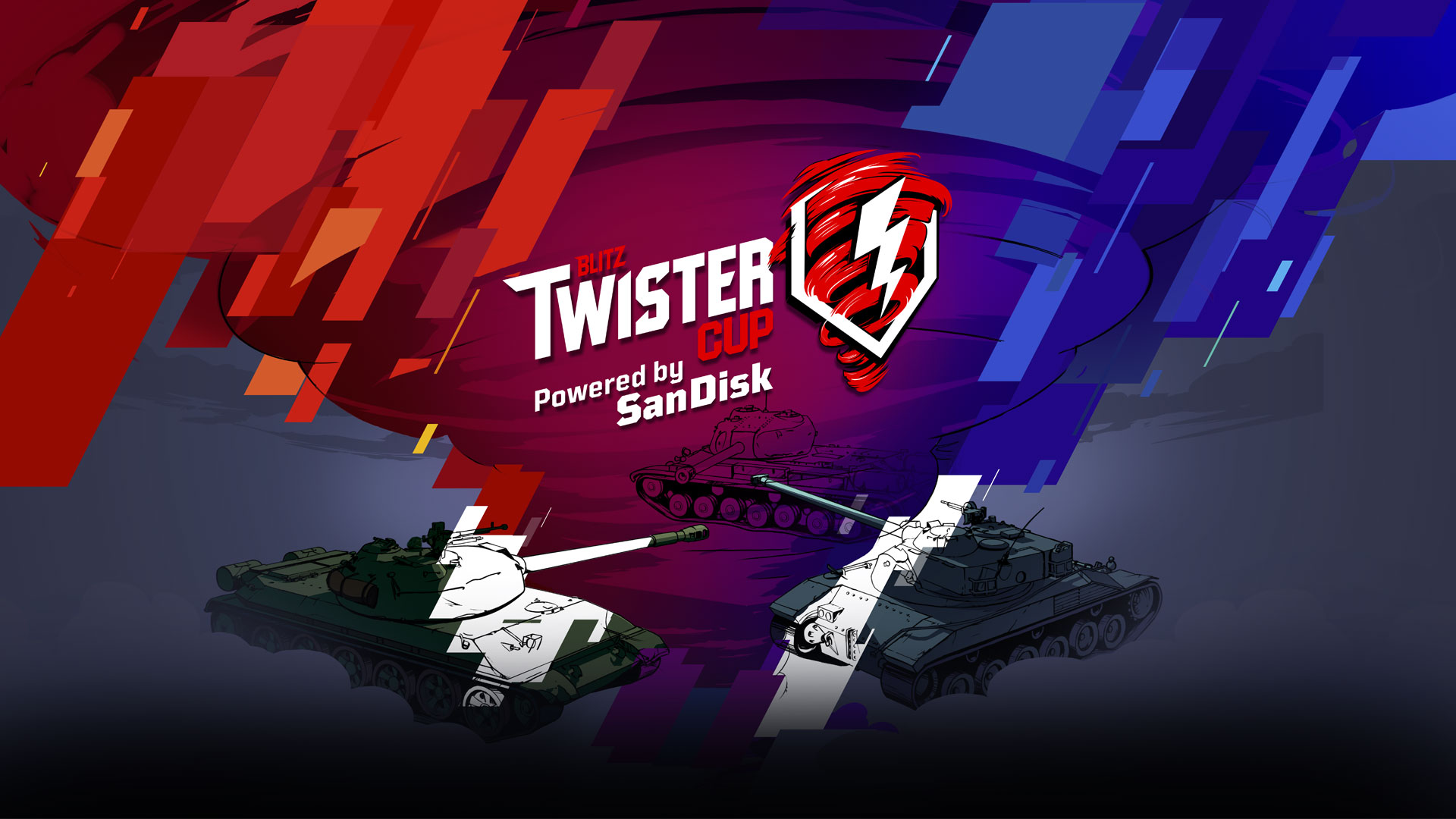 Kicking off on 17 November, this year's format switches things up. Taking place in Minsk, Belarus, the event will be held in a bootcamp where the players live, train and compete all together. The teams and their represented regions are:
CIS: Ace Ventura [-V-]
EU: Radioactive [RA1D]
NA: PRAMO [PRAMO]
APAC: Ultimate Feast [FEAST]
China: TEAM Wombats [-WoT-]
CIS (Wild Card): C4 [C4]
"We're trying something new this year by making a social event bringing players together," states Daria Klimchuk, Head of eSports, World of Tanks Blitz. "To fire up the tournament, we've increased the number of teams competing and as such, we realize the prize should be even better. Well, we made it three times bigger."
These great teams are competing for the biggest Blitz prize pool ever so the heat is on. Every battle will be streamed and perfectly paired with expert sportscasters giving an extra element to the combat.
All the action and analysis can be found here running from 14:30 CET this Saturday.