Master of Orion is letting intrepid owners of the Collector's Edition start their campaign to conquer the stars from February 26 with Early Access. Explorers can put their wits to the test in epic galactic battles, compete against friends online, and take on crafty AI opponents.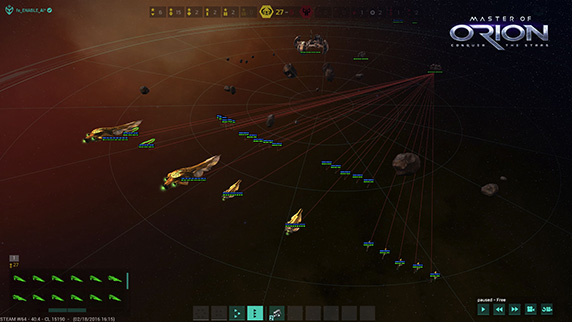 In Tactical Battles, a player assumes the role of admiral, tasked with deploying and developing a winning strategy for their custom-designed fleets. In the depths of space, explorers require a sharp mind and must be ready to make decisions on the fly because Tactical Battles all take place in real time. Explorers can also challenge friends across the world to a campaign, as well as embark on their own journey against AI races.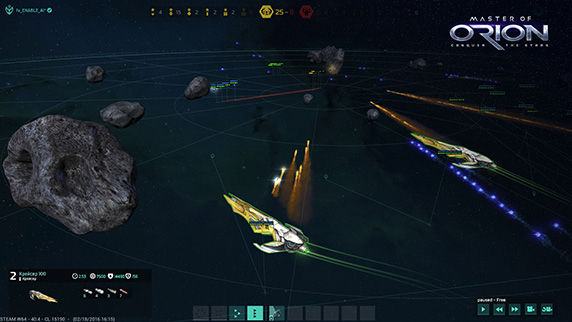 When Early Access begins, six races are ready to be led to supremacy: Mrrshan, Psilon, Bulrathi, Alkari, Human, Sakkra, with more races and content to be added in the near future. Three unique victory conditions await players on the path to Orion: for a "Diplomatic" victory, a player must win over the Galactic Council and become its leader; for a "Conquest" victory, simply eradicate every other race in the galaxy; for "Excellence", explorers must accrue the highest average overall score between other conditions.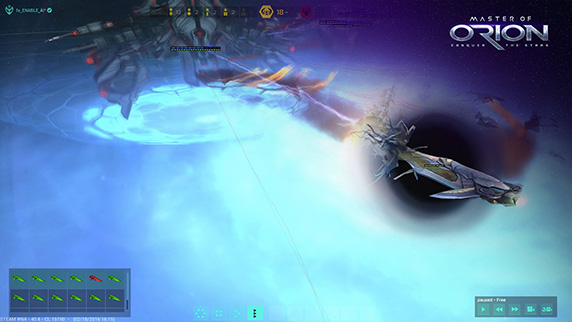 Don't forget, those who buy the Collector's Edition will also get the first three legendary Master of Orion games, a detailed digital art book, soundtrack by original Master of Orion composer David Govett, retro pixel ships, and an exclusive race for Collector's Edition holders: the Terran Khanate.
To discover more about the Master of Orion Collector's Edition and start conquering the stars, visit the official Master of Orion portals: