We are excited to share Marina's journey in HR and her experience working at Wargaming. From her passion for people and business strategy in the University to her current role as Global HR Business Partner, she's had the opportunity to work in a fast-paced and multicultural environment while helping create the best employee experience.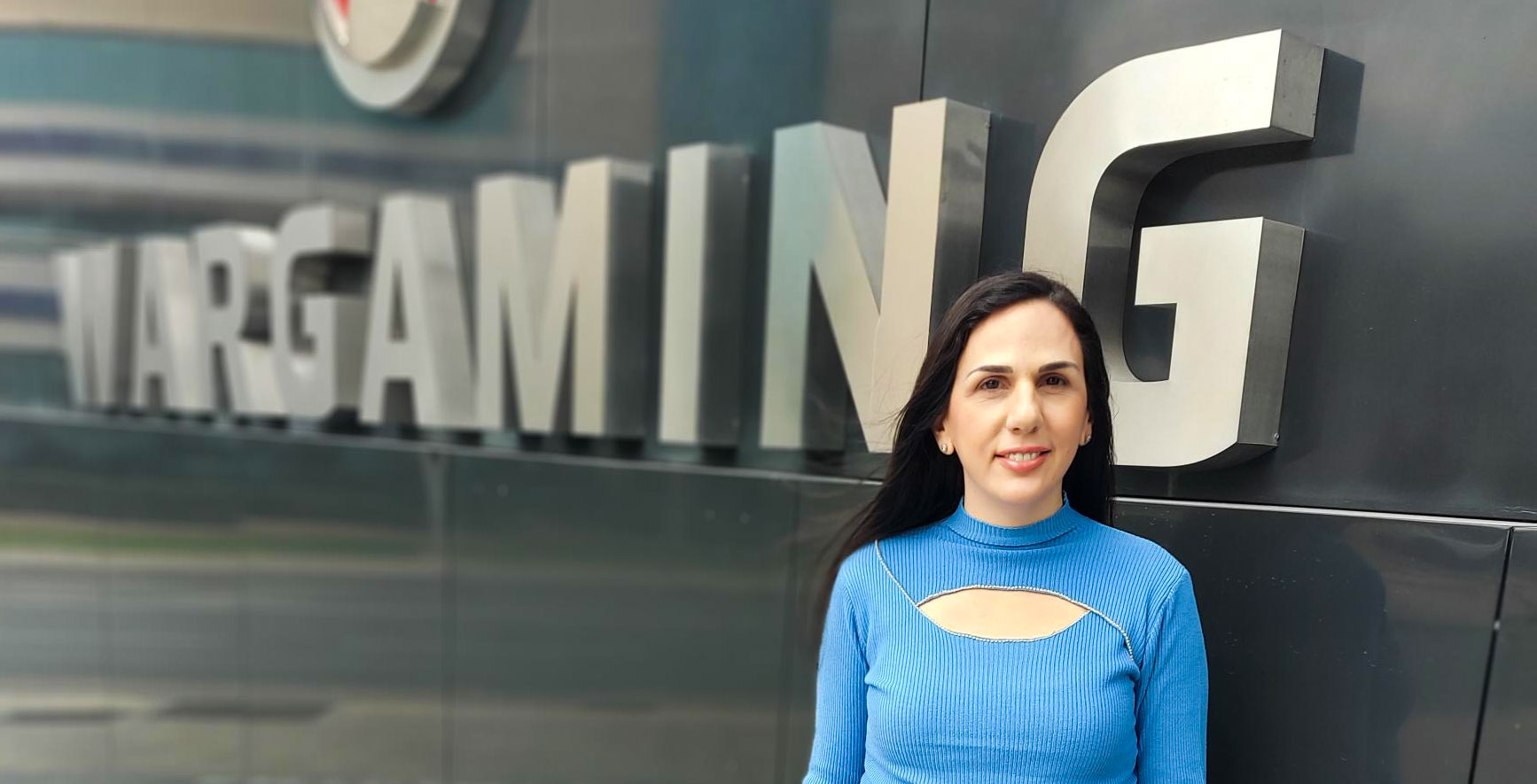 How did you first become interested in a career in HR?
Looking back even starting from my childhood, I have always enjoyed being around people, getting to know them listening to their opinions/concerns, and trying to provide useful input and guidance. This passion matured and was nurtured more during my studies at the University where I naturally followed the humanitarian path. It was at that time that I began to get fascinated with the importance of people-related activities in defining the business strategy and being competitive as an employer of choice.
Getting a glimpse of the mutually dependent relationship between the people function and the business led me to the conclusion that a career in HR was the best choice I could make.
What do you enjoy most about working in HR?
Being in a role that allows me to stay close to the business and at the same time connected to the employees as well. Operating in a fast-paced, performance-driven, and multicultural working environment that encourages me to come up with ideas on how to create the best employee experience and help achieve business priorities with relevant people solutions really excites me.
Can you describe a memorable moment or experience you've had while working in Wargaming?
This would be getting promoted to my current role as global HRBP in 2022. I felt that all the hard work, dedication, determination, and perseverance had paid off and I was trusted to do greater things. Also celebrating the Company's 20-year anniversary in 2018 and being part of this global team of Wargamers was a memorable moment for me.
What advice do you have for people who are looking to start working in HR?
My advice for them would be to be curious and actively listen. The knowledge I gained over the years by listening carefully to others, asking the right questions, and having the curiosity to dig into any given problem or situation has truly been invaluable. Don't be afraid to make mistakes, we all do. Just be honest, admit your faults and find ways to make amends.
How do you stay up to date on the latest HR trends and best practices?
As I said previously, being curious really helps to get a lot of information. After that, it's all about filtering it and finding what's best for you and most importantly for the context you are in. I use my network to find out what's trending, follow up and research different resources (online resources, professional communities, etc.) and stay connected.
What are some of the things you appreciate about Wargaming?
Wargaming is amazing as an employer as it provides the opportunity to get global experience and work on interesting projects, in a friendly yet dynamic environment. People are approachable and willing to help which is great, and you get a lot of insights from different cultural perspectives. I appreciate the trust, flexibility, and encouragement we are given to share our opinions and concerns. Wargaming is very much a people-oriented company, it enables us to grow and develop and values the contributions we make.
Is there anything you'd like to share about your personal life or interests outside of work?
Outside of work, I have my "second job", being a mum of two children a girl and a boy. It's really challenging to find the right balance between work and family life, but I think it's manageable if you set your mind to it and create boundaries. I dedicate most of my time to my family and try to find time for myself also to go to the gym, meet with friends and just relax over a movie or a PC/mobile game.
"Just want to say thank you for this opportunity and that the past 8 years have been truly amazing for me. I look forward to many more successful years to come. Keep rocking Wargaming! ", Marina added.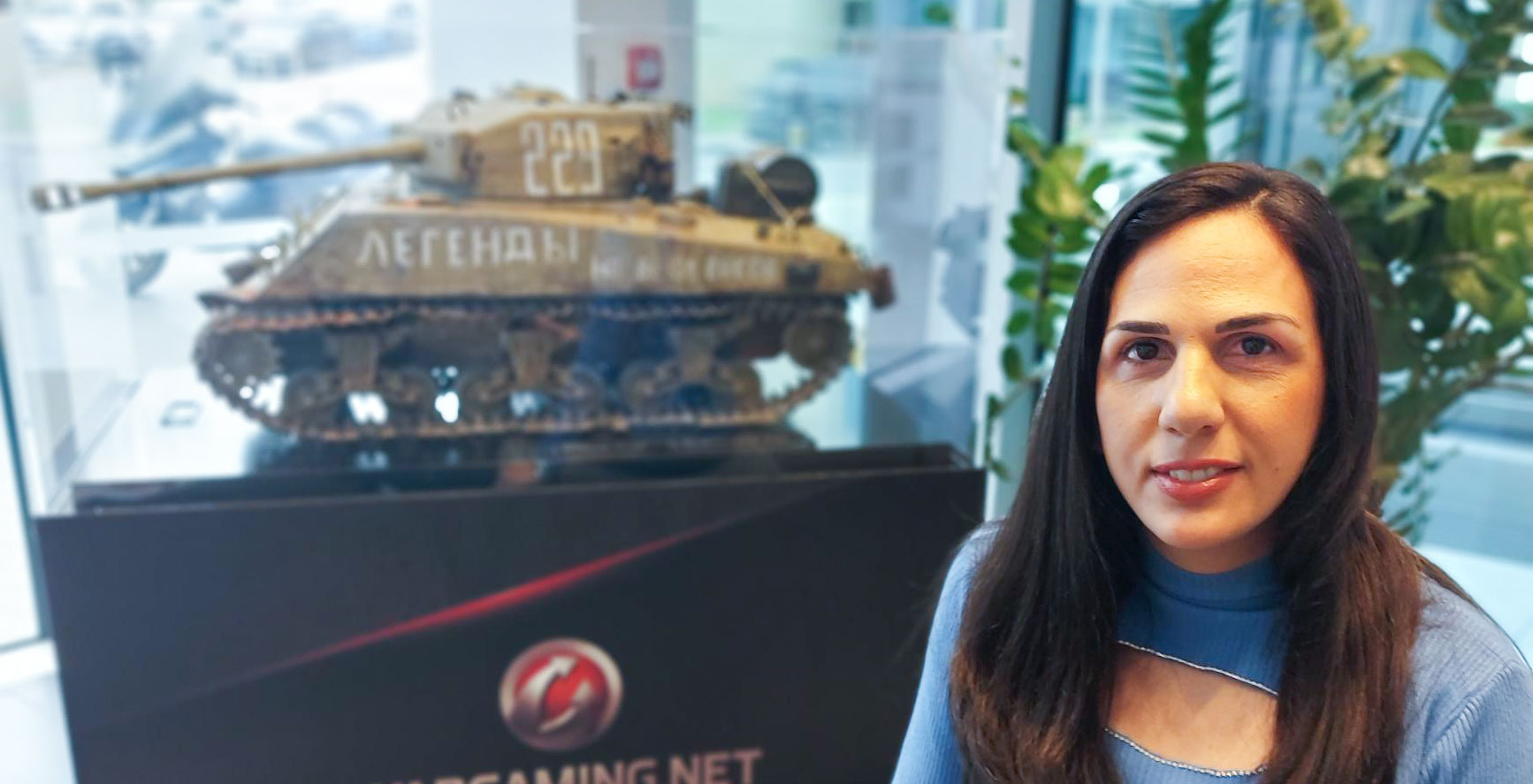 If you were inspired by Marina's story and her experience in Wargaming as well as HR, take a look at our Career page, apply and become a Wargamer, we would love a chance to get to know you too!