On 11th November of this year, the centenary of the armistice that brought the "war to end all wars" to a halt was marked and within our flagship title, World of Tanks, we decided to use historical yuletide stories as the basis and inspiration of our Holiday Ops.
The holidays are a time of coming together and reflecting on the year that's passing but for those on the frontline, this time of year is very different.
Originating in 1914, with one of the most iconic and memorable events around the festive season, the Christmas truce spurred the idea that this time of year should be more about a farewell to arms, albeit short-lived, rather than ally versus enemy. German and British troops laid down their arms for a night and morning, braved no man's land and created a makeshift football pitch. These moments are now seen as a symbolic moment of peace, harmony and humanity amidst the most violent events of human history. No blood was shed in this time, a real Christmas miracle.
The Historical Event
Only five months into the war, on Christmas Eve (or Christmas Day for the German forces) and Christmas Day, it happened.
The Germans shouted out in their broken English, "A happy Christmas to you, Englishmen!" and heard back "Same to you, Fritz, but dinna o'er eat yourself wi' they sausages! Shortly after, the soldiers from both sides ventured into no man's land to exchange food and small gifts like buttons and hats. As the culmination of this unprecedented act of reconciliation, a makeshift football pitch was created, and the opposing forces did battle in sport, rather than firefights.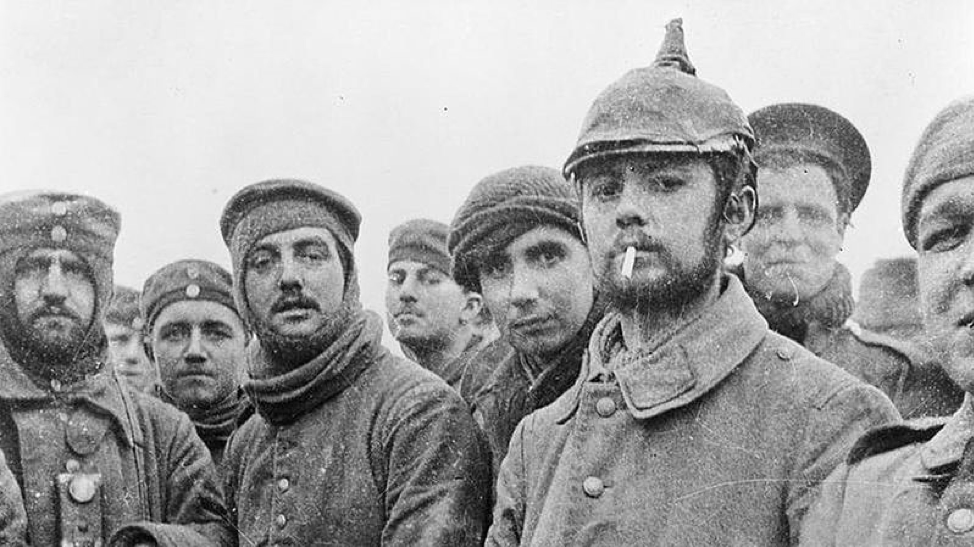 British and German soldiers fraternizing at Ploegsteert, Belgium, on Christmas Day 1914, Front of 11th Brigade, 4th Division
The artillery in the region fell silent that night. The Christmas truce allowed soldiers to attend to their fallen comrades behind the frontline. Joint services were held. However, the fraternization was not without its risks, as some soldiers were shot by opposing forces. In many sectors, the truce lasted only through Christmas night, but in some areas, it was extended until New Year's Day.
The prominent British cartoonist Bruce Bairnsfather, who served in the British army, wrote: "I wouldn't have missed that unique and weird Christmas Day for anything... I spotted a German officer, some sort of lieutenant I should think, and being a bit of a collector, I intimated to him that I had taken a fancy to some of his buttons... I brought out my wire clippers and, with a few deft snips, removed a couple of his buttons and put them in my pocket. I then gave him two of mine in exchange... The last I saw was one of my machine gunners, who was a bit of an amateur hairdresser in civil life, cutting the unnaturally long hair of an enemy soldier, who was patiently kneeling on the ground whilst the automatic clippers crept up the back of his neck."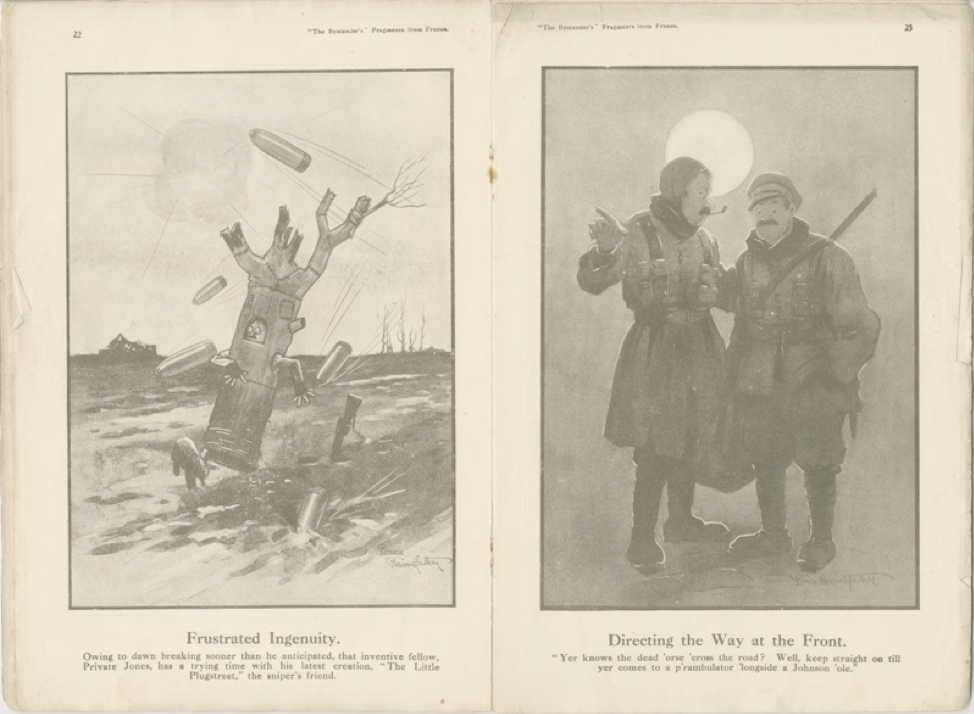 Bruce Bairnsfather, Tyne & Wear Archives & Museums
Not everyone was as jubilant as those on no man's land, however. General Sir Horace Smith-Dorrien, commander of the British II Corps, was furious and forbade any kind of friendly communication with the opposing German troops.
But even with orders such as this, arms were laid down and bloodshed ceased (although seldomly) throughout the war to have a period of respite.
The Legacy
Due to its reflection of the "live and let live" mood, the Christmas truce has been remembered throughout the 20th century to this day through cultural references and remembrance events. To mark the 100th anniversary of this football match, then-England national football team manager Roy Hodgson and Prince William, Duke of Cambridge unveiled Football Remembers memorial designed by a ten-year-old schoolboy after a UK-wide competition. Across the pond, in Rockford, IL, annual reenactments of the Christmas truce are held year-on-year.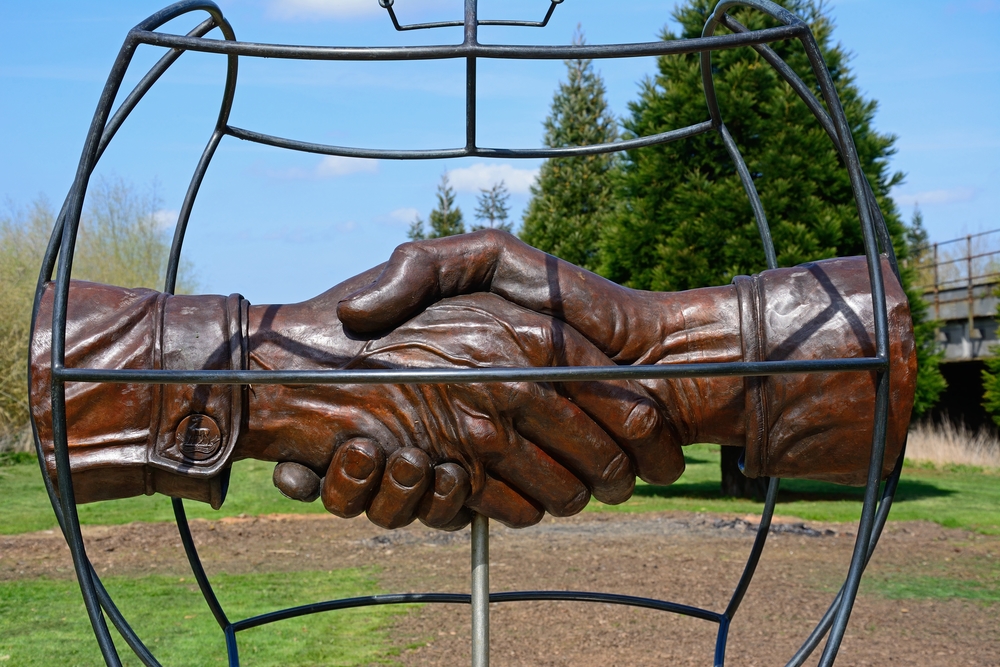 While the war waged on for almost another three years, for that period of the 24th and 25th December, the European frontline rang silent, save for joyous Christmas caroling, barber's clippers and the roar of the football teams. The farewell to arms was short, but it helped humanize both the allies and enemies no matter which side you were on.