World of Tanks introduces its take on the beautiful game, starting June 10.
Football's coming home…to World of Tanks. The concept is pretty simple. 3-vs-3 teams kick-off on the battlefield and attempt to put the most balls in the back of their opponent's net. To "dribble" the ball, you'll be using your tank's gun and will have to master blasting it around the pitch.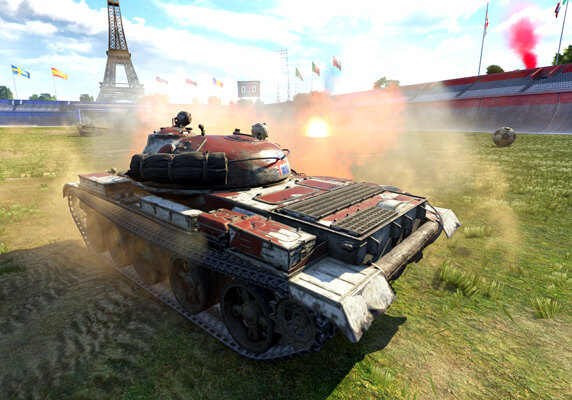 During the event, every player will have access to the unique T-62a Sport (T-62a S) with a free Garage slot. All you have to do to join the mode is select your special vehicle and then hit the Battle! button.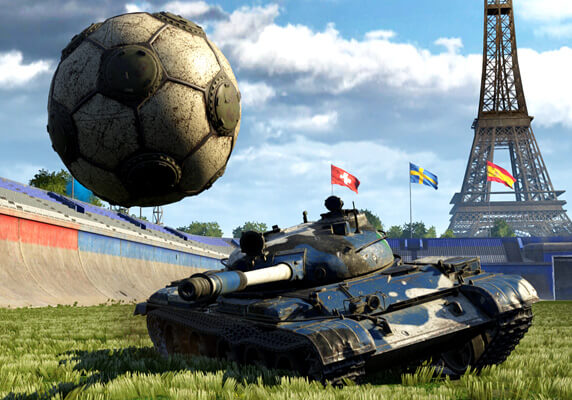 However, in Tank Football 2016, the mechanics are a little different than what you're used to. You won't be able to damage your opponents' vehicle, but you can immobilize them by shooting their tank's tracks or ramming their vehicle. While the enemy is busy stuck to the spot, you can then engage your special Turbocharger, giving you a rapid boost of speed to get you in sight of goal.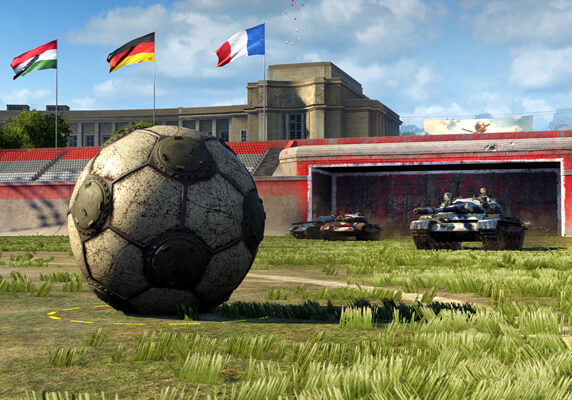 Three special stadiums also arrive with Tank Football 2016: Himmelsdorf Arena, Stade Eiffel, and Old Tankford. There will also be new battle missions on June 10, which you can complete by yourself or in a Platoon. Not to mention you'll be able to kit out your tank in a range of customizable emblems and flags.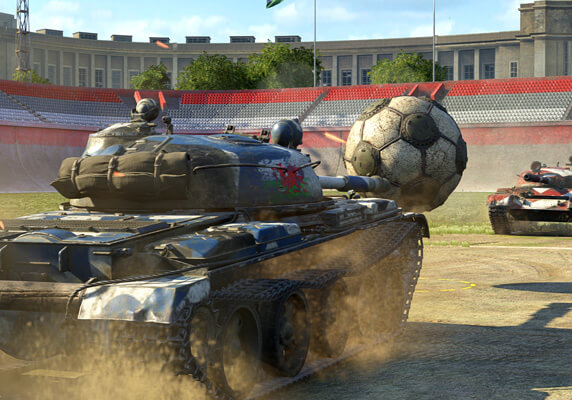 For those in EU, there will be a very special event taking place for a tank football tournament. The registration period for this lasts from June 1–15. Just get together a team of three players and hit the pitch. The four best teams will receive one year of Premium Account time, as well as a Type 59 tank each. There will also be the chance to compete against the four best CIS teams for a chunk of $5,000.
At the end of the event, the T-62a S, Garage slot and flags of the countries taking part in the summer's big football tournament will be removed from players. However, any medals and emblems earned will remain with you as a memento of the event.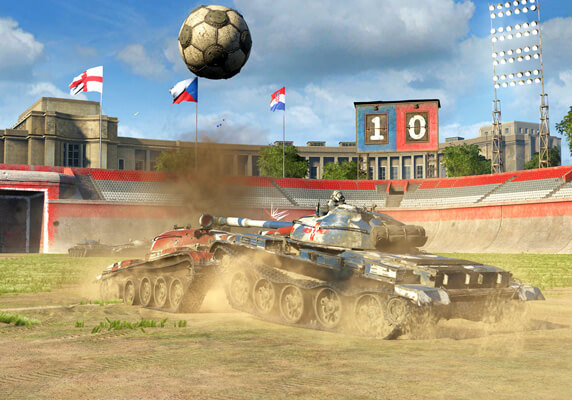 For more information on Tank Football 2016, visit the official website: