When the Wargaming.net League hosts an eSports final, they do it in style. Last year's Grand Finals, held in April 4-6, 2014, boasted the largest media coverage of any single Wargaming event. We saw over 270 journalists from all over the world flock Poland, and we collaborated with some huge sponsors like Razer, Paypal—even the city of Warsaw.
The 2015 Grand Finals aim to be no different. In fact, they aim to be bigger spectacle than last year. Once again we're taking the tournament to Warsaw, Poland. 12 global teams—whittled down from 60—will head to the EXPO XXI arena to battle from April 25–26 for World of Tanks supremacy.
Just in its first year, the WGL brought together 200,000 pro gamers and hosted over 1000 tournaments. With the 2015 Grand Finals on the horizon, we thought we'd look back into the sun at all the fun and destruction of last year's event.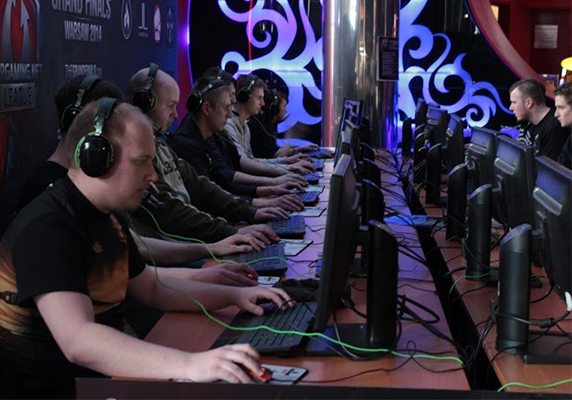 The WGL Grand Finals saw 14 teams from our six different regions fight to the bitter end, watched by thousands of enthusiasts all over the globe. With the teams assembled and itching for a melee, we transported them to the Multikino Zlote Tarasy to duke it out in the final. Under one spotlight, they'd showcase their team skills, and battle for cash and—most importantly—glory.
The Group Stage took place on the 4 April and had the action kicking off from noon until the late evening, seeing teams like S.I.M.P, NOA and U Are Dead knock the metal out of each other.
When the dust had settled on the first day, the teams were allowed to rest up and hone their senses for the next day's skirmish. The Main Phase that took place on 5 April, where veterans like Virtus.PRO, PvP Super Friends and Natus Vincere clashed in a series of furious skirmishes that reduced the 14 teams all the way down to four. And there could be only one champion.
In the Final Phase, 6 April, four giants went head-to-head, tank-to-tank. Virtus.PRO took the first win against Natus Vincere, then The Red Rush: Unity conquered PvP Super Friends. Natus Vincere got their second wind against The Red Rush: Unity, and, in turn of events, Natus Vincere went on to beat Virtus.PRO in a thrilling finale.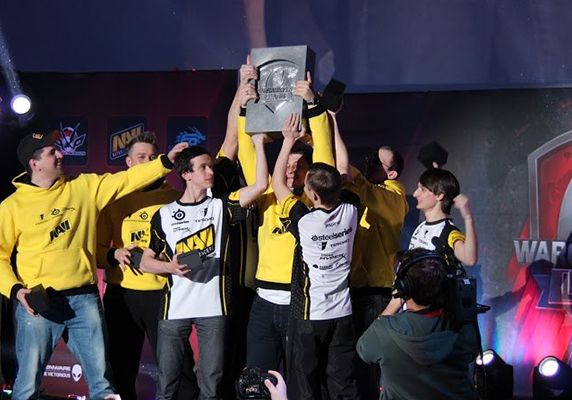 Speaking of tuning in online, we broadcasted the WGL Grand Finals live on Twitch so you didn't miss one fired shell or flaming tank, and you can bet that in the 2015 finals you'll be able to get all the tanks action on line.
However, unlike last year's event that lasted three days, the 2015 Grand Finals will be over two intense days. Double the time means double the destruction of course.
But when giants collide, there can be only one winner left standing.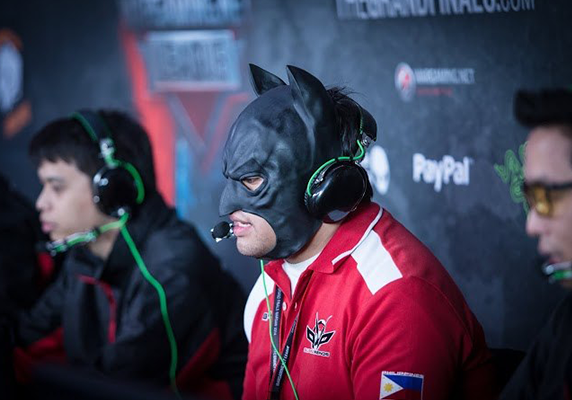 In this year's event, you can expect to see an even greater spectacle. Bigger teams ready to duel and the introduction of a new battle mode are going to turn the finals up to 11. In Attack/Defense mode—tested and refined by the pros—there's no chance of a draw, and nowhere to run and hide. We'll watch teams bring the fight to each other in frantic battles like never before!
If you're coming to the event (which is free to the public), you'll find loads a great prizes and exclusive content, too.
With last year's Grand Finals over, we're looking forward to a larger, more awesome event than last year, so get ready to roll out!