Introduction
Founded in 2011, Wargaming America provides marketing, public relations, business development, community and customer support services for all of Wargaming's video game titles.
The Bay Area office is located in the industrial city of Emeryville at the foot of the San Francisco Bay Bridge, close to Oakland and Berkeley. Wargaming America's office features sweeping views of the Bay, comfortable office space, private parking, monthly game nights and outdoor picnics, and even a brand new gaming lounge where employees can relax and try their hand at a number of console and arcade games.
The office is designed to truly encompass the Wargaming brand, with conference rooms named after notable maps in World of Tanks—"Mountain Pass", "Himmelsdorf", "Abbey", and even "Siegfried Line".
Publishing
Customer Support
These are the people at your service seven days a week with the solutions to any and everything Wargaming related. Question about the Tech Tree? They can answer it. Problem with PayPal? They'll handle it. Computer bugging out? They can fix that too. They have seen nearly every issue imaginable in support and are prepared to get you back in your tank or gunner's seat as fast as possible.
Community
The Community team looks after Wargaming's huge playerbase on everything from our forums to social media channels. If players are talking about our games across those mediums, whether it's good or bad, the Community team will be there reveling in that passion for our games. They're an integral part of the conversation and an ever-available ear to our players.
Social Media
The Social Media team is comprised of spirited individuals who interact with our players on many levels. Internally, they support communication efforts from various departments while creating and pushing our own content to help drive out-of-game engagement and expand the player community. Externally, they actively try to help and foster player communities who show passion for our products. Their main goal is to provide the best full-service treatment to anyone who enters our social space.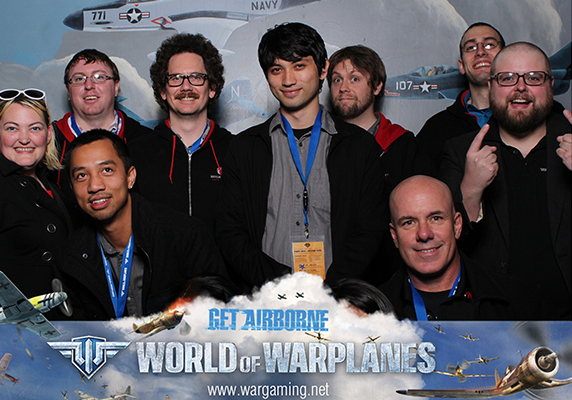 Integration
The Integration department manages the development of business initiatives by working with each department in the organization to ensure they have the resources and structure in place to develop and execute on company strategies for new territories. This includes maintaining the company business plan for the region, defining workflows and processes to efficiently incorporate support of new languages, and leading the planning process for regionally focused activities that help us achieve our business goals.
Content
The Content team is responsible for keeping our players informed and entertained on all of our game-specific websites, as well as via updates within the game clients themselves. Frequently coordinating with other departments, the content team is responsible for crafting articles around everything from game updates and weekend specials, to player guides and urgent notifications.
Military Specialists
With desks covered in reference materials, tanks, ponies and munitions, the Militaria department is easy to find in the office. Players know the two-man team of the Chieftain and the Warhawk (Nicholas and Allan) from off-site events, informational videos, streams, historical articles and the forum. In the office, colleagues know them for dispensing their knowledge and wisdom to fill in the gaps, providing feedback to the development studios to aid them both in the physical and historical accuracy of certain game components, and working with museums, military and veteran organizations around the world.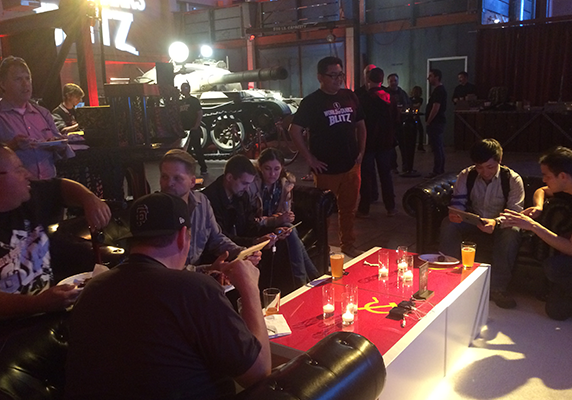 eSports
Challenging players to refine their gameplay in search of the highest levels of competition is at the heart of the player experience.
The eSports team offers competitive endgame services for multiple levels of expertise. From grassroots-community events aimed at introducing audiences to competitive gameplay, to professional leagues attracting the world's top players and teams. We strive to foster competitive arenas for all levels of gameplay and inspire players to championship greatness.
Marketing
It's Marketing's job to champion Wargaming and all of the great services we have to offer our players from the casual player down to the most enthusiastic. We figure out how to get you interested and keep you hooked across a variety of platforms from TV and the web, to social media, influencer campaigns and CRM. Marketing looks at what keeps our players engaged, and how we can continue to delight them.
Art
The Art department works with a lot of people around Wargaming America, because there's always something that could use a bit of artistic flair. They create artwork and designs that you'll see across many channels, including magazines, newsletters, banners, our websites, and wherever else their artistic touch is needed. It was thanks to them that we have such an awesome-looking Wargaming Road Tour Hummer for our offline events.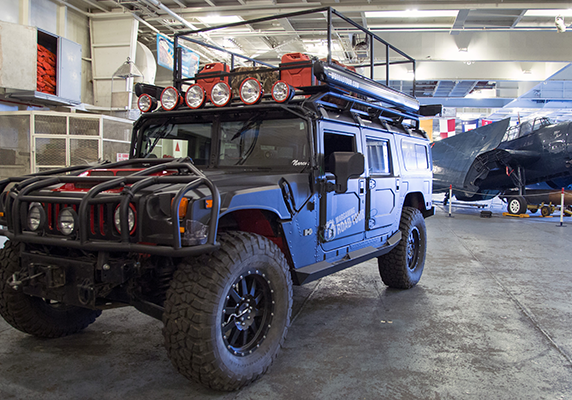 Video
The Video team is the Swiss Army knife that helps support a wide variety of departments, including Marketing, Content, Community, and Production with premium video content that supports our Wargaming America publishing efforts. They also take the lead in livestreaming both here in our office and at our major consumer shows, as well as other video related projects.
PR
The Public Relations team leads the charge in the company's interaction with the public at large, as well as media and journalists who cover and write about our games. But, it's not just about games. The PR team also works with outside organizations, including museums, charitable organizations and military focused groups to give back, raise awareness about Wargaming and bring our corporate endeavors to new audiences.
Events
From small player events to multi-million dollar trade expos, the Events team helps make sure everything runs smoothly. Every detail is within their scope, from overall booth designs, staffing, hotels, travel, giveaway items, right down to transportation—and all within budget.
Business Development
Wargaming America's Business Development team is focused on growing the Wargaming brand. You'll see our great partnerships and licensing deals with notable brands like Razer, Intel and Plantronics to name a few. They seek out possible partnership ventures and new markets by having a good grasp of industry trends, collecting and comparing data on target markets, which ultimately become the basis for strategic planning and forecasting.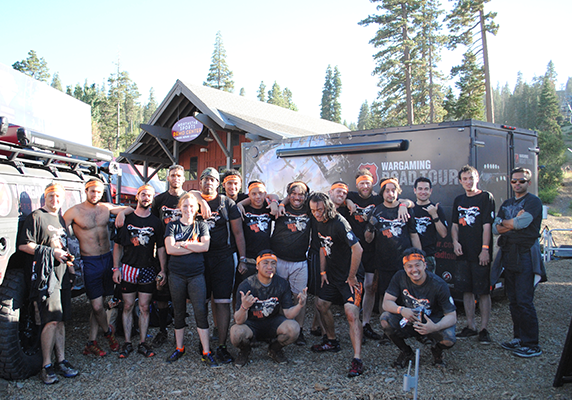 Production
World of Tanks PC, World of Tanks Console, World of Tanks Blitz, World of Tanks Generals, World of Warplanes, World of Warships.
Wargaming's Publishing Production team works to ensure all publishing disciplines are positioned for success. They assist in defining, planning, execution, and analysis of our publishing campaigns. They act as connective tissue between all departments as well as an information and communication conduit between development and our global publishing offices. The production team exists to help everyone coordinate their efforts, address blockers, strategize harmoniously, and clear the way for our experts and talented staff to always be in the know.
Administration
HR
Human Resources is the people center of Wargaming America. They are focused on helping our managers and employees find the most effective way to grow their careers, implement processes and policies, and develop new practices. Human Resources is responsible for employee recruitment, training and development, benefits and compensation, employee retention, reward and recognition, employee workplace awareness/ethics, and most of all, it is a center of support so that each day Wargaming America will be a pleasant and productive environment.
Operations
The Operations team at Wargaming America strives for flawless execution across all engagements we undertake regarding our office and the people within Wargaming. They are responsible for supporting all Wargaming America events, and work with all departments across the board to drive productivity, utilize organizational strengths and continuously grow and strengthen the organization while always keeping the Wargaming vision and spirit in mind.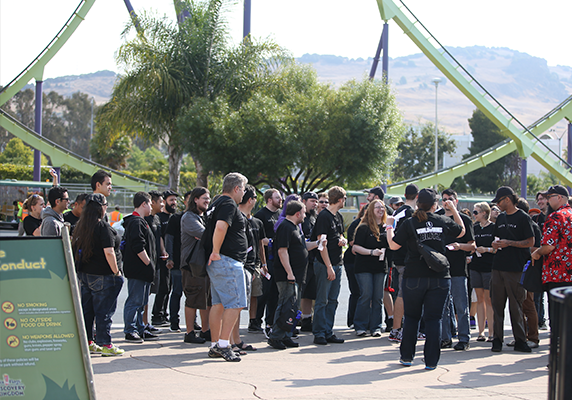 IT
IT is all about keeping our employees working smoothly. As a service provider, their job is to give employees the tools they need to help them be successful in their jobs. Not only do they build, deploy and manage all of our local services—they have also been deploying rock solid tradeshow services since the very start of Wargaming America. Working closely with the Events team to deliver on the highest standards; repeatedly building highly scalable gaming networks and increasing overall ROI for each event—we like to call that "Wargaming in a Box".
Finance
The Wargaming America Finance department has several important functions it provides for the company. First and foremost, they are responsible for managing all accounting for our office which includes closing the monthly books and reporting financials to headquarters, as well as processing the company's semi-monthly payroll and maintaining the HRIS system. The accounts payable team keeps the business going by processing invoices and employee expense reports, along with creating purchase orders, and issuing payments. The department also manages all of the financial reporting and analysis, including quarterly and yearly forecast and budget submissions to make Wargaming an effective and efficient workplace.
Internal Communications
Internal Communications works to facilitate global communication and collaboration—striving to bridge Wargaming America and global communication, from top to bottom. It's their mission to improve employee engagement, promote corporate culture and values, and provide the information and tools employees need to perform their jobs. Their goal is to ensure that each person at Wargaming is happy in their job and able to work to the fullest of their ability.
What We Do for Fun
When it comes to our culture, having fun is a key. We value our employees and know that our success depends on their commitment to Wargaming.
Outdoor Events
In 2014, the Wargaming America team tested their physical and mental strength at the annual Tough Mudder event and also celebrated a successful year at Six Flags amusement park.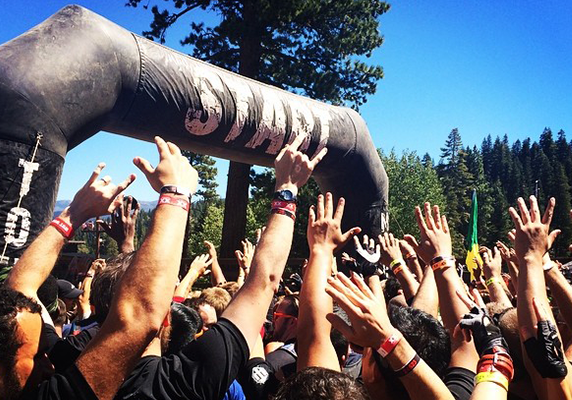 Holiday Celebrations
When it comes to Halloween, the Wargaming America team takes it to the next level with our very own red carpet and applaud-based prizing.
Product launches
Whether it's on an aircraft carrier, next to a tank, or in the office, we celebrate our launches in style.
Monthly Game Night
Wargaming America holds a monthly game night on the first Friday of each month. We play various games from different consoles (and even board games) and hold tournaments to determine who the best of the best is with great prizes, all while chowing down on a delicious potluck style dinner.
How We Give Back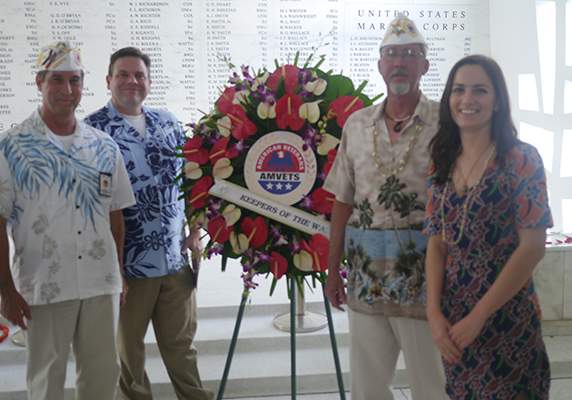 Wargaming America is also committed to working with foundations and charities throughout North America and the world to give back to veterans and further the preservation of military history. Between Military Appreciation Month and our special Veteran's Day campaign this past November; Wargaming America raised over US $50,000 for the American Veterans organization, AMVETS, in support of the restoration of the USS Arizona Memorial.