Growing professionally in the video game industry.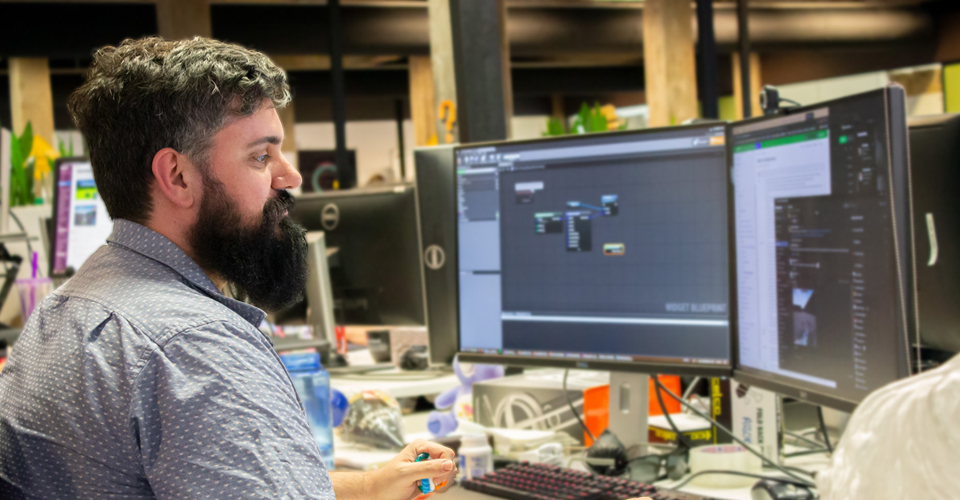 What do you do at Wargaming?
I'm a Senior Software Engineer. My focus is on UI engineering, and right now, I'm working with the Wargaming UK team on a new product using Unreal Engine to build up new UIs.
How did you end up being in UI Engineering for Wargaming Sydney?
I actually worked in the gambling industry developing slot machines, and some of those skills were able to land me a job in games. My official start in the video game industry was actually here, and at the time, it was still called BigWorld. BigWorld was acquired by Wargaming in 2012, and I was brought on in 2014 to work on websites and tooling. After I transitioned to become a scrum master for a while, then back to engineering, and it was only around 18 months ago that Wargaming Chicago-Baltimore asked Sydney for some help with some of the work they were doing on Tank Commander and Replays.
All of a sudden, the experience that I had working in Adobe Flash when I was developing for slot machines was useful again. That's when I really started to focus on UI Engineering.
Why do you find UI Engineering Interesting?
When I worked on the BigWorld Server [the MMO game server technology still used by Wargaming's biggest games] and tooling, that was a really great experience for me, but I couldn't show off my work to people.
I like the immediacy of my work in UI Engineering. I like being able to change a few things and see the results of my changes immediately. When I first worked on World of Tanks Console's UI, I really liked opening the game on my PS4 and saying, "I did that". The feeling you get when you see your work in a game is amazing. It's my favorite part about my job right now.
What do you think is good UI Design?
I think it has to look good. It doesn't need to be flashy, but it has to be emotive and communicate information efficiently-especially in games. In a game HUD[The Heads Up Display is the area where players can see vital game information], we need to be able to allow our players to interpret information with a minimum amount of processing so that they have a positive experience playing the game itself.
What does your day to day experience look like and what are some challenges you face?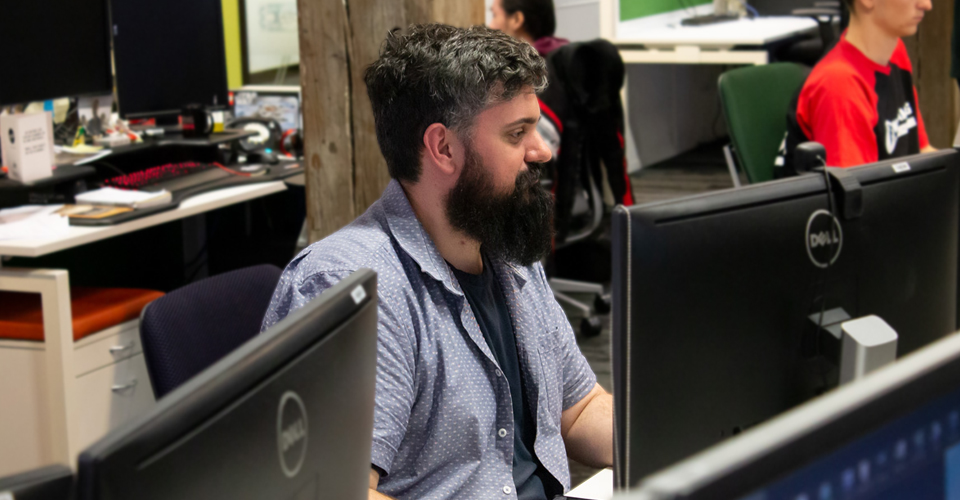 Since I'm working with the UK studio, I need to be aware of our time zones. Typically, our working days are offset, so we have no workday overlap. I'll come in during the morning, and I'll have a few mockups from the UK to build a new screen for their UI.
The challenge is that I need to have close to feature complete mockups with descriptions on how interactions will work to get started on my work. Due to the time difference, I can't talk to the designer and ask how they envision things working, so I have to make leaps myself if it's not very clear. That's definitely a challenge sometimes.
Another challenge I face is getting access to some assets- I'm no artist. So if they don't provide the assets to me, I have to do it myself, and it doesn't look great [laughter].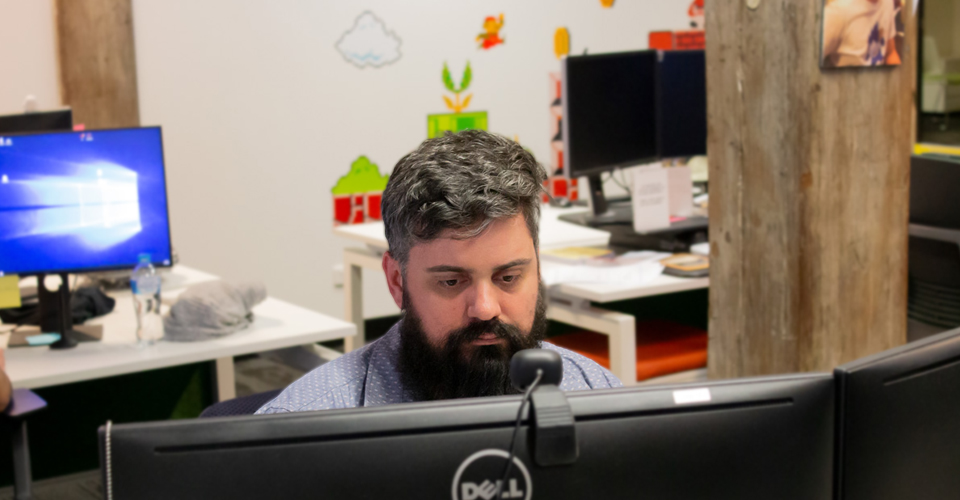 What's your process when it comes to iterating UI?
So, getting it in front of users and players as often and as early as possible is really important. For that reason, the designers that I'm working with build up those blockouts [mockup for UI], and they're often interactive. You can sit a test subject in front of it, and they can work through menus and UIs with a controller. Getting that done in some prototyping software like Adobe XD and getting feedback and insights as early as possible is very helpful. It allows me to save time while working on it as well because I won't end up implementing a UI that immediately needs to be changed. Consistently getting feedback early on in the process allows the team to iterate on designs smoothly and efficiently.
Why do you think UI is so important?
You can have the most amazing, complex, and incredible piece of software that does spectacular things, but if you don't have a simple and intuitive way for users to interact with it- then who's going to use it? If your users can't use it, what was the point in making it? You need to have a good user experience and interface because those are the touchpoints your users will have.
What do you like about working at Wargaming?
So this is my first games industry job, but from what I hear about other companies and things you read about on the internet like toxic work environments and crunch- nothing like that happens at Wargaming Sydney. Crunch, in my five and half years, has never happened to me. This is something that I really appreciate about working at Wargaming Sydney.
Additionally, we have a respectful, culturally inclusive, and socially conscious workplace. For example, for the recent climate strike, the studio gave everyone here a half-day if they wanted to attend that event. Not to mention, Wargaming Sydney is currently working on becoming a fully carbon neutral business, reducing emissions where possible and offsetting others. I think that's something really special.
I also feel very stable at Wargaming Sydney. There is a lot of job security from my perspective. I've gone through a couple of different roles. What I was hired for was for web tools- that role went away 18 months into my tenure. But, I'm still here. They didn't go "OK, bye!" [laughter]. They allowed me to pivot into something else on a couple different occasions, and management really cares about professional development. The teams give you the time you need to learn and grow into new roles- this makes Wargaming Sydney a really great place to grow professionally.
So how has Wargaming helped you grow as a professional?
The good thing about Wargaming Sydney is that we're so focused on tech. Chances are, there is someone in the hundred or so people that work here that knows a lot about what you're trying to learn. What's really nice is that everyone is extremely happy to help whenever they can. So, learning from other people is a big thing at the office. Sometimes, the company will also send you to professional development courses, conferences, and presentation opportunities. There's a lot of opportunities to learn in the organization.
Check out opportunities at Wargaming Sydney here.