Learn how we grow World of Tanks PC in Europe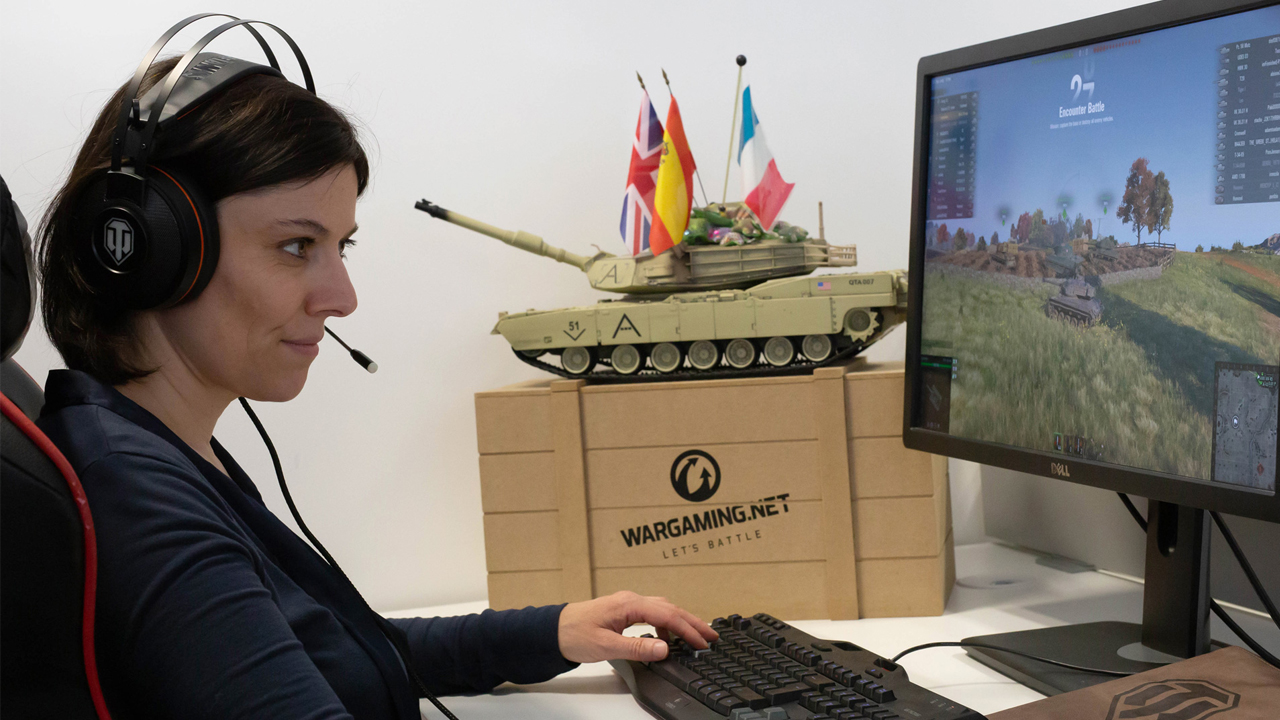 What is your position at Wargaming, and what are your responsibilities?
I am the Director of Business Development for Wargaming Europe. I license and develop partnership deals in Europe as well as run the e-shop for our merchandise dedicated to our games – one of them, of course, is World of Tanks PC.
Business Development in general faces a lot of challenges that can change from one day to another. What are some of the challenges for Biz Dev at Wargaming Europe?
One of the challenges that we have to tackle is the fact that World of Tanks PC was released in 2011 – so, it is an 8-year-old game. On the one hand, it is great that we were able to maintain and develop an audience over all these years; on the other, we always need to develop new products and reach out to new companies to keep our audience entertained with new and innovative ideas.
I'd like to go into more detail… what do you mean by partnerships and licensing?
Licensing means that you grant the right, usually for royalties, to use your intellectual property [in this case Wargaming's games] to an external company in connection with the partner's products. So typically, a World of Tanks branded T-shirt made by a partner is a licensed product. All the products that you can find in the Wargaming store are licensed goods.
Regarding the partnerships, it includes cross promotions with partners, like the deal we did with Burger King in Poland, or the one we had with Alienware Arena and World of Tanks PC to promote our brand.
I remember that Wargaming sponsored the movie 'Fury' with Brad Pitt and Shia LaBeouf in 2014. Why is it interesting for a game to sponsor a movie?
It was not really a sponsorship. It was a cross promotion between Sony and Wargaming for the movie "Fury" and World of Tanks PC, Console, and Blitz. We were actually their main cross promo partner on a global level.
Did you participate in the negotiations? Do you have a funny story to share with us?
Yes, I managed the negotiations with Sony, and it was very interesting and challenging. One of the fun facts of the partnership was that we were granted a few invitations to the movie premiere. We sent two of our players, the lucky winners of a contest in connection with the movie, to the premiere in Washington.
Can you imagine? You are a World of Tanks player, you participate in a contest with thousands of other players, and boom! You receive an invitation to a movie premiere and get to finish your day after the Fury screening in the same room as Bratt Pitt and Shi LaBeouf! Not bad, right?
Wargaming Europe launched an e-shop for its European fans, with branded items. Why did Wargaming do that?
When you really like something, you're proud to show it and bring your passion into your 'day-to-day' life. We have a very engaged audience, some of our players have been playing the game for 7 to 8 years, and they were asking for merchandise. So, we developed some cool products that our players seem to be very happy with. The challenge was, and still is, to come up with new ideas, create cool things, and to produce high quality products – the same quality as our games. We currently offer t-shirts, hoodies, and World of Tanks peripherals [gaming keyboard, mouse, etc.].
Additionally, our players are very fond of tanks, so we developed a range of tank construction blocks, tank model kits, and tank collectibles for them to enjoy.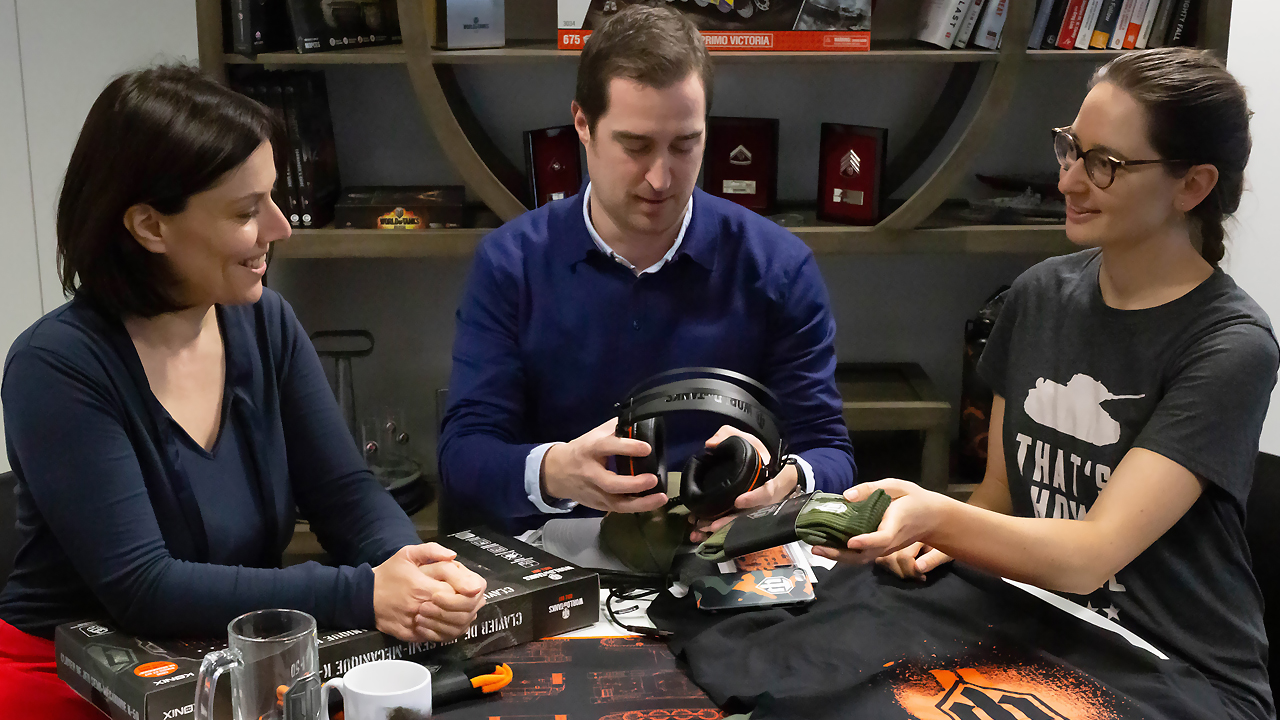 What do you really enjoy in your job?
I really enjoy the variety and the opportunity to be involved in key projects such as a new range of licensed products created to amplify a specific game mode or an event in the game, partnerships in connection with Gamescom, or a cross promotion deal with a partner. Of course, in order to create something like that, we connect with almost all company departments to optimize all the activities.
For instance, for Fury, we worked a lot with the marketing team and PR for the collaboration announcement, and as you can imagine, there was some back and forth with the movie studio. We also worked intensively with the content and the community team to create and announce all the activities that were organized during the promotion period. And of course, we worked with the events team – we displayed an interview with the movie director at Gamescom. That was all very exciting.
Which deal, that you and your team singed, are you the proudest of?
It's hard to choose. I have two.
First, I think the partnership with the Fury movie was great­. It involved global, long negotiations (which is not unusual), and was one of the first times that a major movie- especially one with a famous actor like Brad Pitt – revealed their teaser trailer during E3 on the Wargaming game booth. It is common to announce new games at E3, but not a new movie. For me, it was a recognition of Wargaming's know-how in terms of great game quality and in terms of our community. I mean, we have and continue to grow a huge and very dedicated audience with which we communicate every day.
I was also very happy that Sony was willing to push the partnership between a video game and a movie a bit further than usual. We developed a lot of activities together, like the movie announcement on our booth at E3, the UK Premiere at the Bovington museum (a shared partnership between Sony and Wargaming), and the two players that were able to attend the global movie release in Washington.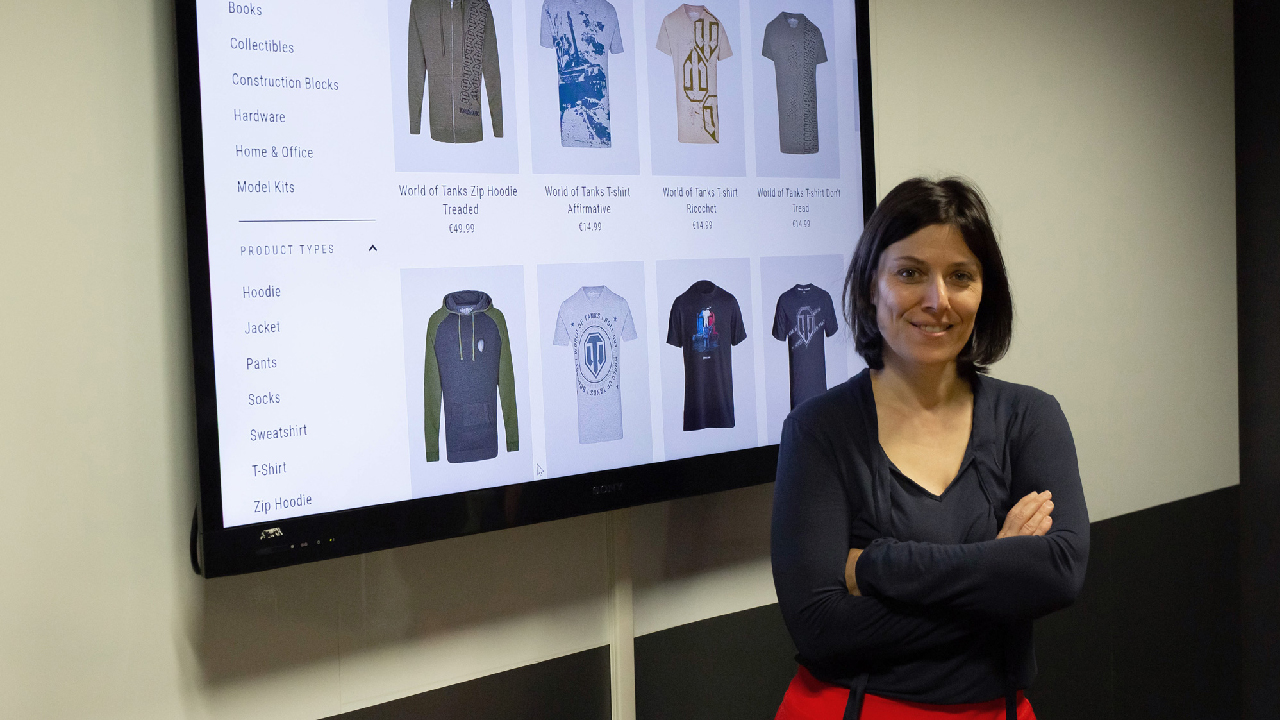 Second, there was a deal with Könix that we are very proud of. We developed a full range of World of Tanks peripherals. Our collaboration in this case goes beyond the products and includes gaming and community events and in game tournaments. Last year, we, together with Könix, received the award for "digital activation" for these products from Lima France [the Licensing Industry Merchandisers' Association]. This recognition by experts of the licensing industry, of our ability to bring our World of Tanks players back to retail with the World of Tanks peripherals, made us very proud.
You joined Wargaming seven years ago, what motivated your decision and what did you find at Wargaming that didn't exist in your previous company?
At that time, I was finishing an MBA in e-marketing and e-business because I wanted to work for online games. Besides this, I was looking for an innovative company, and Wargaming was, and still is, one of the pioneers and most successful companies in the free-to-play online game market. The free-to-play model is not only a new "commercial" business model, it is also a new way to consider players and how to put them at the heart of the ecosystem.
According to you, what is special at Wargaming?
I think Wargaming has a try and learn attitude which is appreciated when, by nature, you are developing new things and new business.
It is a very international company, English is of course the working language, but I am working at the EU office with colleagues from all over Europe; even in my team of 6 people there are 5 different nationalities.
Wargaming EU also gives its employees the opportunity to grow. As an example, within the 6 years that I have been working at Wargaming, one of my team members moved to HQ, another one to marketing and I have hired 3 people from the community, content, and customer service departments.
Lastly, I have experienced events at Wargaming that I have never experienced elsewhere, even coming from the video game industry.
I remember Wargaming's 15th anniversary in Minsk- in an open field museum. I could have climbed on a real tank, we had a special airshow by Migs, people could also experience a tank ride and much more. It was crazy- incredible!
Do you have anything else you'd like to share?
If some new European players want to discover World of Tanks on PC, here is a starter pack code: DISCOVERWOT. This code can be redeemed here: https://invite.worldoftanks.com/. I'm sure you will have as much fun as I have, even after 7 years! Join me on the battlefield!
Check out our career opportunities here.