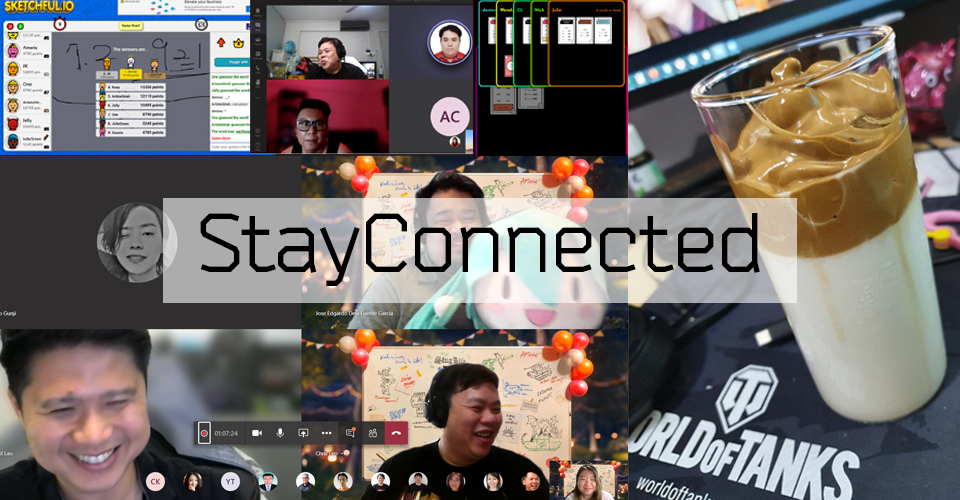 2020 has been an unprecedented time for everyone globally.
In the last few months, Wargaming has put in place efforts to keep our employees safe, productive, and comfortable while working from home- staying connected as one community.
Our Singapore office in the last few months has set up the StayConnected initiative, a series of fun virtual events to help keep the smiles and high spirits going even when we're away from the office.
Isolation can be a difficult thing, and we believe that social interaction is very important for our employees. Through the StayConnected initiative, employees can communicate and spend time with one another, and we believe that having a good laugh together is important to building long-lasting relationships and maintaining a positive well-being.
With the StayConnected initiative, the importance of initiating and facilitating social interactions with one another to help people cope with these difficult times of social isolation. We're extremely proud of the Wargaming Workplace team and all those involved who created a positive impact for their fellow Wargamers through the simple act of online connection.