Building a reputation doesn't happen overnight. For Wargaming, laying the foundations for future success began in 2003 and continued into 2007. The studio's rise in popularity was in no small part due to the Massive Assault series, a futuristic turn-based strategy well received by critics and the TBS society alike.
Weak AI, Weird Plants and Wacky Planets
Massive Assault's development began in March 2002. Only a few months later in July the team had a playable prototype on their hands. From here, an intense testing phase began to ensure the game was balanced and to see how players interacted with the mechanics.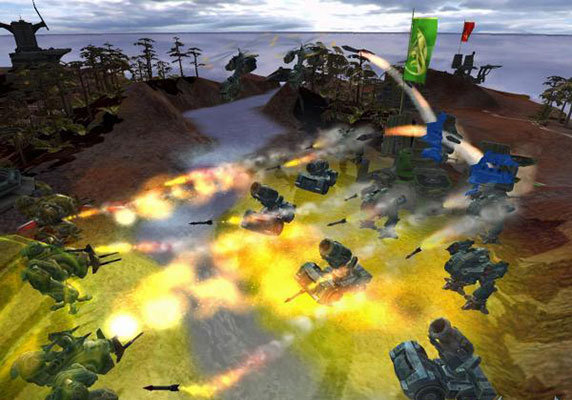 First off was the international concept test on the internet. This is a stage of testing where you're able to interact with the consumer to discover how they play the game, if the current model you have works as intended and, most important of all, is fun. Based on the results from concept testing, the dev team were able to highlight an extensive list of issues and loose ends that would take them another half a year to remedy.
The initial models used across Massive Assault's landscape left a lot to be desired. Light armored vehicles appeared more like boxy trailers whereas cities looked like low-poly domes with strange white daggers hanging above them instead of their respective flags. On top of visual discrepancies, AI allowed only for a couple of moves until it crashed and stopped acting. Server side also became challenging because it would constantly return to the computer desktop.
Up until autumn 2002, the game's playable territories consisted of a few locations that resembled a Saharan landscape. 3D artists were asking for more assets such as trees or bushes to be added to the game so that there was a sense of atmosphere and to make the player feel as if they were fighting for something other than a ravaged wasteland. However, these requests caused some backlash between the programmers. "There's not even the slightest possibility that we can add trees to Massive Assault…" followed by a list of about 100–200 points why this wasn't feasible.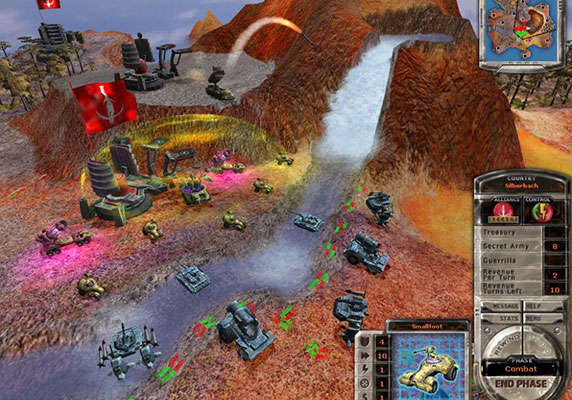 But after much arguing about flora and fauna and their place in the game world, the team were able to showcase planets flooded in greenery. It came as no surprise that afterwards maps were no longer barren but instead covered in life. As the game developed, more locations and planets came to life, with each location having its own environment with unique plant life.
The AI was also greatly improved. It got to a point where the AI was so lethal, punishing every little mistake the players made, that only the game's developer was able to actually beat it. If there was anyone out there who believed the devs were unable to create solid AI, then they just had to play the game to find out how ruthless it could be.
Testing: Professional and Other
About one month before released of the Gold Master compilation, the team carried out massive two days tests at a local computer club. There was a great response from the public and fans of the game, and the team were flattered by the amount of young players showing interest in Massive Assault. To help bolster the public test, there was also a crew of professional testers helping perfect the game.
During these tests, there were two categories that needed to be examined: the actual game design, which consisted of testing the gameplay itself. This helped to ensure a user-friendly interface, good gameplay dynamics and helpful tutorial system. There were also issues of pacing and narrative structure, so boring, unintuitive sections could be excluded. Another crucial aspect was, of course, fixing all the pesky bugs.
Finally, on November, 9, 2002, the team were able to contact the press and spread the word about Massive Assault's impending release. The game had 26 types of units, 30 possible scenarios, as well as the option to combat not only the AI, but against your friends, too.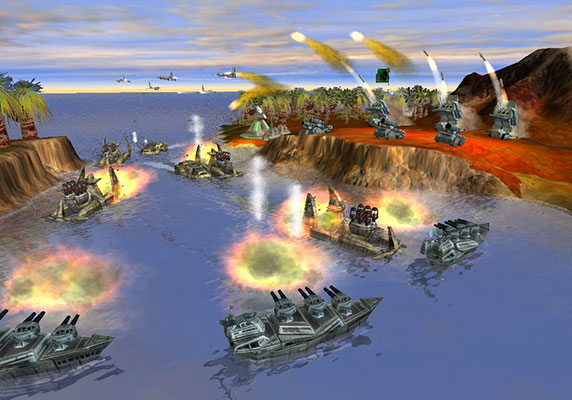 Expanding to New Horizons
Over the next five years, Massive Assault was bolstered by a series of updates and expansions, helping to further solidify the franchise. A year after the initial launch, Massive Assault Network was released. In 2005, Massive Assault welcomed gigantic robots into the fray.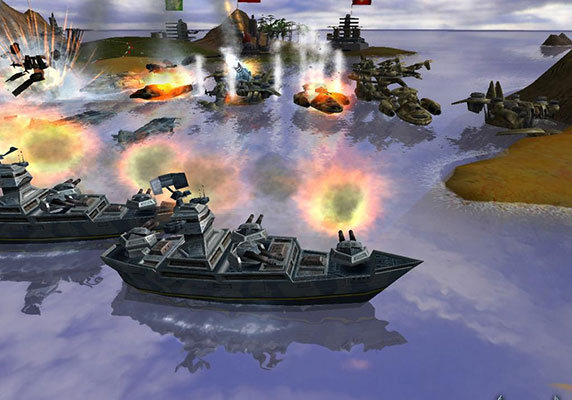 Later, Massive Assault: Phantom Renaissance, the third part of the series added new units and missions to the project, and in 2006 the forth reincarnation went live. Massive Assault Network 2 featured an advanced network mode with ratings, and enabled enemy search.
The final entry into the series, Galactic Assault: Prisoner of Power, introduced the "fog of war" and two new nations. Then, in 2008, Wargaming stepped into a new genre and released real-time strategy Order of War, which had a totally new narrative. You'll be able to discover how Order of War came to life in our next installment of the Retrospective series.