Update 2.9 for World of Tanks Blitz has returned from the stars, bringing with it lots of cool features that put the focus firmly on all of you, starting May 4. Landing this month will be Training Rooms, matchmaking tweaks and vehicle rebalancing, as well as two unique tanks: the sci-fi-inspired "Schmalturm Starchaser" and the famous "Rudy" from "Four Tank-Men and a Dog".
You've all been waiting for Training Rooms, and we're excited to say that they're finally mobilizing. Here, you'll get to sharpen your skills, refine battle tactics, or just learn what each level is all about. You can create your own Training Room and join other's Training Rooms. Matchmaking tweaks (+1 and -1) mean that you'll find battles put the focus on skill more than ever. Now you won't be running into tanks that pose too much of a gap in characteristics.
The first of the two new vehicles crash-landing in Update 2.9 is the Schmalturm Starchaser, equipped with a legendary camo. The German Tier VI Premium medium tank (also known as the Pz.Kpfw. IV Schmalturm), has a rapid gun with great accuracy, and is a perfect sniper. The best tactic for Starchaser is to pick off foes from afar, supporting your teammates as they push the front lines.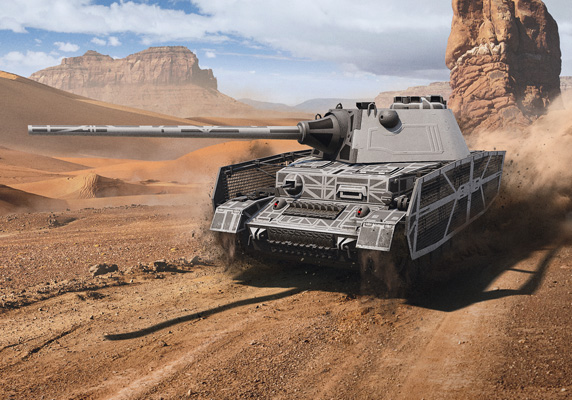 The next addition to the roster of vehicles is the famed "Rudy", which is set to roll out on May 20. The tank is a Soviet Tier VII Premium medium tank, which comes its iconic inscription, board number, and other authentic elements. "Rudy" is a great addition to anyone's Garage. If that doesn't sway you, then just remember that it has an excellent rate of fire, 100% trained crew, and the ability to turn experience points to Free XP right away.
So, why not mobilize on your device of choice? With World of Tanks Blitz on iOS and Android devices, as well as on Windows 10 and Mac OS X, there're tons of ways to get to grips with all these great new features!