Discover how our Wargaming Team and Berlin share the same vibes and rhythm
Standing on the Potsdamer Platz in Berlin, we're right on the top of where part of the Berlin Wall once stood, a border that divided the now-German capital for almost thirty years. Now, the remnants of the wall have become works of art, and the city has become a melting pot of cultures, origins, and ethnicities. This diversity has attracted people from all over the world and in turn, has enticed many businesses to move here to take advantage of that talent pool. A city once divided, Berlin continues to flourish and grow.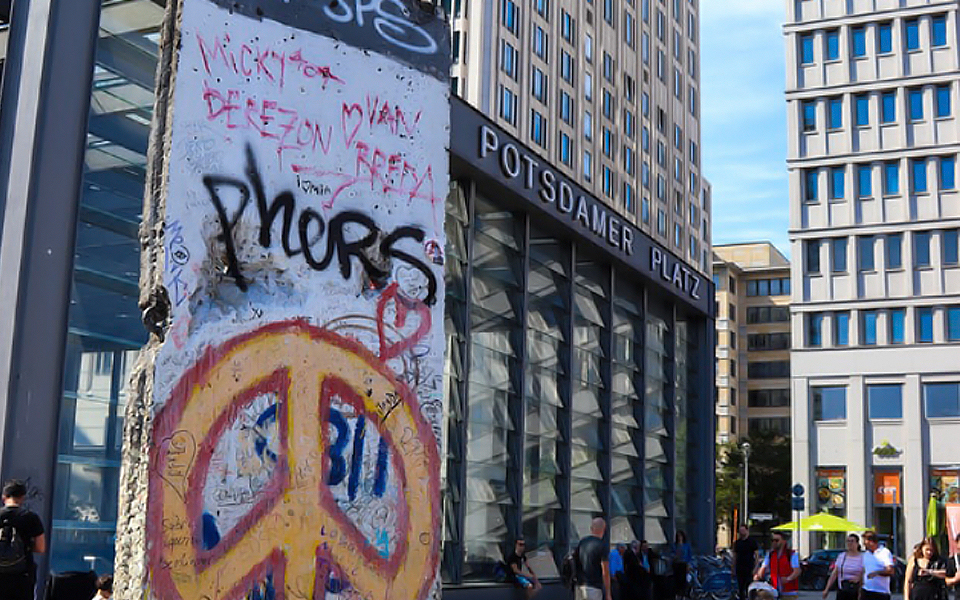 Jumping on the U-Bahn, the local metro, quickly gets us to another focal part of Berlin—Alexanderplatz. It's one of the biggest and liveliest places in Berlin with shops, cinemas, restaurants, and many attractions within walking distance. Just a few meters down the road, and we're standing in front of a 21-story building, the top two of which are home to the Wargaming Berlin Office, providing a spectacular view of the city.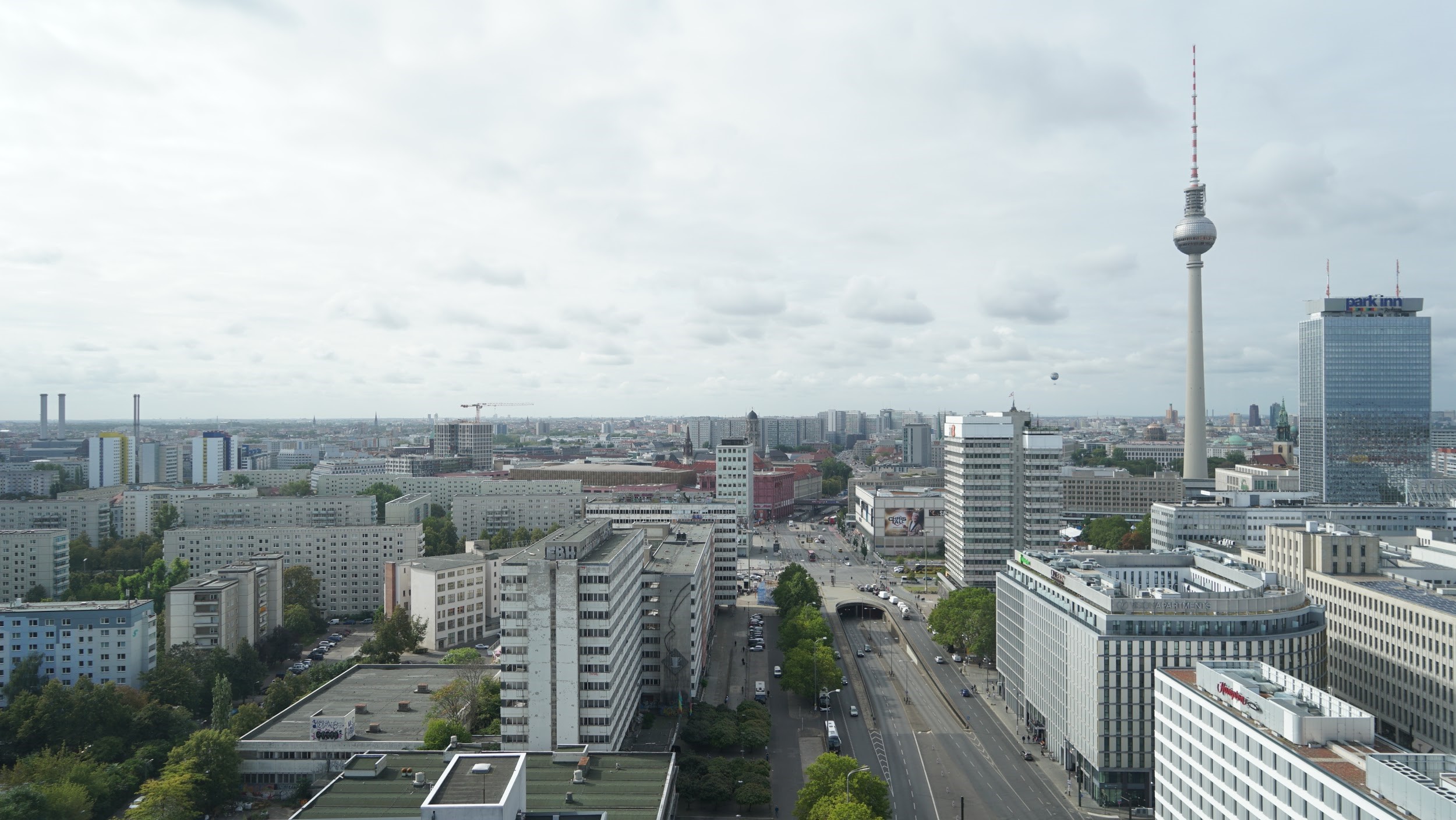 On a sunny day in September 2017, the first Wargaming employees landed in Berlin. Later named "the Berlin Pioneers", around 10 team members relocated to the capital from Wargaming's HQ in Cyprus. Their mission: to lay the foundation of the operational center for Wargaming in Berlin and serve as a connecting point between the company's headquarters and its multiple mobile dev studios.
Today, Wargaming Berlin is made up of more than 80 people: project managers, designers, producers, marketers, creatives as well as a number of product teams, one of which is currently looking for new recruits. This team is working on a brand new project, which could easily be described as one of the most ambitious in mobile gaming history.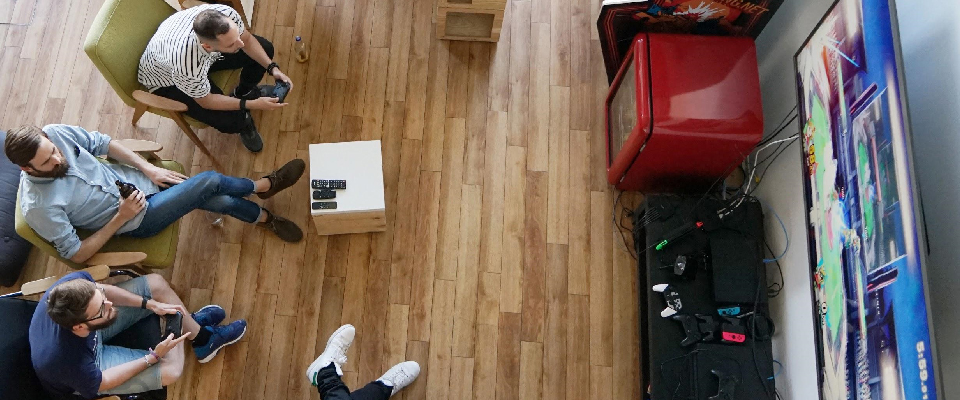 To lead the project, Wargaming brought in industry veteran, Chris Pfeiffer. Chris has worked in both the U.S. and Asia and brought his vast gaming development experience from these two diverse parts of the world to Berlin. While the project hasn't yet been disclosed to the public, you should definitely check out our vacant positions to join Chris' team on their journey in pushing the boundaries of mobile gaming.
"It's amazing how easy the company makes the entire relocation process. They take care of all the common issues you'll face, including visas, relocation, apartment hunting, getting your bearings in Berlin and more—everything that helps you and your family feel welcome here. That way you can channel your energy into exploring the new exciting horizons that moving to a new city or country represents," states Andy Muesse, Head of Products at Wargaming Berlin, who, with his family, traded in San Francisco for Berlin.
"We all came here because we are good at what we do and have the drive to be the best. We all bring something unique to the table—experience, skill, vision. Having spent years in the industry, you might think you've got it all, but soon enough you'll realize how much this team can offer in terms of both professional and personal growth," says Adnaan Ebrahim, who relocated to Berlin from Helsinki to join the Wargaming team. "Your colleagues come with their own wealth of experience; they may have worked in different companies, on different genres, with different cultures or in different regions of the world. This opens up a whole new level of opportunity for growth."
The mobile industry is fast-moving and agile, whereas bureaucracy stumbles, distracts and interferes with the game creation process. Joining WG, you'll quickly start to appreciate how the company gets rid of the red tape wherever possible, allowing our team to focus on what they're here to do—create awesome games that millions of players love to play.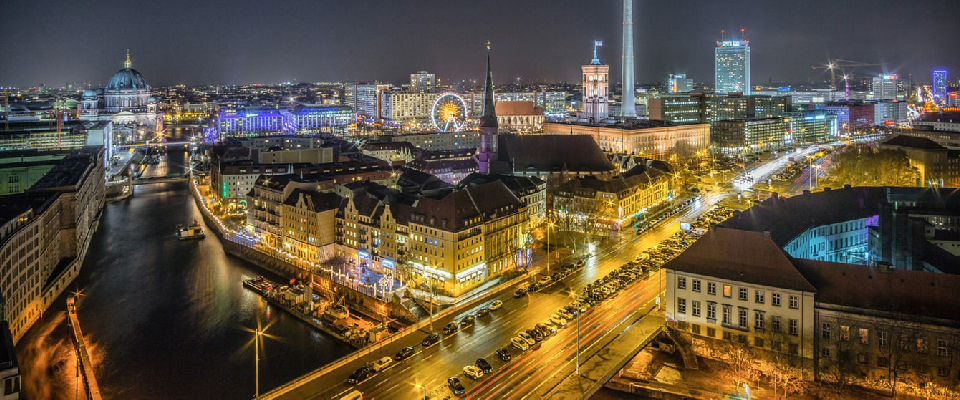 The sunsets behind Berlin's TV Tower. It's time to celebrate and get lost in one of the countless beer gardens dotted around the city. The team that works hard, parties even harder. Whether it's an industry networking event or a team-only karaoke night, the city's vibe and the team intertwine to become one, creating a magnificent atmosphere. New ideas and past experiences are the talking points and the next day they will pave the way and inspire new breakthroughs.
Looking for a fresh start? Check out our opportunities at Wargaming.