History of Wargaming Game Dev in North America
Wargaming Chicago-Baltimore has a storied pedigree in the video game industry, specifically in the console market. Before Wargaming Chicago-Baltimore was officially established, it was known as Day 1 Studios, the developers of MechAssault, Fracture, F.E.A.R. consoles and F.E.A.R. 3. In 2012, Wargaming officially acquired Day 1 Studios after their work on World of Tanks for the Xbox. Victor Kislyi, founder and CEO of Wargaming, was thoroughly impressed by the quality and efficiency Day 1 Studios managed during the project and decided to bring Day 1 into the Wargaming family.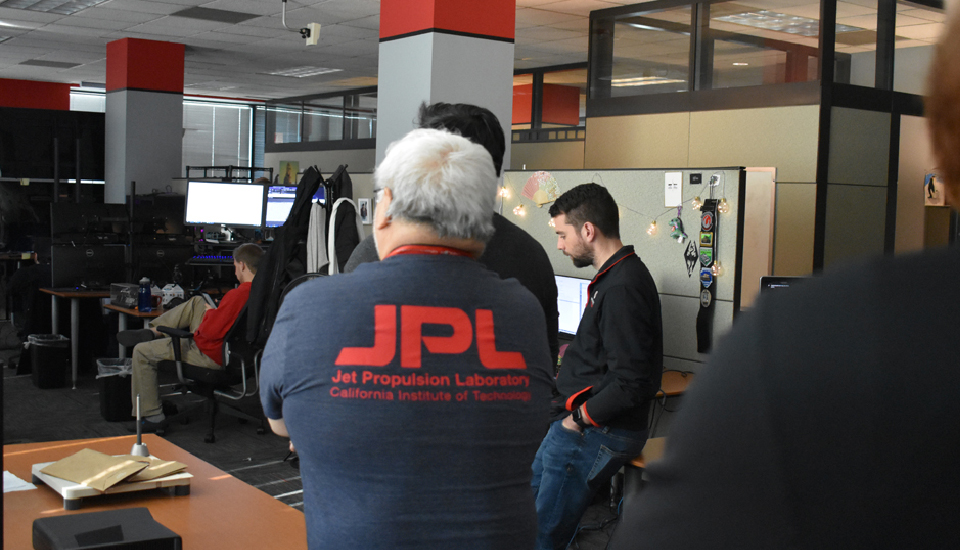 Before Wargaming acquired Day 1 Studios, they had a team of around 35 people, and out of those 35 people, 22 of them are still part of the core team to this day. Wargaming Chicago-Baltimore prides itself in cultivating an environment where game developers can set roots and work with multiple team members for over 15 years, an exception to the rule.
After Day 1 Studios was officially established as Wargaming Chicago-Baltimore, the team ramped up quickly. The small team of 35 soon became a team of 100 only a year later. Today, Chicago-Baltimore consists of a group of 170 gaming professionals that have distributed development across the two offices; something the team has been efficient in since 2001.
Wargaming moved further west in the United States and expanded their gaming footprint in North America. The company purchased a small startup, known at the time as, Detonator games in 2014. Today, that team has expanded and is more commonly known as Wargaming Bellevue. When that team was first established, they were tasked with helping build a new platform to allow Wargaming to quickly launch and test new games on the market. The Bellevue office partnered with Wargaming Minsk to let game developers focus on gameplay while they handled the platform and administrative work.
In 2019, to better suit platform globally, platform was centralized in Minsk, and Wargaming Bellevue transitioned to game development. Today, the Bellevue office works with Wargaming Chicago-Baltimore on World of Tanks console and future projects.
Game Development in North America
At Wargaming's Chicago-Baltimore and Bellevue offices, the team specifically works on creating great games that Wargaming players enjoy, specifically on console. Our mission is to develop a great place to work for our employees that's fulfilling, enjoyable, and cohesive. The studios work on a proprietary engine which is a great learning piece for anyone that joins the team because they can dive deep into its systems and can have a bigger impact on their work that other engines cannot provide.
The video game industry is notorious for perpetuating a culture of crunch [extended work hours to hit development milestones]. At our offices, we pride ourselves on being a video game organization that goes against this norm and pushes our employees to have a strong work-life balance.
At our offices, we carefully plan milestones to make sure our valued employees don't overwork themselves and get burnt out from working on games, like many others throughout the years. Instead of large and tight milestones that typically land around the holiday season, Wargaming works with more regular deliverables throughout the year, and it has allowed our employees to live life outside of work. This type of mindset has given our teams time to polish our game and fully execute features throughout the year.
It's great to work with such an experienced team full of passion for what they do.
-TJ Wagner| Executive Producer, World of Tanks Console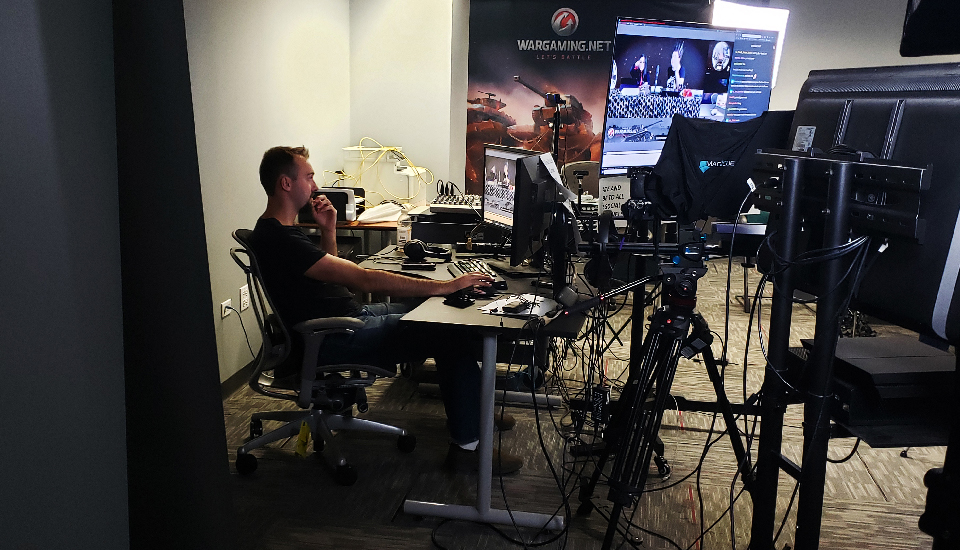 Additionally, this team has developed a culture of transparency. The office regularly holds All hands meetings with operations, publishing and development to discuss game performance, revenue, and future projects. We utilize tools such as Microsoft Teams and Workplace that allows everyone to connect with different offices across the globe and learn about different projects they are working on. These tools also enable employees with a shared interest, like virtual reality or even their love for cats, to interact.
Our Office Culture
Wargaming's game development studios is an environment where people can learn, grow, and most importantly, have fun at work. The exciting aspect of Wargaming as a company is that it's truly global. People will regularly interact with different offices across the globe, and it gives people a different perspective in their field. Additionally, our employees have the opportunity to travel to different offices and exchange knowledge with other Wargamers. This not only grows a person's professional expertise, but it also creates an appreciation for different cultural perspectives worldwide.
We also encourage our employees to push initiatives at the office to make their work environment as comfortable and enjoyable as possible. Throughout the week, various team members will host anime viewing lunches, board game days, and design clubs. From time to time, different offices will host game nights where people can play different video games after work as the office supplies dinner and drinks. If there's something you're really passionate about, employees have also reached out to the office team to support employee-led clubs. Throughout the year, the office will also host different events, office parties, and initiatives making our office day to day experience different and exciting.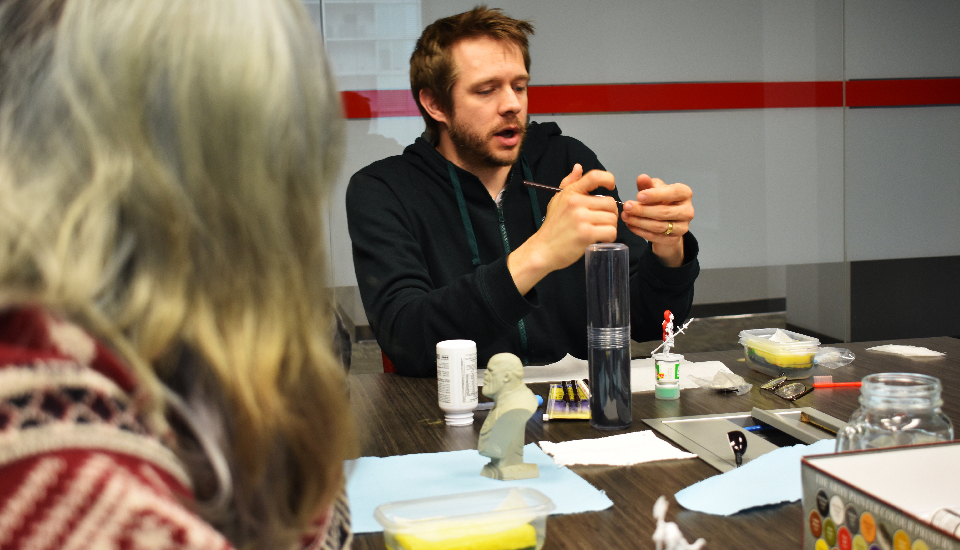 Lastly, we establish an environment of professional growth and learning. We're fortunate to have countless people on our team that have decades of experience in the video game industry, and we motivate everyone to learn from the wealth of experience our leads can offer. On the other hand, we also encourage our new employees to share their knowledge with leads. We value the insights and expertise the new generation of game makers have because it strengthens our team and gives a different context to creative thinking. We have an office where we advocate learning, and this not only creates a great team, but it also allows us to make a better product.
Why Join Wargaming Game Development?
Simply put, Wargaming Chicago-Baltimore and Bellevue is a place where you can have a healthy career in video games.