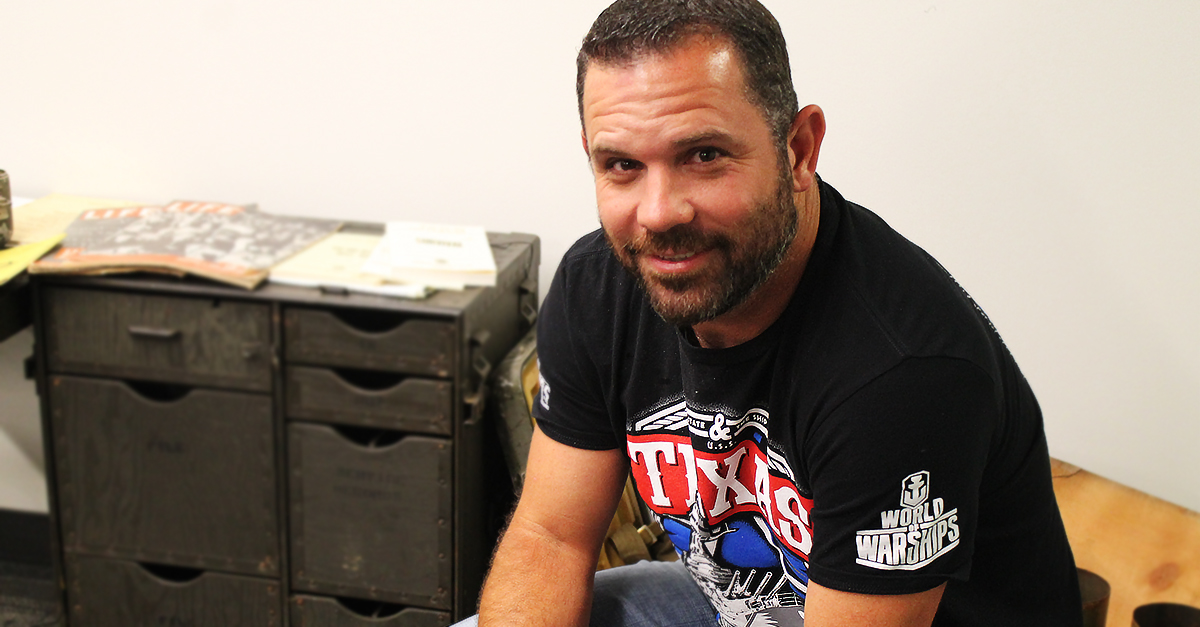 Thanks for taking the time to speak with me. Let's start off with what does Wargaming Austin do?
Wargaming Austin is kind of a big mix of stuff right now. We have publishing, BI [Business Intelligence], Special Projects [Virtual Reality and Augmented Reality], Military Research [research for Wargaming Games], and development- so we're kind of all over the map at this point.
Originally, Austin started out as a BI office years ago, and then they brought in a central technology group and a couple of other smaller teams. The Intelligence Group went away, and it was pretty much just a BI office aside from those other smaller groups that I just discussed.
With the Wargaming Emeryville restructuring, a lot of the teams got moved and relocated out here [Austin] so that's how it grew into what it is today.
For someone who doesn't know, what does a Studio Manager at Wargaming do?
So more people are probably more familiar with what a General Manager does for a studio, so I'll use that to explain what I do at Austin. So, a General Manager is in charge of the overall production of the studio- the output. They're responsible for the products, and the studio manager is sort of a reduce role from that. At Austin, we have Business Heads and Department Heads that are experts in their field. They know their products inside and out, and they're the ones responsible for what their teams produce. I'm responsible for the studio as a whole; basically the health of the studio. I make sure we're one cohesive team and they [the teams] have everything they need to operate. So, I'm not so much responsible for what the teams are producing themselves, but I'm responsible for making sure that they can produce it.
Could you give me a bit more of your history and how you got to be the Studio Manager?
Yeah sure. Well I've been in the IT field for -oh man, 21 years. I got into the gaming industry around 11 or 12 years ago working for THQ as a Studio Manager for Vigil games. TQH went bankrupt several years back, and when THQ went under, Crytek reached out to Vigil and wanted to get a team together of Vigil Employees. So, they founded Crytek Austin. I worked at Crytek Austin as the IT Manager and stayed on for quite a while; ending up as the Studio Manager there. An IT Manager position showed up at Wargaming, and I accepted the position of Director of IT and Operations here. I eventually I eased into the Studio Manager position over time.
We went through quite a few manager changes here in the Austin Office. People came and went, and Stann Watt came on board to take the role of GM [remote]. He was the GM for a better part of two years. When Emeryville transitioned over to Chicago and Austin, we started to have folks come in, and he thought we needed more leadership on the ground. He thought we needed someone that could be onsite, which he unfortunately couldn't be, so he offered the Studio Manager role to me since I was here. The role was pretty similar to what I was doing as an IT manager.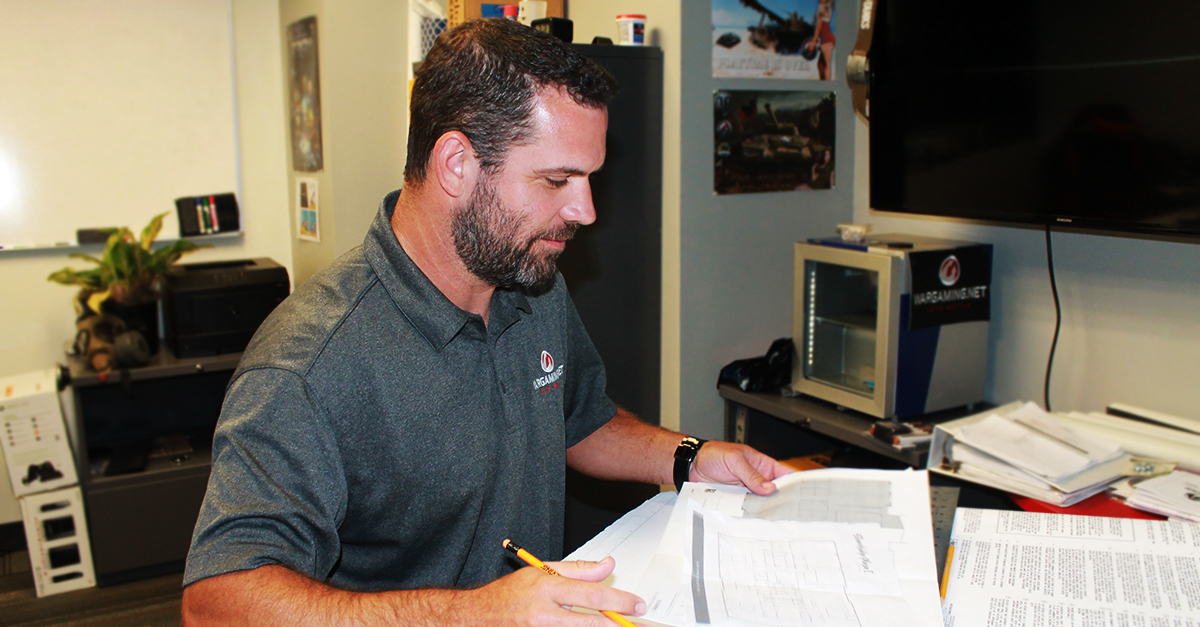 How do you manage the needs of so many different teams?
Well, I have a pretty good relationship with BI, Military Research, and Special Projects since they've been around as long as I have.
Regarding the new publishing departments for World of Tanks, World of Warships, and World of Warplanes-the process is still a bit slower. I'm trying to get to know everybody a little bit more. It's really important for me to get to know the folks on those teams and being aware of what they need.
We were around a team of 30 people, and now we're close to 70. In a three-month period, we've had a lot of rapid growth. So, I'm still getting to know the new team members. My key philosophy to be a successful studio manager is to be open, available, and to listen to what people have to say. This makes sure that I'm there for everybody in our studio.
What does a typical day look like for you?
[laughter] I have yet to have a typical day with the growth and the changes our studio is experiencing. I typically address things as they're coming up, but I'm trying to be bit more proactive to all the teams' needs.
For example, we have some side stuff going on that's taking a little bit of my time. We just restructured an office, so I've been helping with that transition since part of that team is moving over to Austin. I've been working with some liquidators, movers, shippers, and IT to get all the assets sold off and moved to the proper studios. On top of that, we are looking for a new space for our Austin Office because we are outgrowing it due to Austin's rapid growth. Our office is 10,000 square feet, and we just added more people to our team. So, I've been dealing with a lot of traveling around town and looking for potential locations. Now, we've found a place we like. We're working on negotiations and with architects, so it's been some a-typical months I'd have to say. I've been working through stuff as I go. We'll just have to see- maybe this isn't A-typical, and this is my typical day from now on. So, you definitely need to be flexible.
Is it true? Is everything bigger in Texas?
Our office doesn't feel like it [laughter] The square footage here is a little tight. But yeah, Texas has a lot of wide open spaces and a lot of big skies.
What's life like in Austin?
It's pretty relaxed and laid back. At least from my experience going out to the west coast, it's much slower. I feel like it's a little bit less pressured out here for some reason. It's probably not true since we all have the same jobs and duties; maybe it's because Austin is home for me. I lived here all my life and I'm a native Texan. So, coming back here is a relaxing thing.
Overall, Austin is a very outgoing town- a lot of live music, a lot of outdoorsy stuff like parks, rivers, and trails. Austin is a lot different from the rest of Texas, but it's a great place to live.
How have you seen the video game landscape change in Texas?
Yeah, it's been pretty big for a long time now. There are a lot of studios, and I do know a few years back we had around 75 in the area. It kind of ebbs and flows so I'm not sure if it's a little bit less or more at this point. There was kind of that bigger boom a while ago, and I think it's kind of settled a bit now. So, you probably won't see the mid to large studio, and instead, you'll probably see the smaller ones. It's pretty cool.
The interesting part about it though is that we have all these gaming studios in the area, and you don't really see or hear much about them. They all kind of keep themselves low key.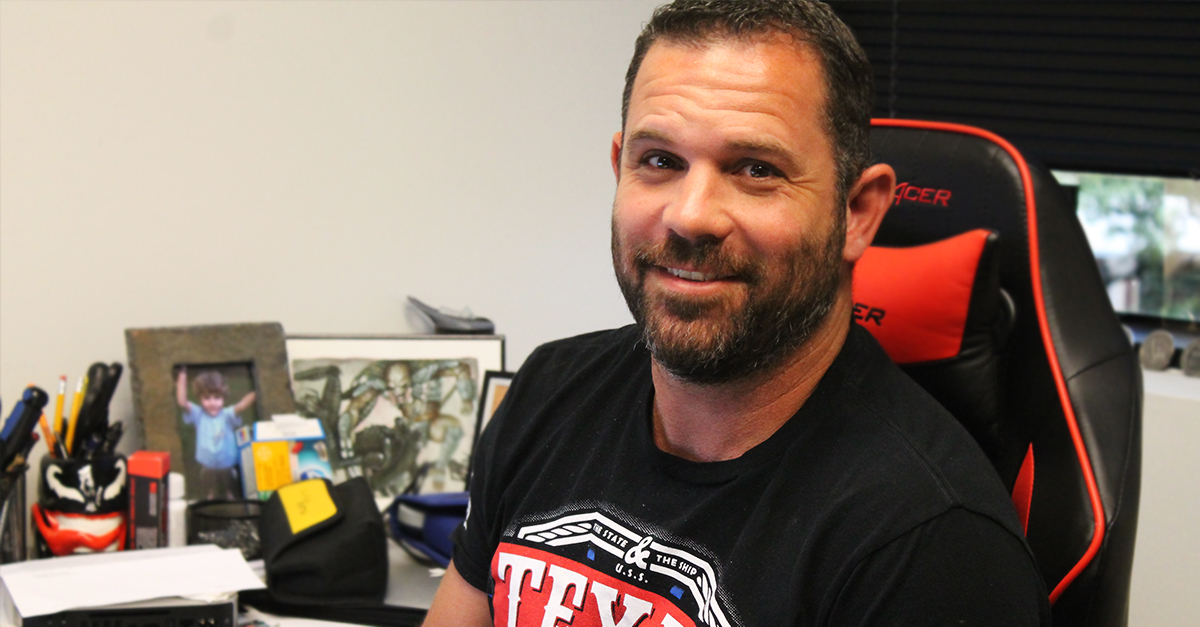 How would you define your office culture?
When it was BI, we kind of had a more business feel to it, but it was still very relaxed. We're gaming people, so we wanted people to know what we were still very much in the gaming industry even though we weren't developing.
With the changes, it's a tough one right now. We're kind of learning it. The interesting part is that the people that came from Emeryville gets along with everyone pretty well. Maybe, it's because we're all Wargaming, or maybe we got lucky by having really great people transition over to Austin; it made that transition very easy. We still lack a defined identity because of the different teams, so we're still trying to peg and pin it down.
Now that publishing is here, it puts the whole gaming side more in our faces which is great. A lot of us are in the gaming industry because we love video games. Having publishing in here, we see a lot of cool stuff- the shows they do and events they put on really reinforce why were working in the gaming industry.
What's it like working on your team?
Right now, our office is divided into quadrants out of necessity, we're all pretty split up. When you walk around the office, it almost feels like going into different mini offices; which I'd like to change because I want it to feel more like one big team instead. But again, because of the logistics of what we have, it's a little bit more fragmented in structure than I would like. It's still pretty awesome since you sometimes get a different vibe when you walk around the different teams. For example, BI likes it completely dark, Tanks has their lights on, and Warships have their blinds open. It's pretty cool, but we're still trying to make it that one cohesive unit.
Austin was BI office for a long time, and I was worried that when new teams started coming here, they would think they were moving into someone else's office. Sure, it's Wargaming and this is their home now, but when you move into a place that's been run by pretty much one group for a long time, I was worried that they weren't going to feel at home or comfortable. We worked really had to make that happen, but that kind of leads to what were doing today by searching for a new location. I'm hopping that when we have that pegged, it's going to be an Austin office and not an old BI office. Really ours as whole, and for everyone - that's why it's been a top priority for me.
How do you handle new initiatives in your office?
It's actually not too difficult at this point. The leads of the team really take care of those bits. Right now, it's really adapting the office for them as needed.
For example, it could be as simple as the Tanks Team is expanding, and us needing to find the space for them to stay until we move offices. Nothing really office changing at this point. Nothing really affecting the admin team too much.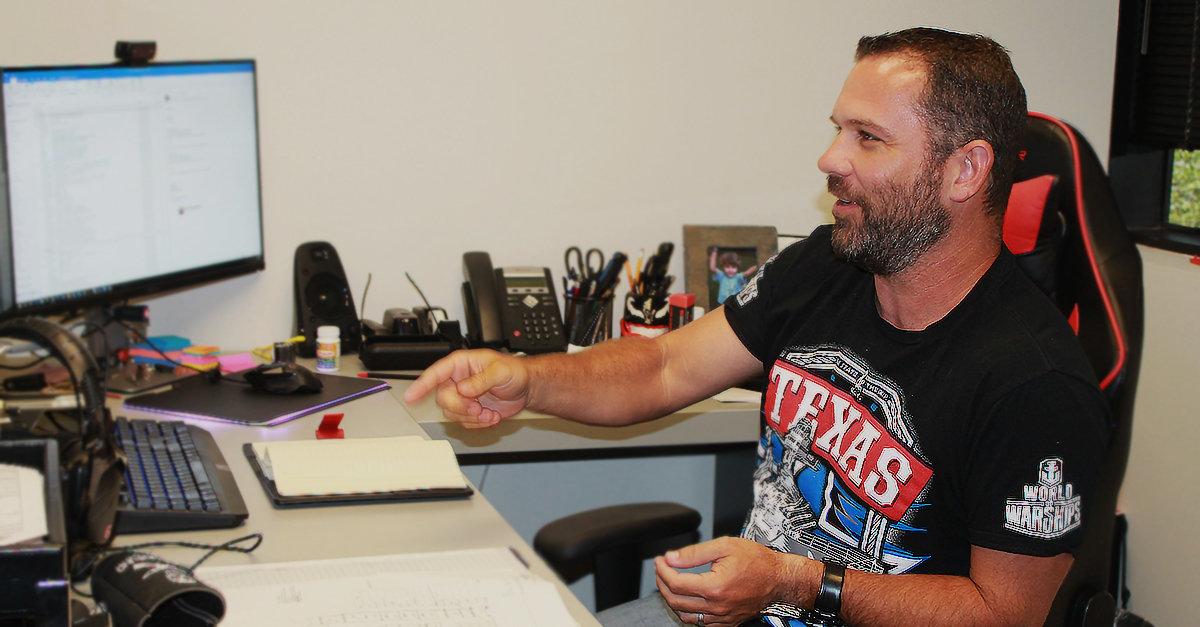 What are you looking for in new team members?
We're looking for people that are committed. I want somebody that's the first person in line to help out when times get tough. My theory when it comes to the people I work with and the people I hire is that we need to we work really well together as a team since I'm going to spend more time with them during the day than my actual family during the week a lot of times. They need a to have a good skillset, they need to bring a lot of knowledge to the table, and they need to be compatible to everybody that's around us.
How was the growth in Austin for you personally?
It was a little crazy for a while, it's never been bad. It was a pretty big influx for a couple of weeks, but for the most part you just go with it. I mean, I know the challenges coming, and I have great a group of people to work with; everyone helps whenever they can. At one point, we were concerned on how to fit everyone in the office, but we made it work.
What makes a Wargamer?
For me it's passion for the company. I love the people that I work with, and there is an amazing group of folks here. I think a lot of them feel the same way. They really like working with the people here and they love what they do. Working for an awesome company is just icing on the cake.
Wargaming Austin is growing! Learn more about what we do and find your dream job. Apply today!