New Full Cycle Mobile Division Contains Both In-House Mobile Studios and New Third-Party Publishing Program
Wargaming, maker of World of Tanks and other leading free-to-play multiplayer games, today announced the formation of Wargaming Mobile, a new division focused on the development and publishing of mobile games – including third-party titles via the Wargaming Mobile Publishing Program, also announced today. Wargaming Mobile will be headquartered in Nicosia, Cyprus, where Wargaming's corporate offices are also located. Leading the charge on Wargaming Mobile is Keith Kawahata, who joined Wargaming in late 2016 after serving in senior management roles at leading mobile games firms including GREE and Kabam.
Wargaming Mobile brings more than just the Wargaming company's stellar lineup of proven PC titles ready for adaptation to smartphones and tablets, as has already been done with World of Tanks Blitz," Kawahata said. "We also offer the Wargaming Mobile Publishing Program, a comprehensive publishing solution for smaller developers to use as a springboard to instant market presence and consumer awareness. We look forward to delivering a strong stable of first- and third-party games that not only leverage our own series of vehicular combat MMOs, but also broaden the Wargaming Mobile lineup to include other game genres, as we did successfully with Gods and Glory.
The Wargaming Mobile Publishing Program uses a complete array of top-tier support services to help smaller developers take their games to soft-launch – for six months at no cost or obligation:
AppsFlyer - mobile attribution and marketing analytics solution;
Amazon GameLift and Amazon Web Services - set of cloud services that provide developers with low-latency networking, high-performance computing protection from DDoS attacks;
Delta DNA - analytics platform;
Unreal Engine - access to professional support via the Unreal Developer Network for all members of the Program who are developing with Unreal Engine 4. In addition, these members get the attention of Epic Games' marketing, PR and community teams.
If a third-party game performs well during the soft-launch phase, it will receive access to Wargaming Mobile's Free-To-Play game-design and monetization expertise, funded marketing campaigns, and even financial support for later development stages.
The next step of the Program is a publishing contract. If a third-party game meets mutually agreed upon target metrics, Wargaming Mobile will consider publishing the game, bringing its global distribution and marketing resources to bear.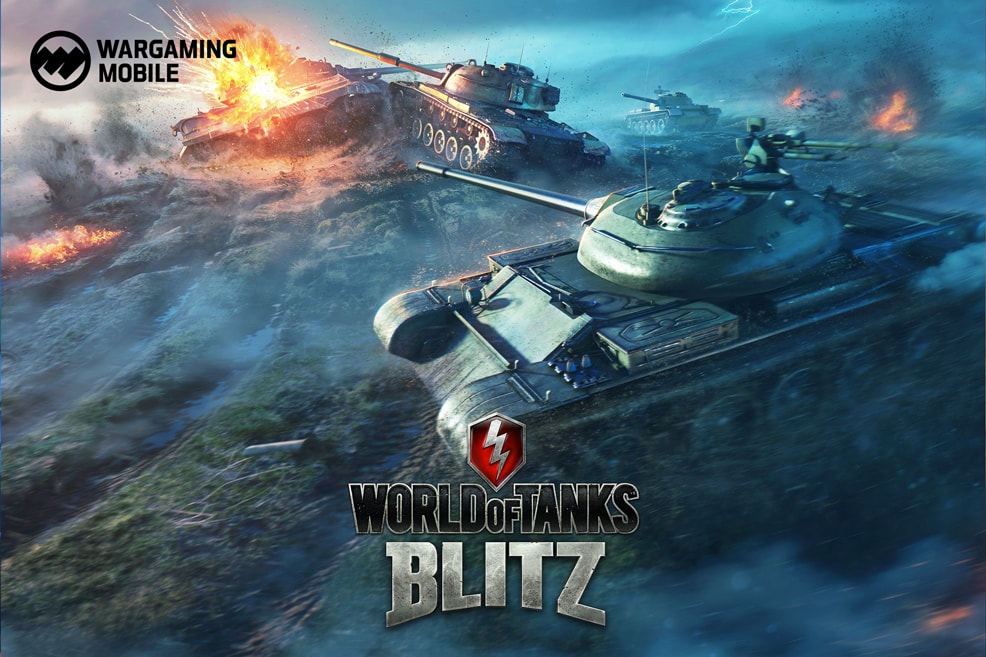 Working with Wargaming to publish Gods & Glory was a rewarding experience for all parts of our business," said Stanislav Savvinykh, CEO of Gods & Glory developer Friday's Games. "With Wargaming Mobile, the process looks to be even more streamlined while offering more support and expertise from Wargaming and its strategic partners. As any mobile developer can tell you, leave the publishing to the publishers and devote your energy to making your game as fun and engaging as possible – that's the appeal of Wargaming Mobile.
To learn more about Wargaming Mobile, its studios, current games, and features of the Mobile Publishing Program, please visit the department's official website:
About Wargaming Mobile
Wargaming Mobile is the mobile games development and publishing arm of Wargaming. Established in 2017, Wargaming Mobile includes the Wargaming Mobile Publishing Program, offering independent mobile games developers a turn-key solution for taking their games from early development stage to full global launch. Wargaming Mobile also brings a number of existing first- and third-party mobile products under one Wargaming label, for maximum marketing and distribution effectiveness. Official Wargaming Mobile website: https://wgmobile.net/
Wargaming Mobile's parent company, Wargaming, is an award-winning online game developer and publisher and one of the leaders in the free-to-play MMO market. Founded as a privately held company in 1998, Wargaming has shipped more than 15 titles. Currently, Wargaming is focused on its team-based MMO war series dedicated to the mid-20th century warfare that include the armored World of Tanks, the flight combat World of Warplanes, and the naval World of Warships. The three intertwined titles form a common gaming universe integrated within the portal www.wargaming.net.
About Appsflyer
AppsFlyer's technology is found on 98 percent of the world's smartphones, making it the global leader in mobile attribution and marketing analytics. Data-driven marketers throughout the mobile gaming industry rely on AppsFlyer for independent measurement solutions and innovative tools to grow their mobile business. Trusted by Playtika, Activision, Cheetah Mobile, IGG and thousands of others, AppsFlyer has 12 global offices to support app marketers everywhere. To learn more, visit www.appsflyer.com.
About Amazon Web Services
For 11 years, Amazon Web Services has been the world's most comprehensive and broadly adopted cloud platform. AWS offers over 90 fully featured services for compute, storage, networking, database, analytics, application services, deployment, management, developer, mobile, Internet of Things (IoT), Artificial Intelligence (AI), security, hybrid, and enterprise applications, from 42 Availability Zones (AZs) across 16 geographic regions in the U.S., Australia, Brazil, Canada, China, Germany, India, Ireland, Japan, Korea, Singapore, and the UK. AWS services are trusted by millions of active customers around the world – including the fastest growing startups, largest enterprises, and leading government agencies – to power their infrastructure, make them more agile, and lower costs. To learn more about AWS, visit https://aws.amazon.com.
About Amazon GameLift
Amazon GameLift is a fully managed service for deploying, operating, and scaling session-based multiplayer game servers in the cloud. Built on the AWS computing environment, GameLift lets you scale high performance game servers up and down to meet player demand.
About DeltaDNA
DeltaDNA provides the tools to improve player retention, monetization and engagement across all games. Using deep data analytics, real-time marketing and predictive modelling, developers can create highly defined behavioral player segments for analysis and management of playing experiences.
About Unreal Engine
Developed by Epic Games, the Unreal Engine brings high-fidelity experiences to PC, console, mobile, VR and AR platforms. Unreal Engine accelerates the creation of games, applications, visualizations and cinematic content. Download Unreal Engine for free at unrealengine.com, and follow @UnrealEngine for updates.