With a big city feel and small-town vibe, our Publishing Director for North America and Europe, Spanish-Born Alberto Delgado, has made this his home and shares his Wargaming success story with us.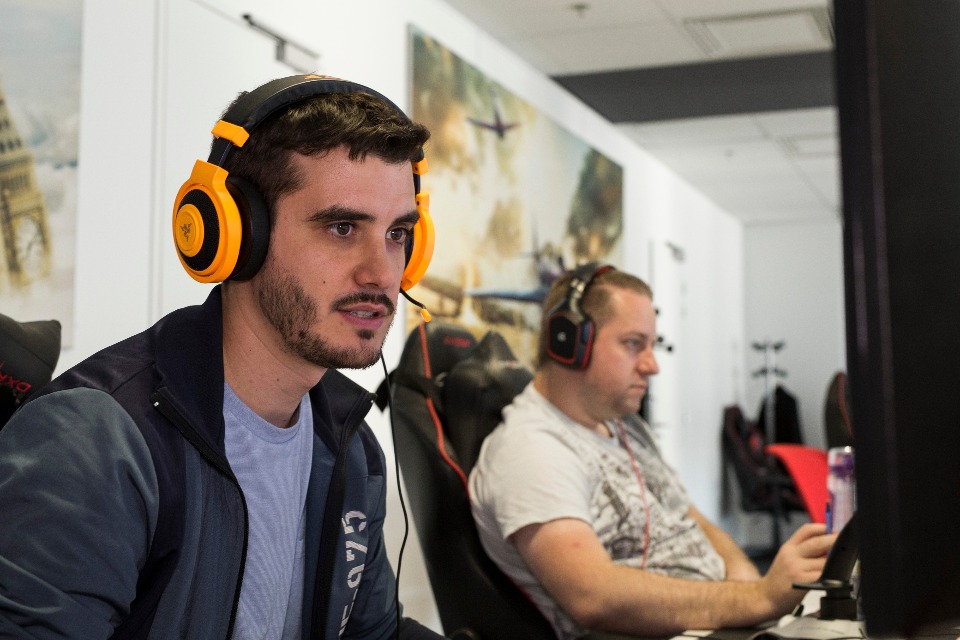 Alberto, what exactly do you do at Wargaming?
Alberto: I am the Publishing Director for Europe and North America for the recently announced Pagan Online. My specific duties are focused on streamlining our communication channels within the different departments in Paris, other Wargaming offices, and the developers. I work on the communication and publishing strategy, and I am responsible for the services around the game, as well as our communication channels.
What do you enjoy the most about your job?
Alberto: Its new and exciting. I have the chance to work on a new IP which is always refreshing. I love the flexibility and freedom I'm given to define what to do for this new product and how do get it done. All the people in my team have a great deal of responsibility, as we are all empowered to make meaningful decisions in our areas of work, but this also means aiming for what you consider important and having an impact in the game.
At the moment, we have a small team working on this upcoming project, but that small group is really dedicated, professional, and always willing to help. I know that I can rely on any of them, which obviously makes my job more enjoyable.
You came to Wargaming just over 6 years ago, where did you start and how did you get to where you are today?
Alberto: My start at Wargaming was in the Customer Service Department. I was a Customer Service Representative, mostly answering tickets and issues that the players had. Back then, there were less than 20 people in the Paris office. I did that for about 6 months until I applied for a Customer Support Specialist position. It was a great start and gave me some foundation for the job I have today. Before working at Wargaming, I knew gaming from a player perspective. As customer support, I was able to relay the customers' needs and issues to the developers; something that helps the work in publishing.
As a Customer Support Specialist, I got more involved because I helped identify bugs and bring them to the developers' attention. You act as the main point of contact in your department for the projects that you own. I also had to create policies and workflows to increase the level of satisfaction of our players and to make the lives of my colleagues easier.
My next role was in community, as Community Product Specialist. In this position, I was responsible for creating engagement strategies through social media and our communication platforms. I also designed the Server-Side event and monetization plans, and interacted face to face with many of our players in a lot of offline events. I loved that part of my job, chatting about videogames never gets old for me.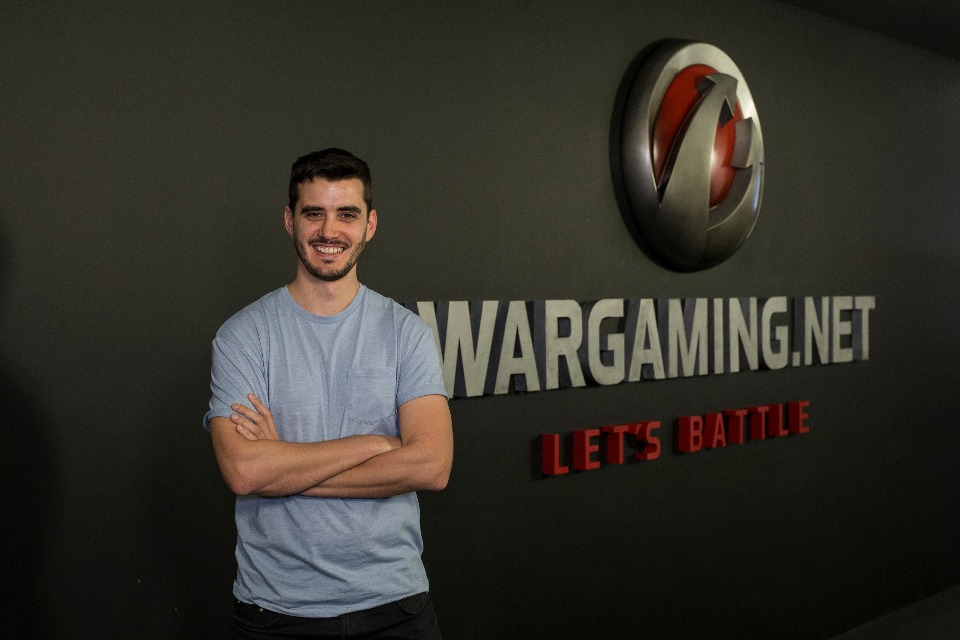 After this I became an Associate Producer. This was a great opportunity to get more involved in the publishing side of gaming. In production you rely on the expertise of many colleagues (which is not an issue at Wargaming Paris and Wargaming in general), as you have to coordinate the actions of a lot of different departments: marketing, community, support, business development, server-side events, content… They all have to be aligned, working towards a common goal.
My position evolved into becoming a Producer, where my responsibilities were split between supporting live projects and working on our third party publishing program: Wargaming Labs, later known as Wargaming Alliance. Here, I had the chance to be a part of the team to try new prototypes, give feedback ,not just internally, but to offer recommendations to those independent producers that submitted their products to us, hopefully offering them some helpful insight to make their game become a success. As a part of this role, I had the chance to attend several B2B conferences and events which helped widen my knowledge of the gaming industry, and to have priceless conversations with very talented people.
And finally, as I said, I am currently working as Publishing Director for Europe and North America for Pagan Online.
That's a lot of different positions in a little amount of time. What would you say contributed to having so many opportunities to learn and grow? Teamwork, Passion, Determination?
Alberto: I think to be successful, you need to work hard and prove your worth. You need to be curious and ask a lot questions. Never assume that something is crystal clear for all the involved parties in a project until it has been discussed few times, and ideally written down. You also must be flexible to adapt to new processes and protocols, and if they don't exist, dig until you find the answer or contact you need or create your own proposal for workflow. It's important to know how to work on a team, but you also need to be independent and proactive.
All this comes naturally if you like what you do, which is obviously my case since I am a dedicated gamer myself.
You're originally from Spain yet you decided to leave to come to France. What were your motivations to leave and what were your hopes when you came here?
Alberto: Somehow it was a risky move. I had a stable job in Spain and was close to my family, but I was not passionate about what I was doing. One day I realized that I had around 40 (or even more) professional years ahead of me, and that I couldn't afford to spend all that time on something that was not inspiring me. That got me thinking to consider what I really enjoy, and gaming was at the top of the list. So, I decided to look for a way into the industry. I knew that it was not going to be easy, but I was up for the challenge.
I stumbled upon a vacancy at a company called Wargaming, which was pretty much unknown for me at that point, so I researched and tried the game. Back then, World of Tanks was hard to get into at first, it's crazy how well the game has aged and evolved, so I had some really painful battles at first. But after insisting a little, I discovered that the game was really deep and engaging, and that it could really be a hit ,not just in CIS, but worldwide. The potential of the game and the excitement of moving into the gaming industry made me apply for the Customer Support role - and here I am 7 years later.
In your own opinion, what would you say is so special about Wargaming?
Alberto: Wargaming has allowed me to grow a lot professionally, as I've held 6 different positions in almost 7 years, which is just amazing. I also had the chance to work in a variety of projects and games which keeps things new and exciting.
I also enjoy the international environment. I was looking forward to a cultural exchange since I participated in the Erasmus, an exchange program, at University and found something very similar to it.
How would you compare that to Wargaming Europe?
Alberto: Wargaming Europe is formed by an impressive amount of nationalities: Polish, German, Italian, Russian, Bosnian, Croatian- you name it! What makes it even cooler is that most of my colleagues here are passionate about gaming. So, the mix of different cultural backgrounds and a common passion makes it a great place to be for someone like me.
We also enjoy a lot of perks from the day we join Wargaming: Happy hours, internal contests, office parties, the nerdy equipment in the office, free coffee and fruit, and plenty other initiatives that help create a good atmosphere.
It's the little things like that that really stand out because we're a much bigger office than we used to be, but it doesn't feel that way.
What is your oldest memory at Wargaming?
Alberto: When I was taken to my desk the first day, I sat between two colleagues who were also support agents back then and who are now a Regional Product Director at Wargaming and Operations Manager at EA. It just goes to show how far you can go with the right attitude and hard work.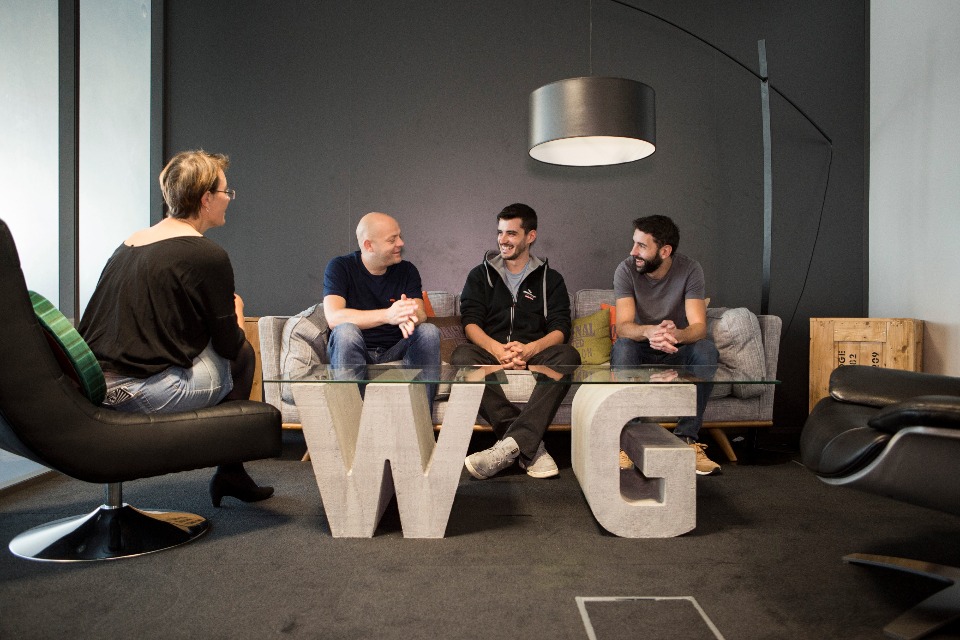 Funniest memory?
Alberto: I remember one Christmas, I think it was my first one, that we asked our players to send us Christmas cards to our office, just like that. It was CRAZY! They not only sent cards, but sent presents, pieces of artwork, letters. Some of my colleagues made several trips to the post office and were coming back with carts filled with items sent by our players. It was amazing to see the dedication of our fans and how implicated they were not only in the game, but as a community.
Would you say you're happy in France?
Alberto: As a child, France was not among my favorite places, since my image of the country was tainted by a French teacher that I had. I won't be dropping any names, but he made it hard for me to like this country and this language!
Fortunately, after living here for some time and meeting some people, I realized that this image that I had about the country didn't make justice with reality. I managed to learn French, even though it's not crucial to live in Paris, and to appreciate what France in general and Paris in particular have to offer.
Traveling around the country has shown me that there are lots of wonderful places to discover, very nice people to meet, and fantastic food to try. So yeah, I wouldn't stay 6 years in a place where I wasn't happy.
Last but not least, what can you tell us about the new project you're working on?
Alberto: The new game is developed by an outside studio, Mad Head Games. We announced the collaboration some time ago. I was able to meet the developers a couple of weeks ago, and all I can say is that they are just crazy, in the good sense of the word, as in crazy passionate and energetic, and that the love and dedication they invest in the game is incredible.
The game is a surprise. It's something totally new and looks simple at first sight, but players will quickly realize how complex and deep the gameplay really is.
For Wargaming, it means diving into a new setting, a new genre and new IP; so exciting times ahead! We can't wait for the world to see Pagan Online.

Thank you, Alberto. If the development team is as passionate and hard working as you are, we can only expect great success from the new title. Best of luck and thank you for sharing your experience at Wargaming with us so far.
See our Wargaming Paris career opportunities.