Wargaming APAC prioritizes work-life harmony to cultivate a positive workplace for all employees!
Today, in the third part of our series highlighting our team in the APAC region, we hear from three colleagues on their lives at Wargaming.
First we spoke to Dawn Au, who is the Regional Content Manager for one of our flagship games, World of Tanks.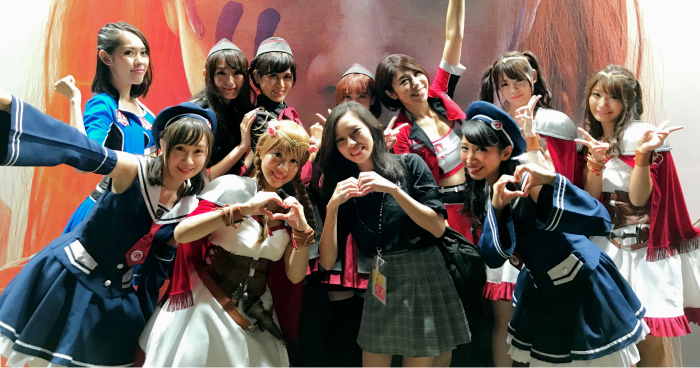 "Gaming and writing are two of my lifelong passions, so when I saw an opportunity at Wargaming that combined both, I jumped at the opportunity – it's always been my dream to work in gaming! I started out creating content for our regional Competitive Gaming department – planning promotional campaigns for upcoming tournaments, interviewing professional World of Tanks players, and even travelling abroad to cover offline eSports events. Now, as APAC Content Manager, I lead a team of talented writers in engaging and entertaining the WoT community through our official website with the latest in-game news, feature updates, and special offers.
My current position is one that constantly challenges me to do better and be better – even after 7 years in the company, I'm still developing new skills and building new processes to make my work more efficient and produce better content. And of course, learning more about the dynamic gaming industry!
Flexibility was a major draw for me when I joined Wargaming – I'm grateful to have worked under leaders who trust us to deliver results and give us the freedom to work when, where, and how we want (within reasonable limits, of course). I'm a bit of a night bird and often find I can be more productive later in the day, so I appreciate not having to keep strict hours. Plus, we already had the option to work from home since long before the pandemic began, so when we suddenly had to close our office and stay home during lockdown, we were already quite prepared to do so.
The Singapore team is like my second family – in the pre-COVID days we would have our meals together, play games together, and even hang out together outside of work. We have survived many a session of Overcooked with our friendships intact! But most importantly, we are all willing to lend a hand or give honest feedback where needed, which is why we work so well together."
Sounds like we might need to organize more team gaming sessions for our next team building activity in the Singapore Office!
---
Next, we hear from Jasmine Chang, a PR Account Manager who has been with us for over four years.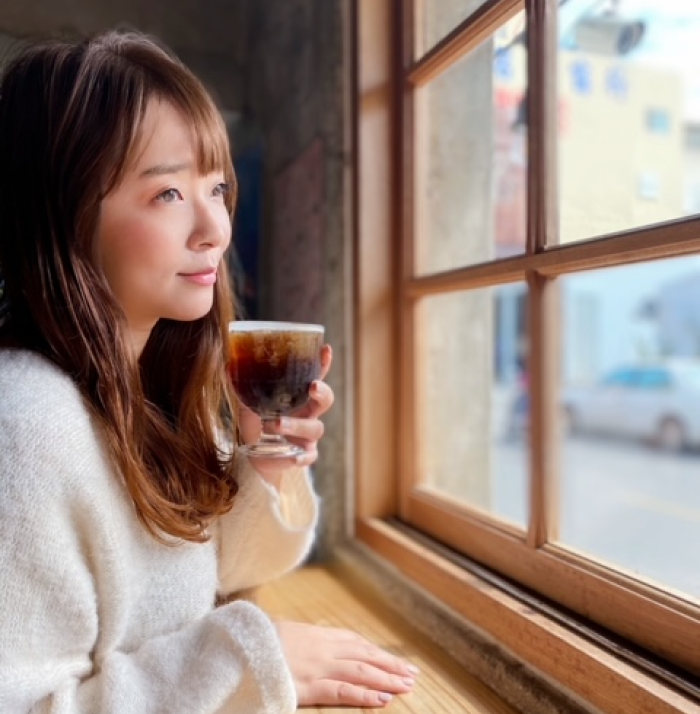 "I started as the PR Manager in Taiwan and am still in the role four years later! As a PR Manager, I handle PR for all Wargaming products for the Taiwan market.
Before COVID-19, I used to have many opportunities for business travel to many cool places like Cyprus, Cologne, Tokyo, and Bangkok. In fact, I traveled to Indonesia for a press event within the first month of onboarding. I really enjoy all the traveling I get to do as a PR Manager at Wargaming, especially since they allow me to meet colleagues across the globe. These travel opportunities allow all of us to get together while getting business done!
I've been working remotely in Taiwan for nearly three years now, even before the pandemic. Without the pressure of commuting and prepping for physical meetings, I'm able to work on a schedule that creates maximum efficiency. For example, I could either get up early to get the day started while I'm productive, or I could start the day a little later if I have meetings with colleagues located in Europe due to time differences.
Sometimes, if I feel like a need to change up the work environment, I would bring my laptop with me to a local coffee shop and just spend the day there. In fact, I found myself generating more creative ideas when being at a coffee shop – a place I would go when I need to develop PR plans! The flexibility allows me to arrange time for hobbies, family, and friends, in addition, to creating a schedule that works best for me. For example, I would shift my lunch break to later in the afternoon if I've been productive during the day, or I would skip lunch sometimes and use the lunch break to attend a 60 min yoga class.
The good thing about Wargaming is that we allow enough flexibility for employees to be successful in and outside of work. Working remotely allows you to discover the type of schedule that yields efficiency and productivity for your lifestyle."
A yoga class at lunchtime sounds like something that we could get onboard with to make sure that we're as productive as can be.
---
The final person we spoke to this week was Samantha Yang, an Executive Producer in our World of Warship Blitz team.
"I joined the Wargaming Shanghai studio 3 years ago as a Project Assistant for the World of Warships Blitz Development Team. With warships sailing to today, I turned into a Project Manager, and then an Executive Producer. I am very fortunate to be in a team where my lead always tells me that he can see my potential and encourages me to try more things. With his guidance and support from my team, I am fully exposed to the "World of" game development process. At Wargaming, I was able to keep growing, gradually become competent, and was always keen to learn more instead of being limited by my current role. I kept on leveling up at the company, and it brings me a great sense of accomplishment.
In the Shanghai studio, we have set hobby classes once a week at lunchtime. These courses are all proposed employees and are discussed by the team from time to time. Now we just opened a fitness course, and the Shanghai team can work out with the help of professional coaches in the same office building. It's a great way to foster the well-being of the Wargamers in the studio.
I really enjoy working with the World of Warships Blitz team in Shanghai because they are a very steady group of designers, programmers, and artists- we have been working with each other for years now. We have a strong sense of synergy, and when we encounter a new challenge, everyone knows which part would best suit each other's strengths. At Wargaming, I get the chance to work with such a wonderful group of talented people in Shanghai and as well as the global teams. It is a really nice experience."
---
Thanks to all of our Wargamers for sharing their perspective on work-life harmony and how it has allowed them to grow and develop their careers. Next week is the final part in our series where we speak to two final colleagues about their experiences.