Welcome to the final part of our four-part series exploring the topic of work-life harmony and the experiences of our colleagues in the APAC region.
We have heard some great stories and today we're delighted to bring you two final stories. Firstly, we hear from Yoko Sawai, our APAC Regional Publishing Producer for our World of Warship franchise.
"I first joined Wargaming as a Publishing Producer for our Console Products, and now I am working as a Regional Publishing Producer, focusing on World of Warships: Legends, as well as licensing management for the franchise. What I enjoy most about my role is working on various collaborations where I deal with the initial phase of the project until it gets released to the public, which I find very gratifying professionally.
Wargaming creates an environment where you can establish your own work and harmony by giving people flexibility with time management. It is up to you on how you use and control your time to deliver the results and expectations of your role. With this company culture, I'm able to seamlessly establish daily work responsibilities and my personal time effectively. It really does help me ensure that I stay motivated and engaged.
In the Tokyo office, you get to meet and work with colleagues and professionals from diverse cultural backgrounds and experience a diverse environment. The company creates opportunities for Wargamers to get to know each other through quarterly corporate events in and outside work which I genuinely enjoy."
Flexibility is something that we value here at Wargaming and we're glad to hear that it keeps our people engaged. Finally, we spoke to Sachiyo Tateno, our HR Operations Lead across our APAC region.
---
"I was approached by a Wargaming recruiter for an APAC HR Operations Lead position which I thought was a wonderful opportunity, and today, I help support our Wargaming employees across our offices in Asia. I find my role very satisfying because I can work with an amazing team, and we create a positive environment for Wargamers in APAC.
Wargaming is a wonderful place to work because it allows employees to have the flexibility to have a harmonious relationship with work. I have two grown-up children. My daughter has just married this June and my son lives with us. I enjoy being able to spend time with my family, traveling, and shopping together when it is possible. At Wargaming, my boss and my team respect our personal lives and we support each other. I try to make sure that I'm able to have dinner with my family every day, and I take leave once in a while for family time. Fortunately for me, Wargaming is an employer where this is possible.
Wargaming has been very flexible on working conditions, especially during the pandemic. They care about their staff very much.
It is a truly global organization. Wargamers around the globe are very friendly and extremely helpful. Our local team has a variety of members with different nationalities. They are all willing to support each other, enjoy their work, and respect each other, which is the kind of workplace we build for our teams."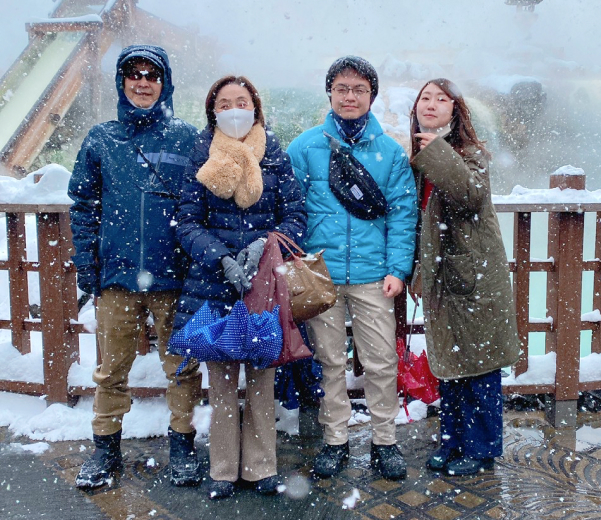 ---
It has been fantastic to speak to so many of our colleagues across the APAC region about the important topic of work-life harmony and hear how Wargaming is helping to create an environment where everyone feels that this is respected.
Thanks to all our colleagues who took part and stay tuned for more exciting articles soon!