"It's the best place I've worked at over 15 years of my career" (Igor Goncharenko, Lead UI Artist).
"People at the studio are both pleasant to work with and highly professional" (Igor Svetikov, Senior Game Designer).
"Compared to other offices, Wargaming Kyiv boasts an unparalleled swashbuckling atmosphere" (Aleksandr Uznichenko, Senior Developer).
Let's take a look at what makes Wargaming Kyiv, a hi-tech hub nestled in the heart of the Ukrainian capital, so special and how it has been able to win such unanimous accolades.
Some Background Information
An architectural plethora and landscape like no other earned Kyiv plenty of poetic definitions— "A museum of a city", "A city in a park", "A city on seven hills", to name a few. Today, the city rightly enjoys one more status—that of a genuine European IT center.
Perhaps this was among the reasons why Wargaming chose Persha Studia, one of the leading game development companies of Ukraine, as its strategical partner back in 2011. At the time the two had successfully collaborated on developing the French Tech Tree for World of Tanks.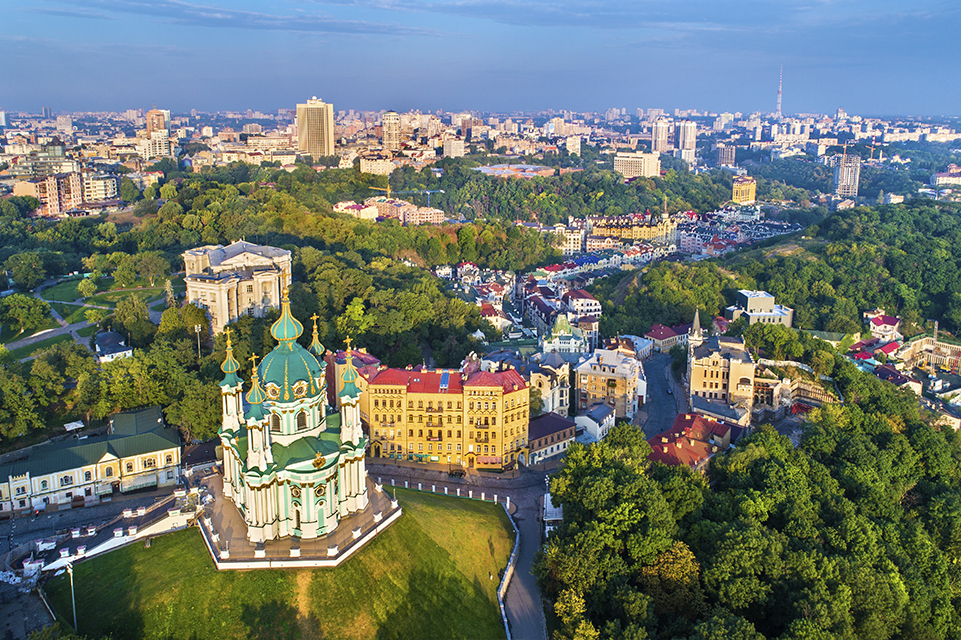 Despite the new studio focusing on World of Warplanes, a MMO action game dedicated to World War II military aircraft released in 2013, it's also running four large projects, among them the legendary World of Tanks.
World of Tanks Kyiv: Tankers Master Skills Here
At the moment, the Kyiv part of the World of Tanks team is focused on the development of player training tools. All the training programs, making the player feel confident and perform effectively on the battlefield, are brought to life here.
The work process is based on the "full cycle" approach meaning that each specialist understands what they do and how it will benefit the product and the company at large.
"We handle challenges based on business needs and see how they influence the product," says Dmitry Velykoivanenko, Development Director, World of Tanks Kyiv commenting on what are the perks of working in the team, "Only when one can answer "what for", they can perform to the fullest. To fulfill the potential of the team, we strive to extend their powers and reduce the hierarchy. Soon, we will switch the focus of our team to the development of full-fledged game modes which means lots of even more interesting challenges to come."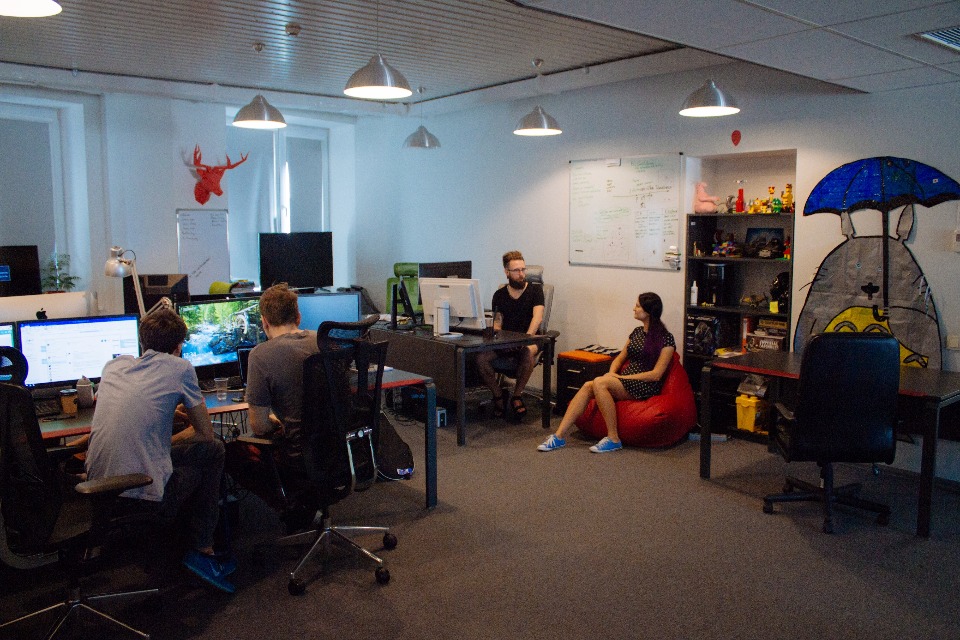 World of Tanks Kyiv is a truly mature team (with an average experience of 8 years for specialists) built on three key pillars: trust, transparency and passion for "Tanks".
"It's more than a world-class game, it's a legend that motivates itself," says Nikolay Muravsky, Senior Producer, who moved back to Kyiv after working in Canada and Malta. By the way, the company offers a relocation program to anyone who is ready to move to Kyiv in pursuit of interesting work.
In the near future, World of Tanks Kyiv is set to grow dramatically so stay tuned and follow the updates to the Career section on the company's official portal.
Central Art: Breeding Ground for Artists
Central Art is about creating unique vehicles and breathtaking environments for Wargaming titles. To be more specific, new graphics brought to World of Tanks by Update 1.0 is the product of the collaboration between the Central Art and the Minsk-based art team.
There is a collection of projects under the belt of the team, including World of Tanks, World of Tanks: Mercenaries, World of Tanks Blitz and other games to be announced. The situation when the team may, at any time, be asked for assistance or collaboration by other Wargaming studios means all the artists of Central Art need to be jack-of-all-trades, proficient with both texturing and modelling.
That being said, CG specialists are free in choosing their field of activity: some choose to work with environments, some with vehicles, others hone their skills with photogrammetry, creating 3D models from images of an object made from different angles. Speaking of photogrammetry, it should be said that the opportunity to master and implement the industry's leading-edge technology encourages the team beyond measure.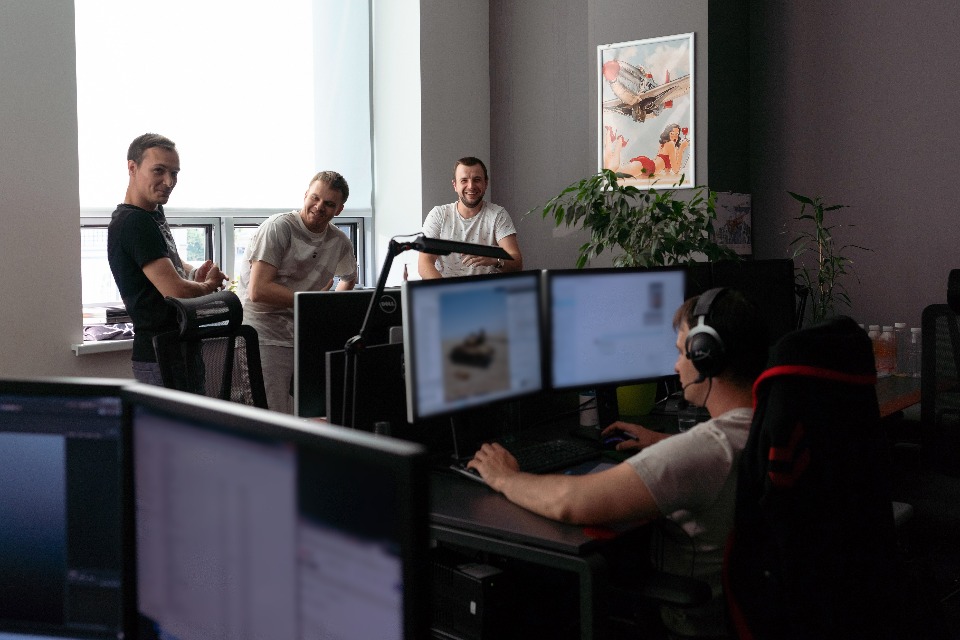 Central Art is a big group of friends passionate about their work. This accounts for the close-knit spirit and abundant expertise sharing (in-house competitions, master classes, training programs, tight collaboration and experience exchange between leads and specialists).
Vadim Popenko, Lead CG Artist, refers to the CG Team as «a breeding ground for artists that once mastered here their skills and now shine their mature talent all over the world." Adding that «we are proud that their professional path started here."
Platform: Wargaming Online Services
To support all Wargaming titles featuring millions of users, a complex infrastructure of online services is indispensable. And this where the Platform Team steps in.
The Platform team is focused on digital distribution, including back-end services to distribute and update games, crash monitoring system, and the Wargaming Game Center.
Wargaming Game Center is a client application allowing users to install the company's games, automatically get updates, read the latest news and learn about current offers. In the near future, the team plans to add more useful features, such as update download schedule management, several account and livestreaming maintenances, a system allowing to exchange messages and other content such as: content personalization, mode manager, etc.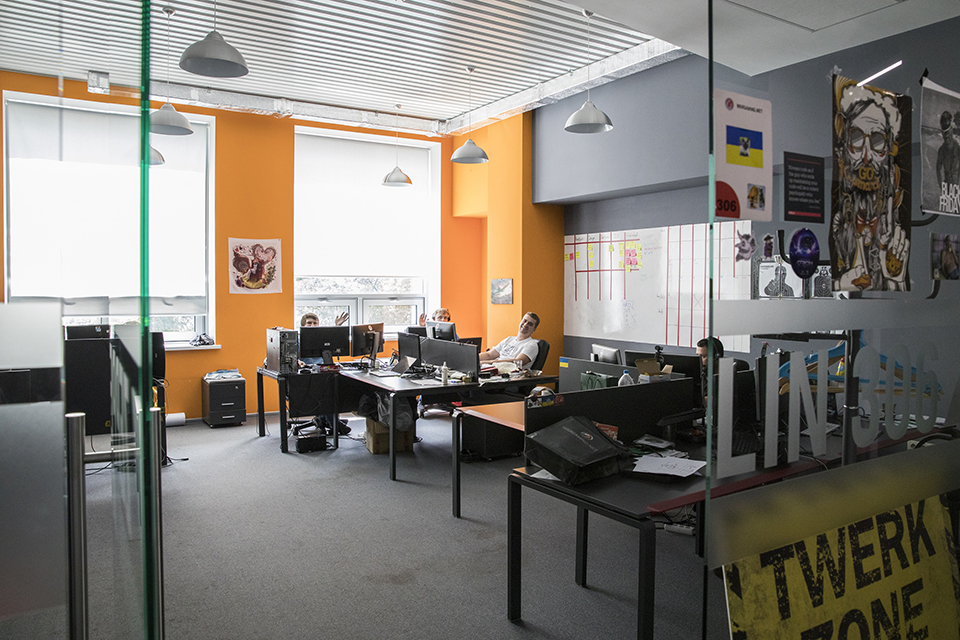 The project is developing rapidly taking advantage of the most advanced technologies and tools, with its stack including C++, Boost, Qt, Python, Django, JavaScript, Angular, and CEF. The development process adheres to the Agile principles and best coding practices: simplicity, function uniqueness, and a concept-based approach.
The application is used by millions of users across the globe which implies a variety of different PC configurations, so everything must work flawlessly 24/7. That's why the team meticulously pays attention to quality, holding code reviews, unit tests and auto tests.
"Given millions of active users and hordes of internal drivers (both technical and product-focused), the solution of ordinary tasks turns into quite a captivating process,"—says Artem Petrov, Team Lead.
The user functions aside, the team develops services for the game publisher allowing for a simplified release and content operation.
World of Warplanes: Above and Beyond
Vehicles representing the world's best mechanical engineering feats, breathtaking locations, adrenaline-pumping team battles—World of Warplanes features all the elements that make the Wargaming Trilogy games a cultural phenomenon.
By now, World of Warplanes has been played by millions of players from 175 countries. The game has seen 50 major updates and an impressive influx of new vehicles. Now, players can enjoy nothing short of 250 warplanes, from legendary examples to rare experimental models.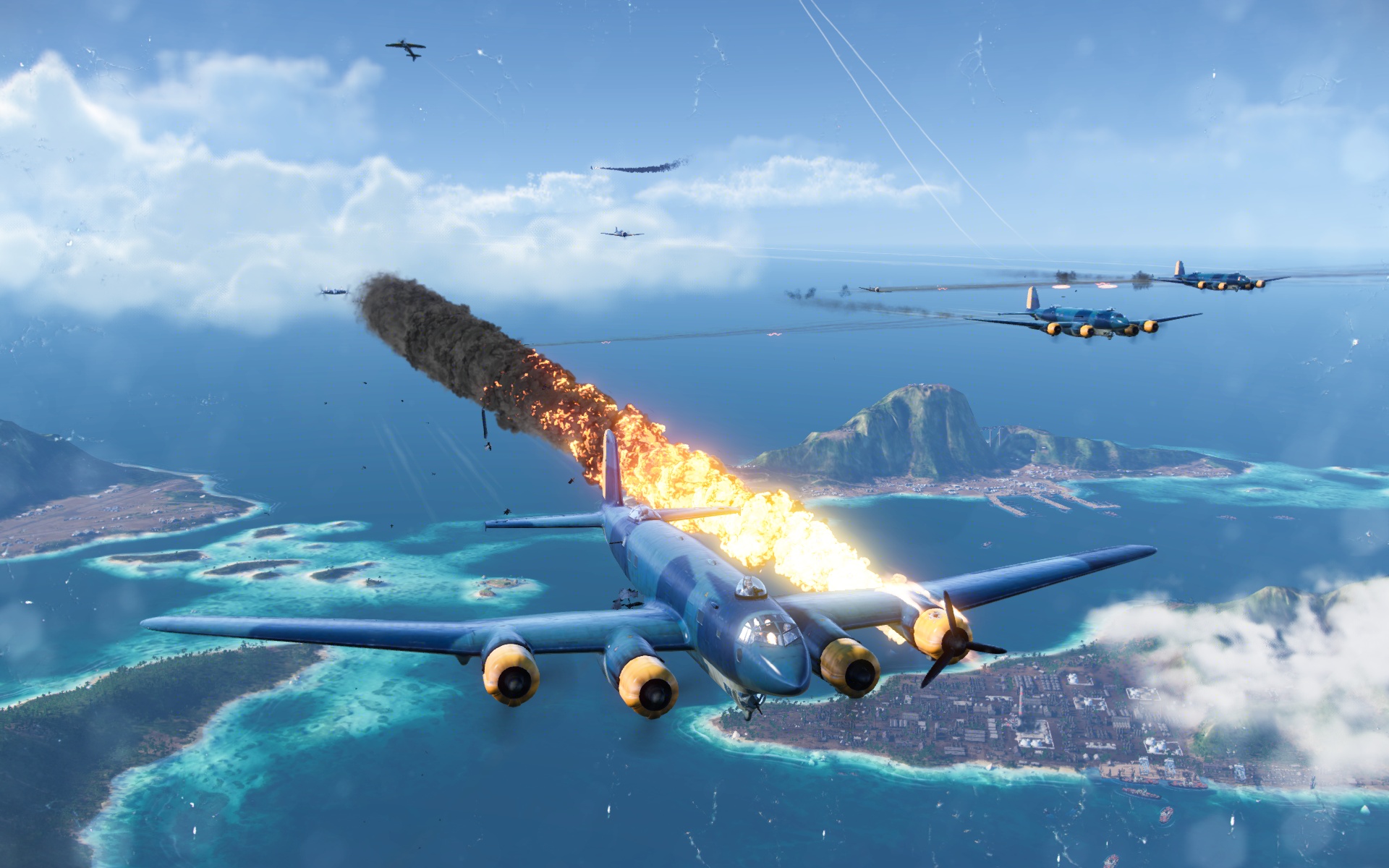 In October 2017, the game hit an unprecedent altitude when the team launched the global Update 2.0 that changed the gameplay dramatically: it gained depth, strategy, and varied game mechanics. More to it, another class of aircraft was added (bombers), while the existing classes became more distinguished.
Today, the Kyiv-based World of Warplanes Team consists of 120+ specialists. Here the entire process of assembling Warplanes takes place: from a concept to the last screw. The process is closely watched by Nadya the cat who is both the team's mascot and a star of the game's Developer Diaries (but not all of them—this year Nadya shared the status with Iron Maiden's lead vocalist Bruce Dickinson).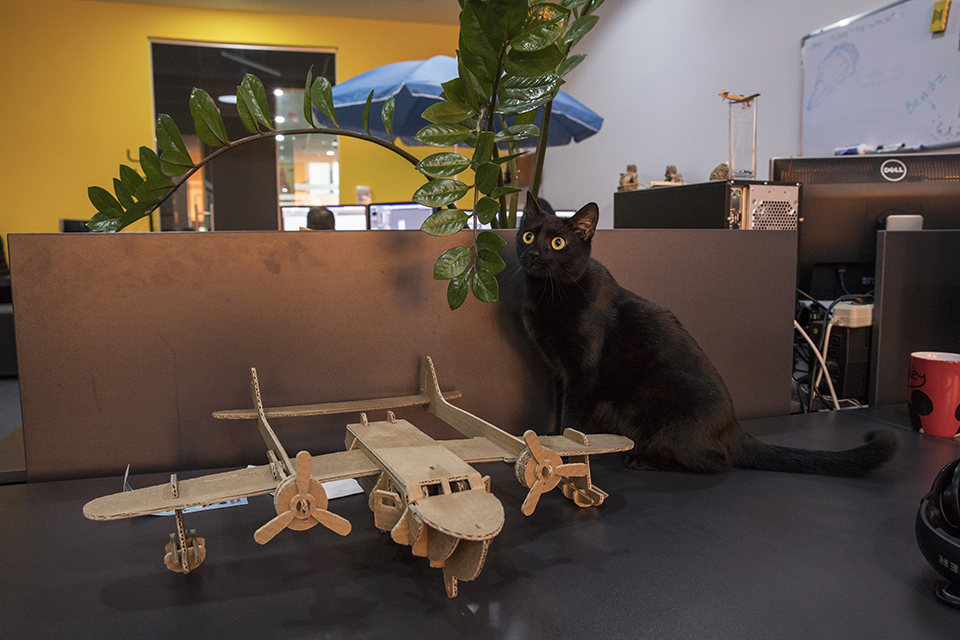 Programmers, artists, game designers, testers, specialists that create sound and video, write texts and count numbers—all work as one, well-orchestrated machine. All talents here receive the recognition due, if not further career advancement. A junior tester evolved into a testing lead, and community managers in few years formed a full-fledged video team. Cases like these are not rare in the World of Warplanes team. The one and only requirement is genuine passion for what you do and the strive for self-development at large.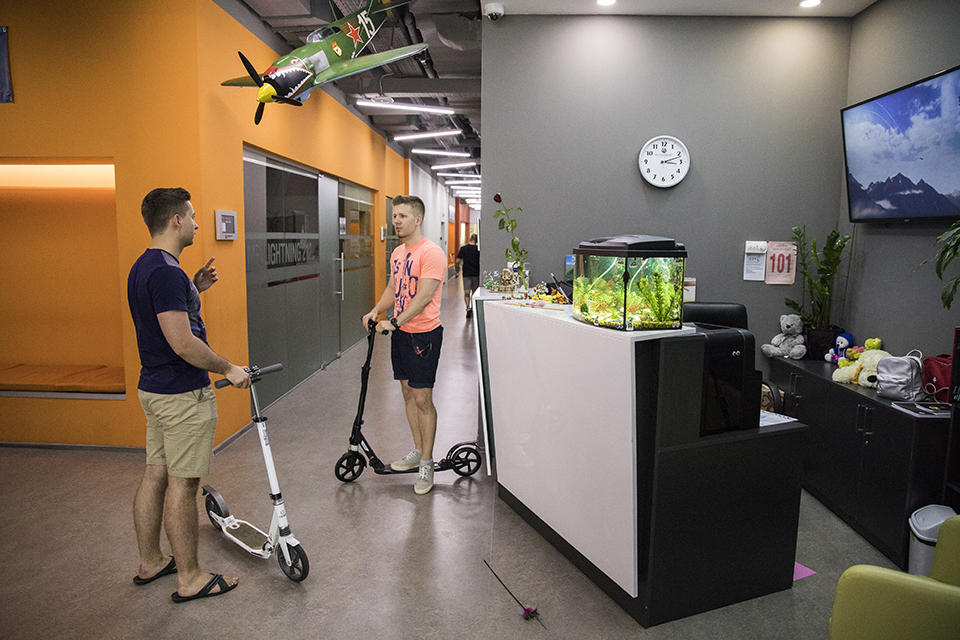 Life Beyond Work
At Wargaming Kyiv your personality matters. Here you can custom-design your working space to your liking (paint the walls your favorite color and hang on them whatever you can derive inspiration from). Looking for a group of colleagues to share your interests? Be it photography, foreign languages, travel, table games or sport—you'll find your hobby-mates. Health's important too: you can see a doctor, practice yoga or relax in skilled hands of a massage therapist, all without leaving the office.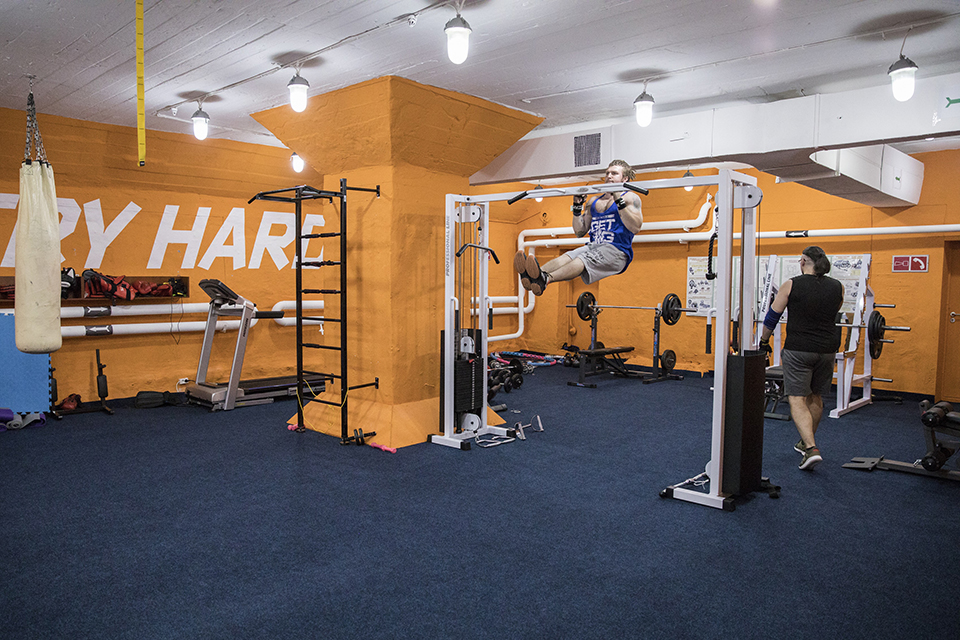 The plethora of options for professional growth and experience is quite impressive: summits, master classes, business trips, professional conferences, and much more. There are many distributed development teams at Wargaming Kyiv, so such events are common practice. For example, the Platform unit is located in four countries, while the Central Art team works in close-knit collaboration with Minsk and Chicago.
Plus, the office holds many courses allowing to obtain and hone various skills, from Python programming to academic drawing. Moreover, one can come up with their own options for professional self-growth, and if such competencies can somehow benefit the business, the company will pay for them.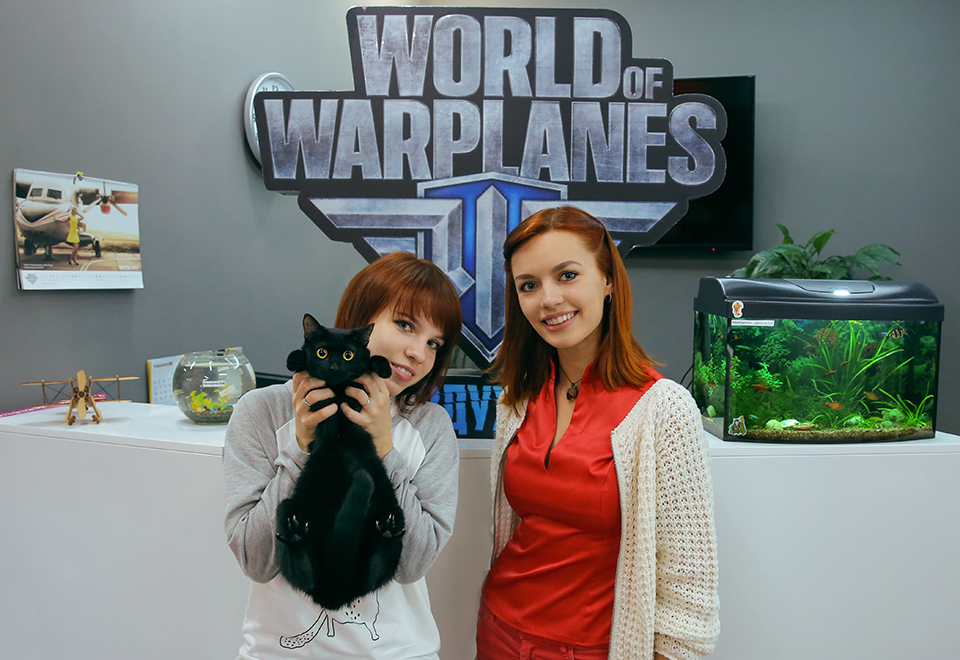 "We've got a dream job, and that's not an exaggeration, — say Mariya Sumishchuk and Anna Filonicheva, the above-mentioned creative tandem of girls who managed to evolve into a full-fledged in-house video team simply by playing World of Warplanes a lot.
To share or reject this point of view is up to you. However first you'd rather join the Wargaming Kyiv team and try it for yourself. By the way, they are looking for various specialists. Who knows, maybe it's you the studio needs right now: