In the first part of the article, we revealed how we harness cutting-edge technologies to fill the blind spots left in history over time. We leveraged virtual excursions inside tanks and ships to introduce wider audiences to legendary armored vehicles and encourage people explore military history. We reenacted a 1941 battle in a panorama video allowing viewers to experience what it feels like to be in the thick of real combat with dozens of tanks, artillery, warplanes and soldiers all around. We shot a mini-film "War Knows No Nation" combining live footage with CGI and as such reaching a new level of viewer's immersion in history.
A separate place among these projects take AR applications that recreate lost (or the last) examples of military vehicles, life-size and in detail.
Sturmtiger: A Family Reunion
Wargaming's most recent and prominent accomplishment in this field was the "transportation" of Sturmtiger, a legendary and extremely rare vehicle, to the Bovington Tank Museum.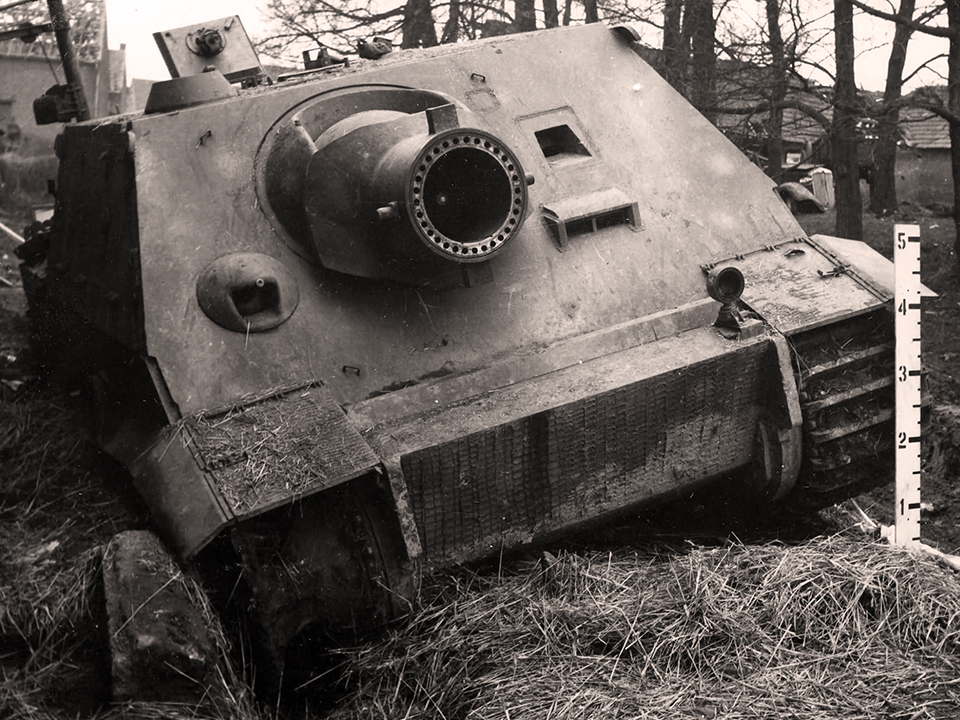 The story goes that the Bovington Tank Museum planned to show off its new Tiger tank collection at the Tankfest 2017 event. The only trouble was that the legendary and extremely rare Sturmtiger was missing. That was until Wargaming came up with the perfect AR-based solution.
Using Microsoft HoloLens and Google Tango next-gen mixed-reality technology, Wargaming recreated every detail of this monster and brought it storming through the museum wall. Visitors could walk around the tank, venture inside the crew compartment and even watch a shell fly out of the tank's rocket launcher.
To provide a deeper insight into the project's background, we made a dedicated recap video:
The project's story, however, didn't come to an end at that point: in 2017, the Sturmtiger's virtual twin "travelled" to Germany (to attend gamescom), Australia (to join AusArmorfest) and, finally, arrived to Minsk, Belarus, so anyone can see the life-size legendary self-propelled artillery among other exhibits on display at the Belarusian Great Patriotic War Museum.
The huge interest to the project from both media and audience encouraged us to explore the virtual exhibit field even further. That very year, we approached Russia's leading long-distance telephony provider Rostelekom with an offer to create a virtual battle starring the T-44-100 (P) (an extinct class of vehicles), which was presented at the 19th World Festival of Youth and Students in Sochi, Russia.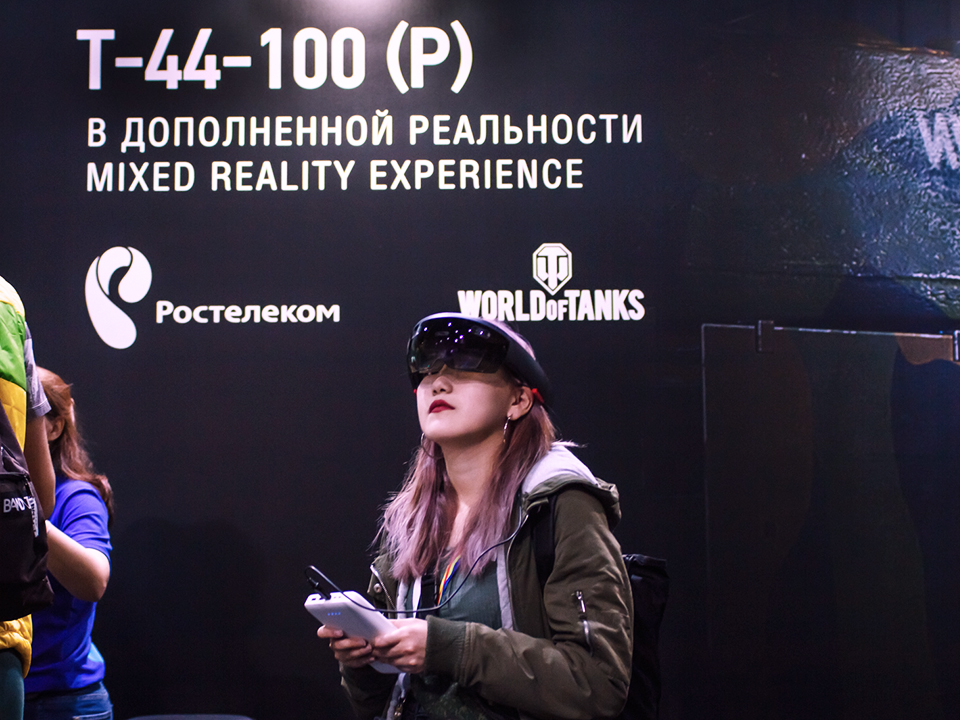 In late 2017, we decided to "go global" with tanks in augmented reality and came up with a World of Tanks AR application based on a new platform Apple ARKit:
This year, to celebrate the biggest update of Wargaming's flagship title, World of Tanks, we developed an AR Experience app based on the ARCore platform in collaboration with Google. By installing this application on their devices, be it Android or iOS, users can complement real surroundings with a virtual tank battle, take a photo or record video featuring an AR-tank and even deconstruct the tank:
Resume
By creating mixed-reality projects we want to literally rework the very concept of a museum. Despite being a "place to visit", Wargaming intends to make it a "place to interact", thus encouraging wider audiences (including younger visitors) to go to museums and get involved in history.