One of the most interesting things we've heard at Wargaming is that some museums have said their number of visitors doubled or even tripled since the launch of World of Tanks, our flagship title dedicated to fierce tank warfare of the mid-20th century. We believe this proves the power of tech and that it can hugely contribute to promoting (or sparking) interest in history and museums as places where they can visit another time and place.
Naturally, when Wargaming embarked on CSR, we started actively exploring and exploiting cutting-edge technology, particularly virtual and augmented reality technologies. Over time, these experiential technologies tended to underlie most of Wargaming CSR's endeavors.
Virtually Inside the Tanks
This was our first dive into the world of virtual education. In May 2015, Wargaming partnered with the Bovington Tank Museum to bring to life a pioneering series of 360-degree panoramic videos, Virtually Inside the Tanks, letting viewers discover some of history's most notable tanks, inside and out, from any angle. Back then it was a breakthrough as nobody produced such videos.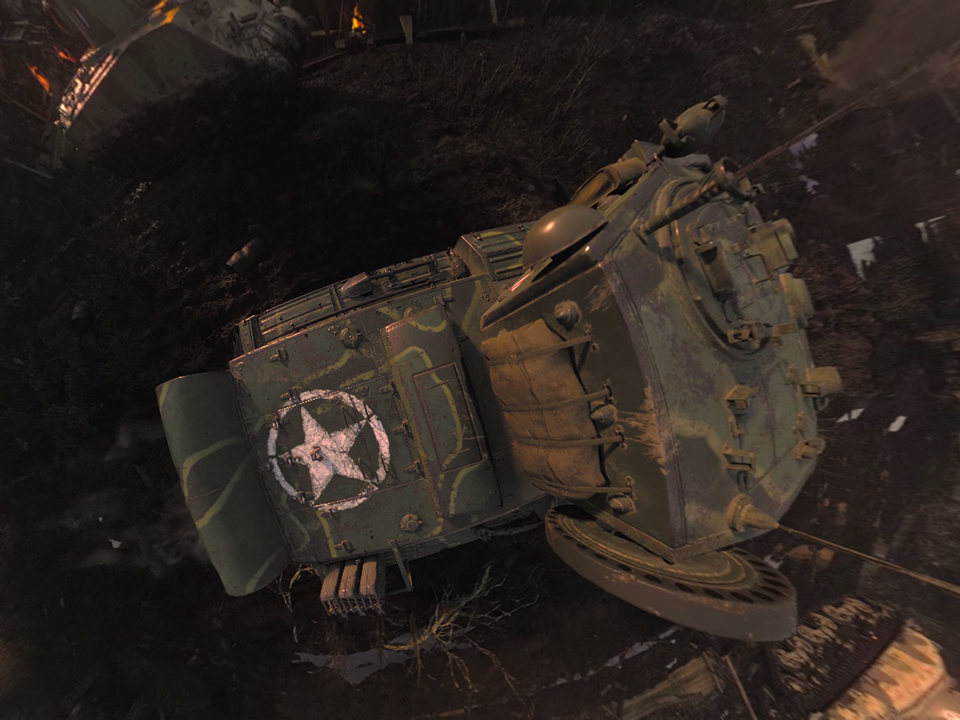 Wargaming historians and former tank commanders Richard Cutland and Nicholas Moran guided these VR excursions while chatting about the history of each tank.
Later the same year, we cooperated with Google to release 1941 Battle: 360° Reenactment, a unique VR video which teleported the viewer into the heart of battle featuring four tanks (including the iconic T-34 and Panzer III), 40 infantry re-enactors, artillery and warplanes for the first time ever:
The 360-degree shoot was filmed at the Stalin Line Museum outside of Minsk, Belarus, using an army of GoPro cameras mounted on custom 360-degree rigs to capture WWII tanks in action.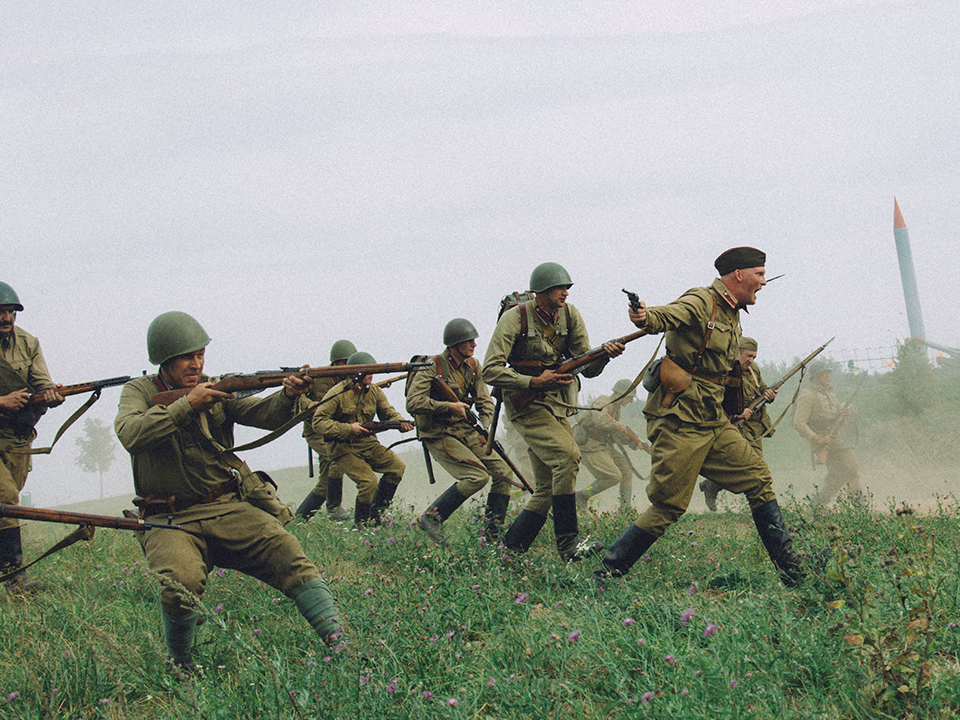 Three Naval Legends Revived in Mixed Reality
As we touched in previous articles, massive armored machines became indispensable tools in 20th century warfare. And warships were bigger than most. To pay them the proper respect and preserve the history they embody, several countries turned their most distinguished vessels into museums. Among them was Great Britain, a country with a long naval history, which owed a great deal of its history to ships.
This brings us to our second title, World of Warships.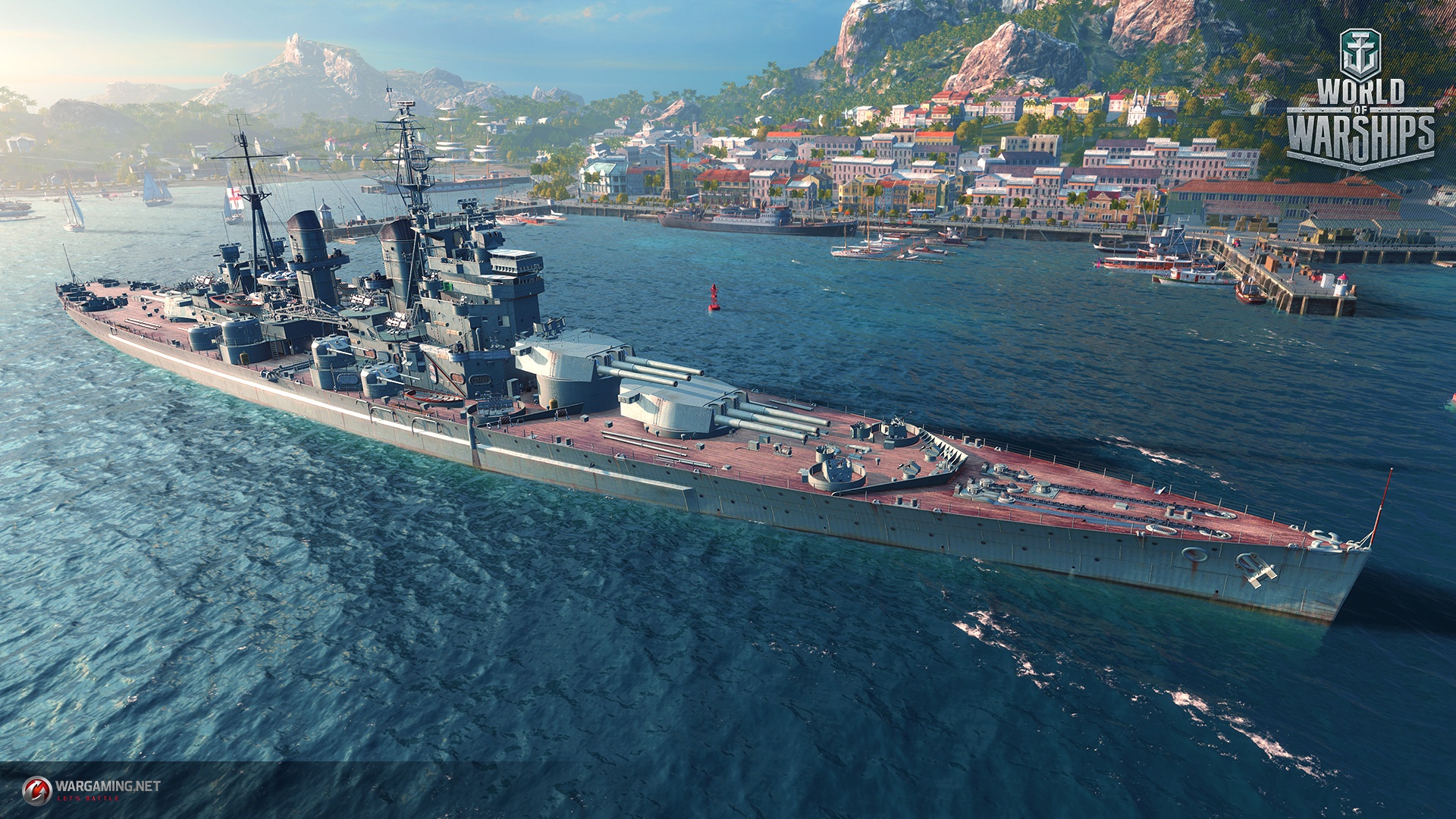 British Lion-class battlecruiser HMS Lion
World of Warships proved to be a success, and elated by this fact, we shifted the focus of CSR to naval projects. And adding a mixed-reality dimension seemed a great way to make these emblems of military history of the 20th century stand the test of time. We could also pay tribute to the thousands of sailors and officers who lost their lives fighting on board these huge vessels for the sake of peace.
HMS Cavalier. Virtually Inside the Fastest Ship in the Fleet
In February 2016, Wargaming partnered with Chatham Historic Dockyard Trust to produce a multimedia VR tour of HMS Cavalier, a WWII destroyer that fought in the Battle of the North Atlantic and contributed greatly to protecting North Atlantic convoys bringing lend-lease supplies to the UK and Russia.
A museum since 1998, HMS Cavalier had been floating on peaceful waters when we approached the ship with an opportunity to immortalize her legacy.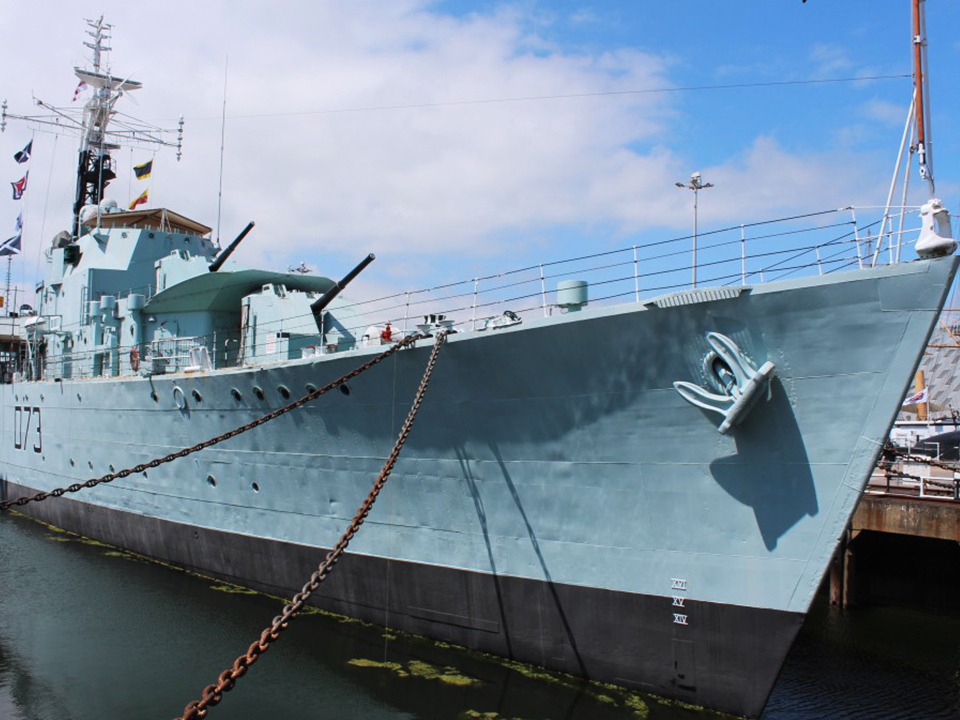 The tour guided by historian and BBC presenter Dan Snow, as well as Richard Cutland from Wargaming, includes areas that were closed to the public for years, such as the engine room, an aerial fly over of the vessel with a VR drone, and a lesson explaining how to load the deck guns by Barry Knell, who served on the ship for over 18 months in 1960 and later wrote about it in a book called The Fastest Ship in the Fleet.
The Virtually Inside HMS Cavalier VR project was released on the Google Arts & Culture platform and streamed live on the first day of London Tech week. It is fully compatible with VR headsets and available on the Google Arts & Culture web portal and mobile app.
According to Dan Show himself, introducing VR into museums was a true paradigm shift. As a historian, he spent his life trying to get great historical museums and other related institutions "out there for the world to experience". He harnessed these platforms to bring ideas to life in 2D, in TV shows and YouTube films. But nothing compare to VR.
Sharing the opinion completely, we decided to continue our VR experiment with other ship museums.
HMS Caroline. The Grand Fleet's Last Survivor
In spring 2016, we joined forces with the National Museum of the Royal Navy, Portsmouth Historic Dockyard, to commemorate the 100th anniversary of the Battle of Jutland, the greatest sea battle of World War I.
We found it unfair that the battle's last hero, the HMS Caroline, was doomed to stay out of the festivities, being anchored in Alexandra Dock (Belfast, Northern Ireland) for good.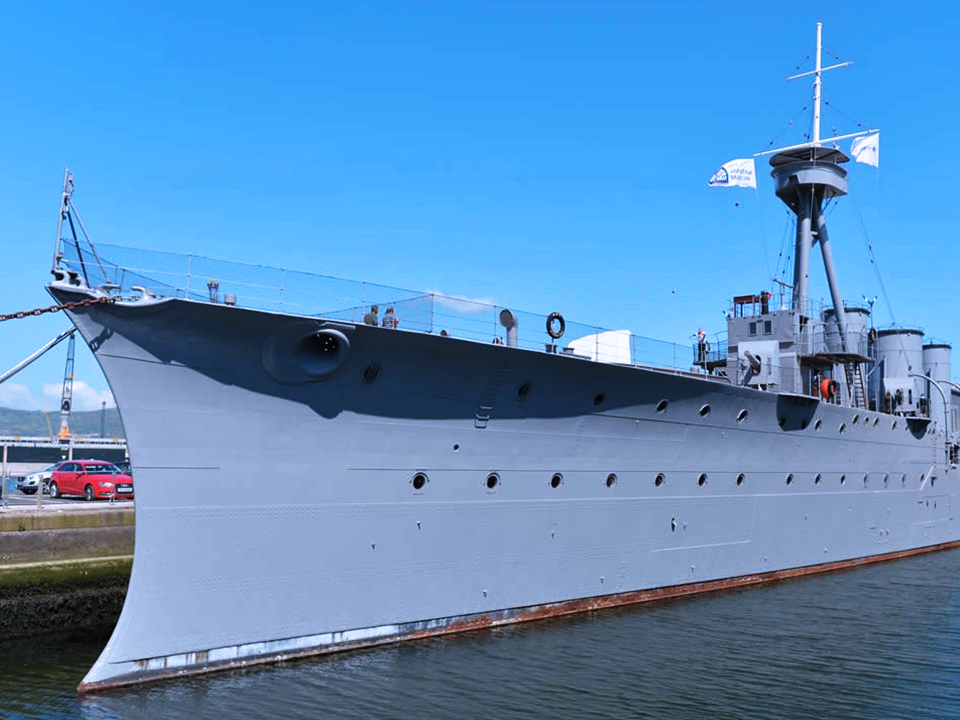 So we decided to devise an AR-application recreating the legendary cruiser so that it could join the celebration and complement the museum's exhibition.
An army of artists at Wargaming painstakingly modelled the ship from the original blueprints and photos. As soon as the finishing touch was applied, developers from Ballista Digital, our partner and a leading producer of history-based apps for museums, created the HMS Caroline AR Experience Application which allows visitors to see a 3D model of the ship in close detail:
HMS Belfast. Europe's Largest Giant
In October, 2016 we approached one more British museum, this time the Imperial War Museum, with an offer to create another VR experience.
Now a museum just like HMS Cavalier and HMS Caroline, HMS Belfast is the largest preserved warship in Europe. She used to be the most advanced light cruiser in the world and played an important role in the Battle of North Cape in 1943. Nowadays, past her prime, she continues her journey as a historical museum on the River Thames, London, by Tower Bridge.
Richard Cutland and Nicholas Moran, Wargaming historians who were our guides for the Virtually Inside the Tanks series, accompanied viewers as they were teleported to the real ship on the River Thames in London in a 360-degree video mixing in-battle visuals, using highly detailed 3D ship models from World of Warships.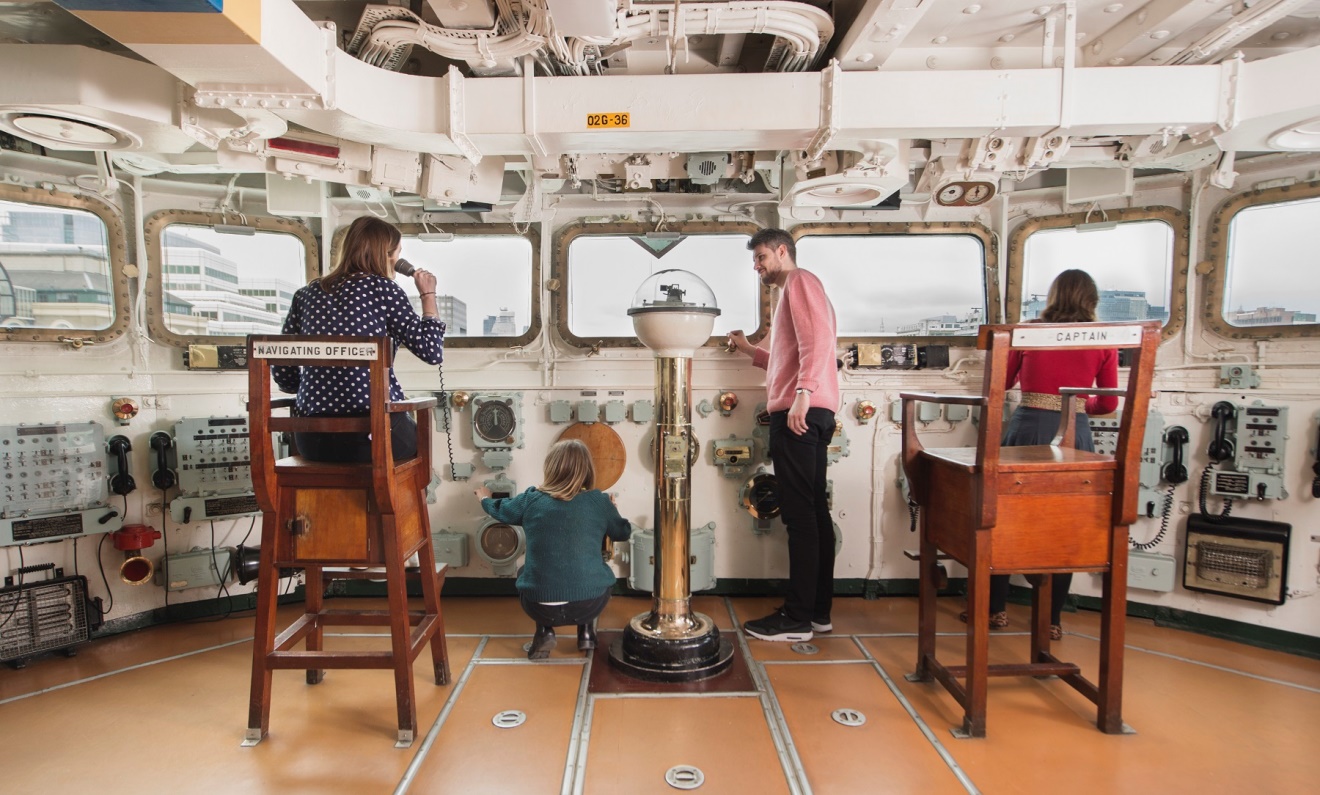 The HMS Belfast VR Experience is viewable for free on any Virtual Reality headset, as well as any mobile or desktop device.
War Knows No Nation
A completely different VR project was launched in May 2016, to honor Victory Day. The War Knows No Nation video, a thrilling VR experience awarded with BEST PRODUCTION DESIGN at the inaugural Cinequest VR Awards, rekindles the memories of three veteran World War II tankers, blending live action panorama footage with CG scenes for the very first time.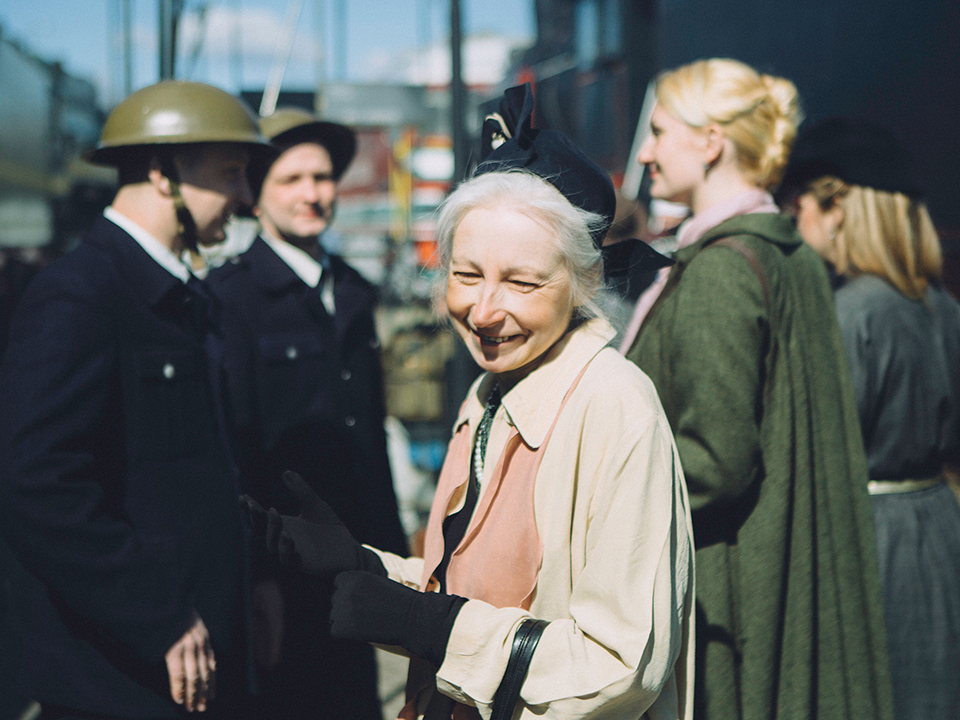 The unique blend of formats embraced in this video created a whole new level of immersion with viewers literally reliving history:
"'War Knows No Nation' was a unique opportunity to share my experiences with the world that I never thought possible," said David Render, British Army veteran. "I adore the youth of today, because they're better educated than us. As far as future generations are concerned, we need to ensure that nothing like it (WWII) happens again. It is so easy to start a war, but very difficult to stop it. I hope, in some way, our memories help to give people a better understanding of what we faced during wartime."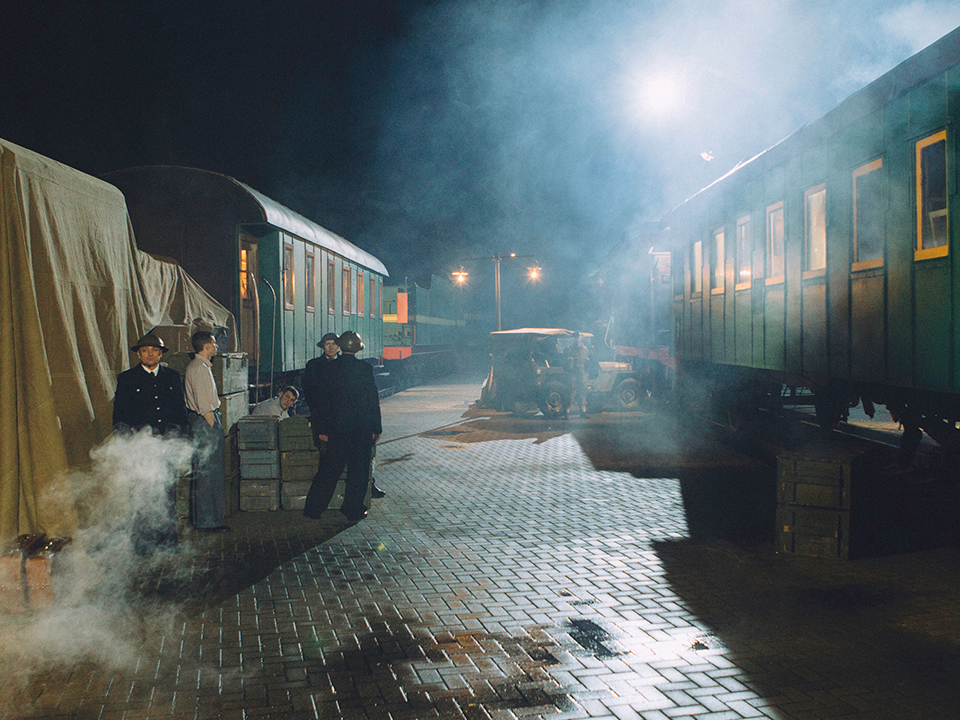 This short drama has hit 2.5 million views across publishing platforms so far. So, chances are that the veteran's hopes will be fulfilled.
To learn how we harness AR and VR technology to protect history from destruction over time, read the second part of the article "Mixed Reality: Making Up for the History Lost".